Makers and Takers?
US society cannot so easily be placed into a maker/taker divide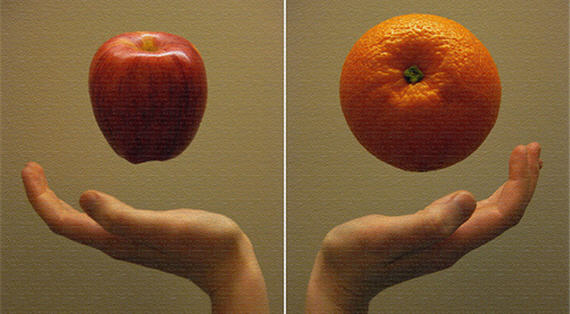 Glenn Reynolds opines in a column that It's takers versus makers and these days and the takers are winning:
In today's America, government benefits flow to large numbers of people who are encouraged to vote for politicians who'll keep them coming.  The benefits are paid for by other people who, being less numerous, can't muster enough votes to put this to a stop.
Over time, this causes the economy to do worse, pushing more people into the moocher class and further strengthening the politicians whose position depends on robbing Peter to pay Paul.  Because, as they say, if you rob Peter to pay Paul, you can be pretty sure of getting Paul's vote.
The column is something of a mess.  It is aimed both at corporate entities that receive subsidies and individuals who receive various types of aid (e.g., people who get unemployment benefits and those who received help on their mortgages).  It also starts from a flawed premise:  that people vote solely based on material gains that they think that they will get.  Were this true, most voters would  (to pick one simple example) be avidly voting to raise taxes on the wealthy, and yet this is not the case.
A fatal flaw in the maker/taker dichotomy (and which renders it useless) is that we do not have a situation in which Group A is made up of those who only "take" and Group B consists of those who only "make."  Even if we start off with the example that Reynolds uses to launch his column, farm subsidies, the bottom line is that it does not fit the maker/taker categories.  If we consult a list of the top recipients of farm subsidies we get a list of corporations.  So, on the one hand they are "takers" of government subsidies, and yet on the other it is nonsensical to not also call them "makers."   Of course, the fact that Reynolds' evidence of this particular problem are lyrics from a country song, perhaps I am expecting too much nuance.
Now, do I think that there is room for reform (if not outright elimination) of these subsidies?  Yes, I do, but this is not some simplistic situation in which we are "robbing Peter to pay Paul."
Indeed, the number of people who are takers and takers only is quite small.  Even the working poor who receive numerous benefits still contribute labor (and taxes) to the society.  And absolutely no one is a maker only.  We all benefit from national defense, police protection, fire protection, roads, the court system, financial protections, public schools (even if we did not attend them), and so forth.
Reynolds is not engaging in analysis of the complexities of public policy here.  Rather, he is promulgating a simplistic ideology that pretends like the world consists of two types of people:  the hard-working tax-paying types and the moochers.  However, this is not reality.  For example, it ignores the fact that if my neighbor can avoid foreclosure, that helps me too.  It ignores the fact that if GM goes out of business that it does not happen in an economic and social vacuum.  It ignores that if the unemployed have some money, they spend it (and that helps them avoid foreclosure and helps keep businesses in operation, etc).
In short:  there is not a simple maker/taker divide here.
This doesn't mean that there is no room to criticize any of the policies in question, but it is to say that the maker/taker paradigm will lead to false evaluations and false conclusions about the policies.
Now, I agree with Reynolds that the following is problematic:
If you spend $1 million on lobbying, and get a $1 billion subsidy from the government, that's a thousand-fold return on your money.
However, all of this leads Reynolds to an odd assertion inference in his conclusion:
A federal government that actually operated within the limits intended by the Framers would be much smaller, much less capable of creating economic distortion, and much less attractive to moochers and the politicians they enable. The bigger the pot of honey, the more flies it attracts.

Undoing what Richard Epstein calls "the mistakes of 1937," in which most of those limits on federal power were removed by the Supreme Court, would go far toward fixing the problem.

That, of course, would require a Supreme Court with a more traditional view of the Constitution's limits on federal power.  Which would require a president interested in appointing justices with such views.

Something to keep in mind, between now and November.
First, there is no particular reason to assume that had we maintained pre-New Deal federalism that we would not have seen subsidies and the other programs described in the column developing at the state level or, for that matter, developing via a different route at the federal level.*   This line of thinking is a strange artifact of a particular strain of right libertarianism that assume somehow that if policy authority were devolved to (or had remained with) the states that state governments would continue to behave as they did in the late 19th Century.  Such a notion is based on the flawed premise that the real reason for the growth of the importance of government in the 20th Century was solely an artifact of the relationship of the federal and state government when, in fact, the main variable was that of the development of first a fully industrial and then a post-industrial economy. In truth, it was those forces that drove the Progressive movement and the New Deal in the first place, not the other way around. Causality matters.  Even if somehow the federal government had been contained in a way that people like Reynolds appear to wish had been the case, the issues of industrialization would have to have been addressed by state governments.**
Why so many people hang their fantasies on shifting understandings of federalism over time is a baffling question.
Second, since we know that Reynolds is a GOP booster he is clearly suggesting that the solution to these problems is voting GOP.  This is problematic.  For one thing, we aren't going back to the pre-New Deal version of federalism regardless of who wins in November, so that's a nonstarter.  For another, if the main issue is that lobbyists have too much power, I would submit that this is very much a bipartisan problem, so if Reynolds truly wants systemic change, he needs to start leading a real third way movement.  Worse, however, for his position:  the Republicans are the party that is more sympathetic to corporate power and their lobbyists.  In other words:  his suggested solution is a combination of pure fantasies (retroactive change to an imagined federalism) and boosting the party that is worse on the subject he is rallying against.  Of course, it is difficult to figure out what Reynolds thinks is the main problem:  is it lobbyists or Supreme Court Justices?  Farm subsidies or unemployment benefits?  Crony capitalism or out of balance federalism?
On the one hand, this is just some column, so who cares?  On the other, however, it does pick up a meme (maker/taker) that undergirds a lot of conservative politics at the moment.  It is the kind of thinking that fueled Romney's gaffe over the very poor the other day, or that there are 47% of the population that doesn't pay taxes.***
It is ideology, not analysis.  It certainly eschews the realities of policymaking.  This is a failing I assume from politicians on the stump.  It is not one that I expect from law professors.
_____________
*Too many people assume that the federal government first acquired powers like the income tax and then started to find policies upon which to spend the cash.  Instead, it was the other way around:  policy demands led to the need to find ways to address those demands.
**A simple example:  the problem of how to care for an aging population in an industrial, urbanized society would have emerged and would have required solutions.
***That is:  the formulation that tells us that 47% of the population does not pay taxes without the appropriate qualifier of "income" in front of "taxes" along with the important omission that income taxes are but one category of taxes paid by Americans. Indeed, the fact of the matter is that it is impossible to escape paying taxes in the US (that is unless one is a homeless person who only lives by foraging). As such, basing arguments over the 47/53 divide is to build an argument on the foundation of a half-truth (at best).