Mark Herring Declared Winner Of Virginia Attorney General's Race, But It's Far From Over
We have a certified "winner" in the Virginia Attorney General's race, but where it heads from here is still up in the air.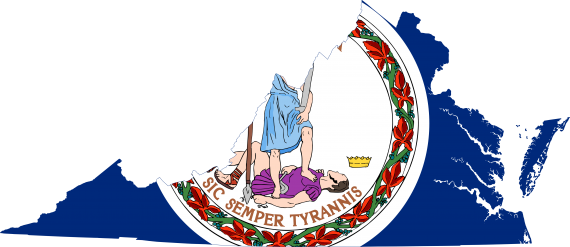 As expected the Virginia State Board of Elections has declared Democratic State Senator Mark Herring the winner in what appears to be the closest statewide election in state history, but the matter is far from settled:
RICHMOND — The state Board of Elections on Monday certified Democrat Mark Herring as the winner of the Nov. 5 election for Virginia attorney general, even as the board chairman raised questions about the "integrity" of the vote tallies.

A recount seems likely in the closest-ever statewide election in Virginia history, although the losing candidate did not immediately call for one.

Herring, a state senator from Loudoun County, beat state Sen. Mark Obenshain (R), by 165 votes out of more than 2 million cast.

Herring had 1,103,777 votes to Obenshain's 1,103,612, according to the certified tally.

Herring and Obenshain were running to succeed Attorney General Ken Cuccinelli (R), who ran unsuccessfully for governor against Democrat Terry McAuliffe. Should Herring's victory stand, it would give Democrats a sweep of all three statewide offices.

The board voted unanimously to certify the results, but Chairman Charles E. Judd said he was doing so "with question."

"I'm concerned about the integrity of the data," he said in brief remarks from the dais in the meeting room of a state office building. "I'm concerned about the lack of uniformity, that there be no differences in any of the localities in how votes are counted."

He declined to elaborate until after the conclusion of the board meeting, which was expected to last for hours as the board reviewed and certified county-by-county results of all 100 state delegate races.

Some Republicans have questioned why voters who cast provisional ballots in Fairfax County, a heavily Democratic jurisdiction, were given additional days to prove that their ballots should be counted.
Under state law, Obenshain has the right to request a recount and, due to how close the race is, the cost of the recount will be paid for out of state funds rather than something the Obsenhain will be responsible for. The Republican candidate issued a statement after the certified results were announced but he was not fully committal on the question of whether he'll ask for a recount or not. Given how close the race is, he'd certainly be within his rights to do so and it's unlikely that anyone who blame him for making that decision considering how close the race is. However, it's worth noting that the odds are against Obsenshain being able to reverse the outcome of the election via recount. In order for that to happen, he'd have to somehow net a total of 166 votes in his favor, either by the discovery of new votes for him or the revocation of votes previously counted in Herring's favor. This goes against the historic norm for recounts. For example, the last statewide recount was in 2005 when Bob McDonnell ended the race leading Creigh Deeds by 323 votes. By the time the recount was over, McDonnell had picked up 37 to end up with a 360 vote margin. Obsenshain would have to pick up five times as many votes as McDonnell did. The odds of that happening are slim indeed.
The odds against Obsenshain winning via recount have led some to wonder if Obsenshain might move to contest the election results in the General Assembly, a process I briefly described earlier this month, and which Richmond Times -Dispatch columnist Jeff Schapiro likens to Virginia's version of a 'nuclear option':
Obenshain could initiate what state law calls a "contest" in which the 140-member legislature decides the attorney generalship by a majority vote. That would be a minimum of 71. They shouldn't be too difficult for Obenshain to round up. There are 87 Republican legislators. Many of them don't like one bit that their party could be completely shut out of statewide office.

A contest would be high-risk. Democrats would almost certainly accuse Obenshain of stealing the election, having overridden the popular vote in an increasingly blue state. A contest also could be high reward. Obenshain would cement his status as his party's titular leader and its likely gubernatorial nominee in 2017. But the big issue that year would probably be Obenshain's scheming four years earlier.
Obenshain's advisers are not saying what he will do. "It's premature to comment on the hypothetical," says Bill Hurd, Obenshain's election lawyer. Hurd is reprising his role from 1989 and 2005, when he was lead lawyer for Republicans in recounts for governor and attorney general, respectively.

(…)

A contest is not a recount by another name. It is another procedure altogether. And most states allow them as a check on abuses.

In a contest, a candidate argues that the result of the election is incorrect because the election was improperly run. That, election lawyers in both parties say, is a very high standard. It requires clear evidence that the outcome should have been different because enough votes were not cast or improperly cast. This could put Obenshain crosswise with local registrars, since he would be directly challenging their administration of the election.

The legislature serves as a court, hearing evidence and rendering a judgment.

And it would be a court that, if only because of the preponderance of a particular party label, presumably would be very friendly to Obenshain.

One of the first steps in the process: a perusal of disputed ballots and protocols by the election committees of the Republican-controlled House of Delegates and evenly split Virginia Senate. The Senate committee is chaired by a guy whose verbal cadence conjures Mister Rogers: Mark Obenshain.
Plus, when the full House and full Senate met to decide the election, they would convene in the House chamber in a session at which the House speaker — a Republican — would preside, giving Obenshain a parliamentary advantage.
The problem for Obenshain, of course, would be that winning the election via a contest would taint his entire time in office. Sure, he'd be the only Republican in Virginia holding statewide elected office but, even with the extremely thin margin of victory, the perception of the public is going to be that Mark Herring is the winner of the election. Using what would clearly appear to the world outside Richmond as a purely partisan maneuver to snatch victory from the jaws of defeat would likely do harm both to him and to Republicans in Virginia in general. Moreover, given how lengthy the process would likely be, it would likely mean that the Virginia Attorney General's office would be without an elected head for at least first two months of the year if not longer. Politically, I don't see how pursuing a contest could at all be a good thing. Nonetheless, we'll have to wait and see what Obenshain will do. For now, he has ten days to decide on whether to seek a recount. Where it goes from there is anyone's guess.