Mark Sanford for President
If the Republicans need their own Bill Clinton, how about Mark Sanford?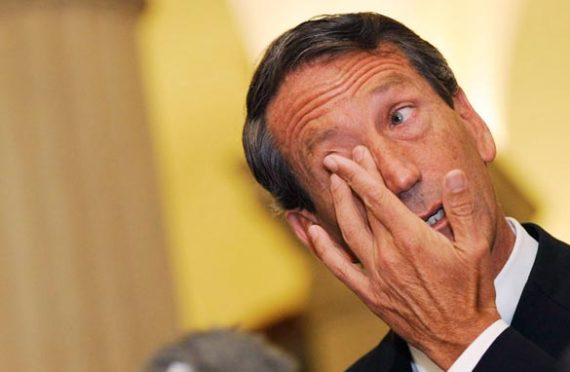 Stephen Green correctly notes that the huge popularity George H.W. Bush enjoyed in the aftermath of the 1991 Gulf War scared off the Big Name Democrats from the 1992 field and thus, indirectly, gave Bill Clinton the presidency.
Steve sees a possible repeat:
President Obama looked weak after the midterms, but he has very quickly reestablished his "relevance" in Washington. From here, the 2012 electoral math looks daunting — which might well be why the GOP field is notable for its emptiness.

[…]

But without significant improvement (or at least the expectation of improvement) in the jobs picture and with continued flaccidity on the international scene, America could sour on the President, and quickly, too.

That said, the current Brand Name Republicans are almost all dismally unappealing, each uniquely so. So the idea of the party producing its own Clinton next year might be its best idea in ages.
What would that look like?
Smart, competent, Southern state governor
Proclivity for reckless sexual misconduct
Shamelessness about #2 in public
Cries on cue
Reading between the lines, Mark Sanford would be the obvious choice.