Matt Yglesias Leaving Vox for Substack
A trend continues.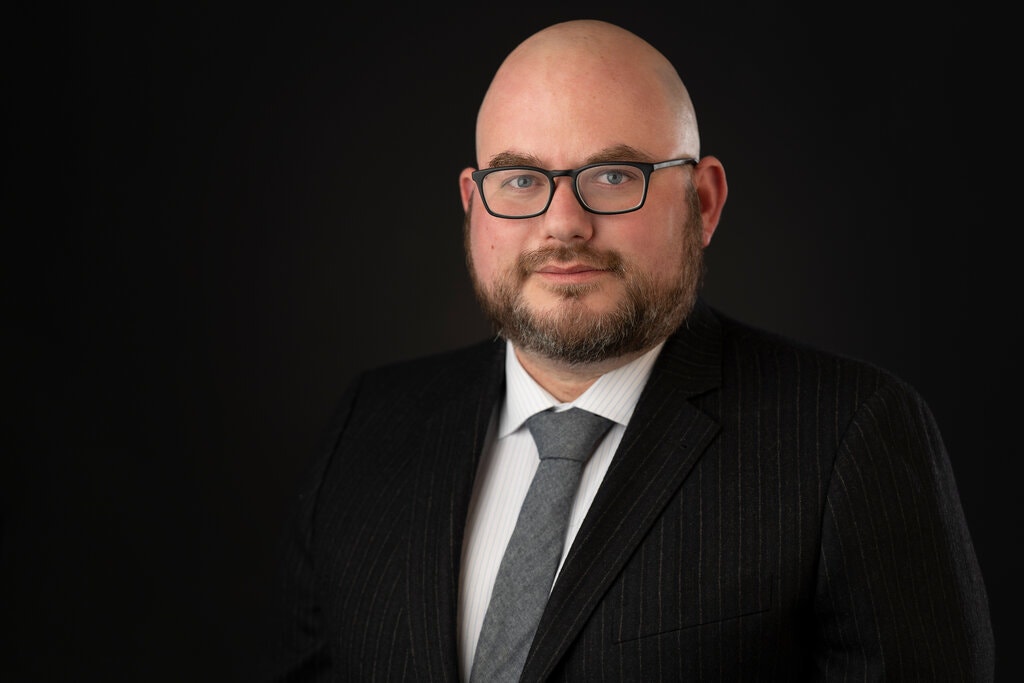 I was surprised to see today's announcement by the longtime blogger and political commenter that he's leaving a publication he co-founded for the freedom (and risk!) of Substack.
Today is my last day as a senior correspondent at Vox.com (still hosting The Weeds though!). I love Vox, but there was an inherent tension between my status as a co-founder of the site and my desire to be a fiercely independent and at times contentious voice.

My first media love is blogging, and while Vox has evolved over the years into many things, it is really not a blog.

Substack offers the opportunity to create genuinely social media not stuff driven by algorithms, virality, tech platforms, or fads — and I'm incredibly excited to throw my hat in the ring with a new publication I'm calling Slow Boring.
Yglesias is the latest of the old-school bloggers to make the move to substack, joining Andrew Sullivan and Glenn Greenwald. But, while those two are well-known controversialists with well-earned reputations for pissing people off, Yglesias is at heart a centrist policy wonk. Indeed, Sullivan for years offered an award in his honor to recognize "writers, politicians, columnists or pundits who actually criticize their own side, make enemies among political allies, and generally risk something for the sake of saying what they believe."
But, perhaps, in the current climate that's no longer tolerable. Like Sullivan, Yglesias was a signatory to the much-ballyhooed Harper's article calling for toleration of free expression and decrying cancel culture. While seemingly innocuous, it was widely denounced on the left as implicitly providing cover for racists and transphobic individuals. A trans Vox staffer complained that Ygelias' signature created a hostile work environment and multiple Vox writers, including Zach Beauchamp, wrote strong pieces denouncing it.
Fellow co-founder and editor-at-large Ezra Klein apparently issued an edict for Vox staffers to stop fighting with one another publicly about the matter, seemed to subtweet Yglesias after that, and then denied that was his intent (I took him at his word). Regardless, Yglesias deleted a series of tweets on the matter.
I knew Matt and Ezra a little bit a long time ago, in the early days of blogging, and hope they indeed remain friends. But, as Yglesias has long acknowledged, while they both started as bloggers and public intellectuals, Klein has become something much more. He's an entrepreneur with a brand to protect and, like it or not, there's simply less room for deviation from the orthodoxy in the current climate.
To be clear: neither Klein nor Yglesias were ever hard left even by the standards of Democrats of their generation (they're 36 and 39, respectively). They're both solid analysts well worth a read by people across the political spectrum. But, even in his early 20s, Klein was always much more circumspect than Yglesias as to how his writing would land. Yglesias, like Sullivan, has always come across as someone who writes prolifically about whatever interests him, unafraid of offending orthodox sensibilities or of changing his mind the next day.
Given that sensibility, I understand the desire for a return to the complete freedom of blogging. He's spent close to two decades building himself into a brand, so it's conceivable that he'll be able to make a living through donations on Substack.
UPDATE (14 November): Conor Friedersdorf interviews Yglesias to get more insights into the move.
His managers wanted him to maintain a "restrained, institutional, statesmanlike voice," he told me in a phone interview, in part because he was a co-founder of Vox. But as a relative moderate at the publication, he felt at times that it was important to challenge what he called the "dominant sensibility" in the "young-college-graduate bubble" that now sets the tone at many digital-media organizations.

[…]

n our interview, Yglesias explained why pushing back against the "dominant sensibility" in digital journalism is important to him. He said he believes that certain voguish positions are substantively wrong—for instance, abolishing or defunding police—and that such arguments, as well as rhetorical fights over terms like Latinx, alienate many people from progressive politics and the Democratic Party.

"There's been endless talk since the election about House Democrats being mad at the 'Squad,' and others saying, 'What do you want, for activists to just not exist? For there to be no left-wing members of Congress?'" Yglesias told me. "But there's a dynamic where there's media people who really elevated the profile of [Alexandria Ocasio-Cortez] and a couple of other members way above their actual numerical standing."

Many outlets, he argued, are missing something important. "The people making the media are young college graduates in big cities, and that kind of politics makes a lot of sense to them," he said. "And we keep seeing that older people, and working-class people of all races and ethnicities, just don't share that entire worldview. It's important to me to be in a position to step outside that dynamic … That was challenging as someone who was a founder of a media outlet but not a manager of it."
There's more there, including Friedersdorf's thoughts on the climate of debate.