Mattis Out in the Cold?
A thinly-sourced report says Yes.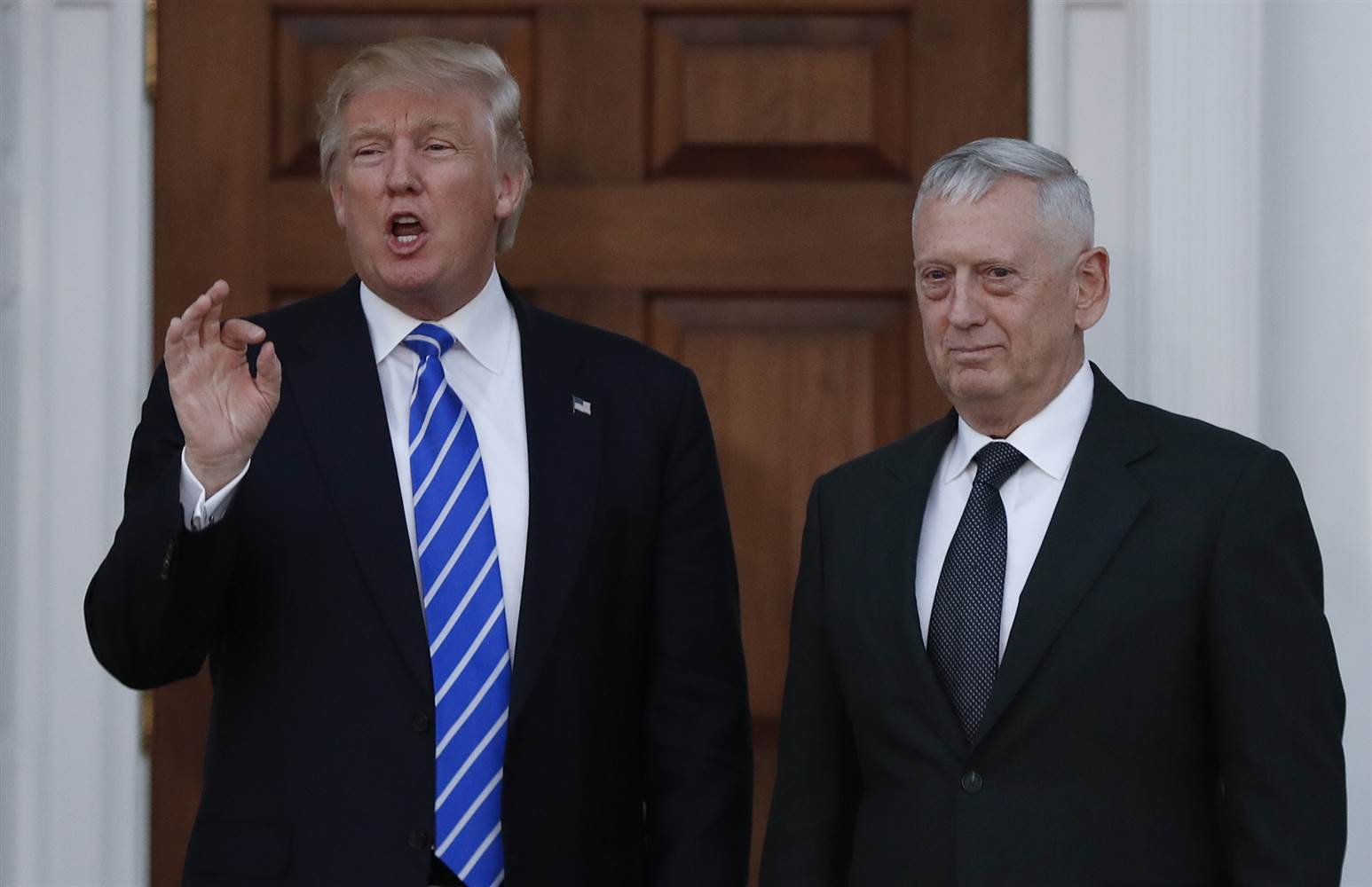 NBC News ("Mattis is out of the loop and Trump doesn't listen to him, say officials"):
Defense Secretary James Mattis learned in May from a colleague that President Donald Trump had made the decision to withdraw the U.S. from the Iran nuclear deal, and scrambled to get his boss on the phone before a formal announcement was made. It wouldn't be the last time he was caught off guard by a presidential announcement.

A month later, Mattis was informed that Trump had ordered a pause in U.S. military exercises with South Korea only after the president had already promised the concession to North Korean leader Kim Jong Un.

Last week, Trump again blindsided and overruled his defense secretary by publicly directing the Pentagon to create a sixth military branch overseeing operations in space.

The way these recent presidential decisions on major national security issues have played out, as detailed by current and former White House and defense officials, underscores a significant change in Mattis's role in recent months. The president is relying less and less on the advice of one of the longest-serving members of his cabinet, the officials said.

"They don't really see eye to eye," said a former senior White House official who has closely observed the relationship.

It's a stark contrast to Trump's early enthusiasm for the retired four-star Marine general he proudly referred to as "Mad Dog." And while the two men had disagreements from the start — on the use of enhanced interrogation techniques on terrorism suspects, for instance — Trump still kept Mattis in the loop on major decisions and heeded his counsel.

"He's never been one of the go-tos in the gang that's very close to the president," a senior White House official said. "But the president has a lot of respect for him."

In recent months, however, the president has cooled on Mattis, in part because he's come to believe his defense secretary looks down on him and slow-walks his policy directives, according to current and former administration officials.

The dynamic was exacerbated with Trump's announcement in March that he had chosen John Bolton as national security adviser, a move Mattis opposed, and Mike Pompeo's confirmation as secretary of state soon after.

The president is now more inclined to rely on his own instincts or the advice of Pompeo and Bolton, three people familiar with the matter said.

One defense official said there is no indication Trump is unhappy with Mattis, just that he is not in the inner decision-making circle anymore. The official said Mattis does not contradict the president publicly or in the media and does not draw the president's ire.
This certainly rings true. As he has gotten more comfortable in office and perhaps more frustrated with the intransigence of the system, Trump has been winging it even more. Trump wants big changes, now, and career professionals like Mattis, who understand how things actually work, aren't telling him what he wants to hear.
Still, the report is based on some incredibly vague sourcing. What constitutes a "senior White House official"? What is his/her agenda? Who are these three people "familiar with the matter"? What's their agenda?
Naturally, the administration is denying the report:
Asked for comment on NBC's reporting, chief Pentagon spokesperson Dana White said, "This is pure silliness."

On behalf of the White House, National Security Council spokesman Garrett Marquis said, "For an unnamed expert to claim a department is not in the loop is ludicrous."
That's immediately followed by this:
Mattis has influenced some key decisions. He was among the advisers last summer who convinced Trump to keep U.S. troops in Afghanistan. He kept Trump from ditching the Iran nuclear deal for more than a year after taking office. This past April, when Trump wanted to withdraw U.S. troops from Syria, Mattis convinced him to agree — reluctantly — to keep them there to finish the fight against ISIS.
That's some strange pairing. That Mattis was influential a year ago doesn't have any bearing on whether he's influential now; it should be used as a contrast point. Conversely, if by "This past April" the report means "In April," then Mattis was in fact very influential on a key policy matter quite recently.
The rest of the report is a rehashing and modest expansion of the first few paragraphs.
To the extent the report is true, it's not great news. While the whole "Axis of Adults" concept was always overblown (particularly since Rex Tillerson, arguably the worst Secretary of State in modern history, was included in their number) Mattis was, in fact, one of the few outsiders (i.e., not a Trump loyalist from the campaign or earlier) with significant influence.
That the Commander-in-Chief overruled his Secretary of Defense on the creation of a Space Force, something that will require an Act of Congress, anyway, is well within his prerogative. Ditto pulling out of the Iran deal without telling him first; that's really more in Pompeo's bailiwick. Making a radical change in our posture on the Korean peninsula is much more concerning but, alas, that's just Trump being Trump: he thinks he's a better dealmaker than anyone who works for him and acts impulsively.
This one is certainly worth keeping an eye on. I'm not sure how much more untethered this President can get. We may find out.