Maybe The Economy Won't Return To Normal
What if this is the new normal?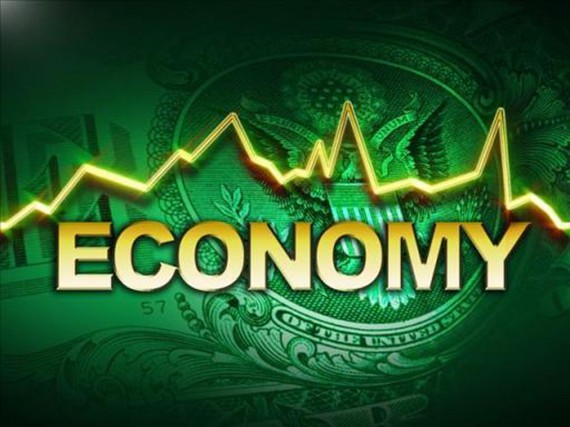 While the economy is certainly in better shape than it was when President Obama took office in January 2009, there's no denying that the recovery we've been in for the past six years has been less than ideal and certainly less robust that previous recoveries from equally deep recessions. While one can point to many economic indicators, such as stock prices, corporate profits, and Gross Domestic Product growth, that show that the economy has been doing fairly decently over the past six years, there are plenty of other indications that things aren't as good as they should be, at least based on prior experience. Perhaps the best example of that over time has been the jobs market, which has taken much longer to recover than virtually any other sector of the economy. Unemployment rates were persistently high for several years after the "recovery" supposedly began and, until very recently, average job growth has been anemic and sporadic. Even some of the good news, such as a lower overall unemployment rate, is merely a mask for the reality that participation in the labor force is at levels unseen since the early 1980s and that the retirement of the Baby Boom Generation can't account for all of the people who have seemingly given up looking for a job.Wage growth has remained rather stagnant as well.
Both sides of the political aisle blame each other for all of this, of course, but as Tyler Cowen notes, the truth may be far more complicated:
In manufacturing, for example, Ford, Chrysler, General Motors, Caterpillar and Navistar (formerly International Harvester) all pay many of their new workers much less. In some of these two-tier structures, the new wage may be as little as half the old one. In addition to this rapid change, the companies also seem to be reducing the ranks of highly paid workers through slow attrition.

Here is another change that might be a broader sign of a pending reset: A heavy burden of adjustment in the overall labor market is being borne by the young. Wages for the typical graduate of a four-year college have dropped more than 7 percent since 2000, and the labor force participation rate of the young has been falling. One consequence is that young people are living at home longer and receiving more aid from their parents. They also seem to be less interested in buying their own homes.

All of these factors could indicate that our economy is evolving into one that will offer far less favorable long-run wage prospects. Much research has shown that the effects of a recession can be pernicious for decades: Earning a lower wage in earlier years is predictive of lower wages through the rest of one's career. While we are seeing economic problems for the relatively young, they will eventually become dominant earners in the economy and the major force behind broader statistics.

In short, are these economic problems transitory, or are we glimpsing the beginnings of a grimmer future?

If a reset is underway, we might have to accept that public policy cannot reverse it easily. Once unsustainable economic structures begin to fail, it takes a significant improvement to make them viable again. Yet because of the difficulty of making major changes under our current political alignment, most new government policies today are no more than changes at the margin. Perhaps the most basic problem is that it is difficult to be sure when a reset is underway, and it is harder yet to raise public alarm about changes that seem to be gradual and slow.
Cowen goes on to note that trying to fight this kind of structural change in the economy may be counterproductive in the long run by citing the contrasting examples of Germany and France. Both nations were hit with the same kind of structural changes leading to lower wages that we seem to be going through now. The French responded by trying to fight that trend with government mandates that preserved high wages and generous benefits for workers. In return, they've gotten a mostly stagnant economy, high rates of unemployment, and a high degree of economic pessimism. The Germans, on the other hand, largely accepted the change and, rather than fighting it, adjusted fiscal and economic policy in a way that accepted its reality. Germany's economic, of course, is among the most robust in Europe, and while there are far more differences between the two countries than this, it's hard to deny the fact that France seems to have done more harm than good by trying to fight change while Germany has largely weathered the storm successfully. That, perhaps, should be a lesson for other nations.
Here in the United States, of course, the answer to economic problems largely depends on which party you're listening to. Democrats will tell you that fiscal stimulus and direct government investment and target industries is what's needed to turn the economy round. Republicans will tell you that tax cuts and cutting back on regulations are the answers. There may be some truth in both positions, although the value of further economic stimulus seems rather dubious given the measurable impact of the stimulus package that was implemented at the beginning of the Obama Administration. If it's the case, though, that what we are seeing is a fundamental structural change, then there may not be much we can do that will have an impact. More importantly, as the French learned, fighting the tide may end up causing more damage.