McAuliffe Maintains Lead Over Cuccinelli In Virginia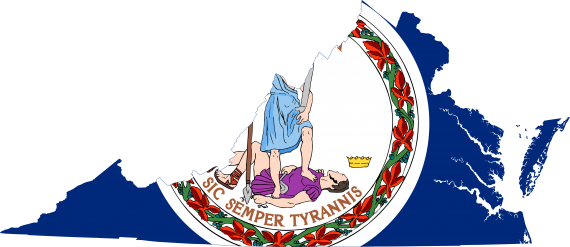 Just over a week after the first televised debate between the two major party candidates for Virginia Governor, former DNC Chairman Terry McAuliffe continues to maintain a lead over Attorney General Ken Cuccinelli, while Libertarian nominee Robert Sarvis continues to poll in the double digits. All of this is reflected in three new polls that have been released in recent days:
A new poll from Emerson College [PDF] has McAuliffe garnering 43% of the vote to Cucinnelli's 38%, while Sarvis pulls in 11%;
Another poll from Hampton University [PDF] has McAuliffe at 42%, Cuccinelli at 37% and Sarvis at 8%; and,
And, finally, a new poll from the University of Mary Washington [PDF] has McAuliffe at 42%, Cuccinelli at 35%, and Sarvis at 10%
Taking a look at the RealClearPolitics Average, we now have McAuliffe leading Cucinnelli by 5.0 points in polling in which they are the only choices given and by 5.5 points in polling where Sarvis is included. There was a time about a month ago when it appeared that Cuccinelli might be closing the gap by bringing the race within the margin of error, but we've had two weeks of polling since then showing McAuliffe pulling back out to the 5-6 point lead that he had held for the better part of the summer. If anything the debate last week, in which both candidates seem to have done an acceptable job and nobody committed any major gaffes, seems only to have solidified those numbers. As it has been in the past, Cuccinelli's big problems seem to be both the gender gap that had opened up between him and McAuliffe when it comes to women voters, and the fact that he's negative numbers remain fairly high, somewhat surprisingly so actually for someone who has been a statewide elected leader for four years and was elected just four years ago as Attorney General by a fairly comfortable margin. Absent some kind of change, it now appears that this is Terry McAuliffe's race.