McCarthy's Road to the Speakership
He is so close.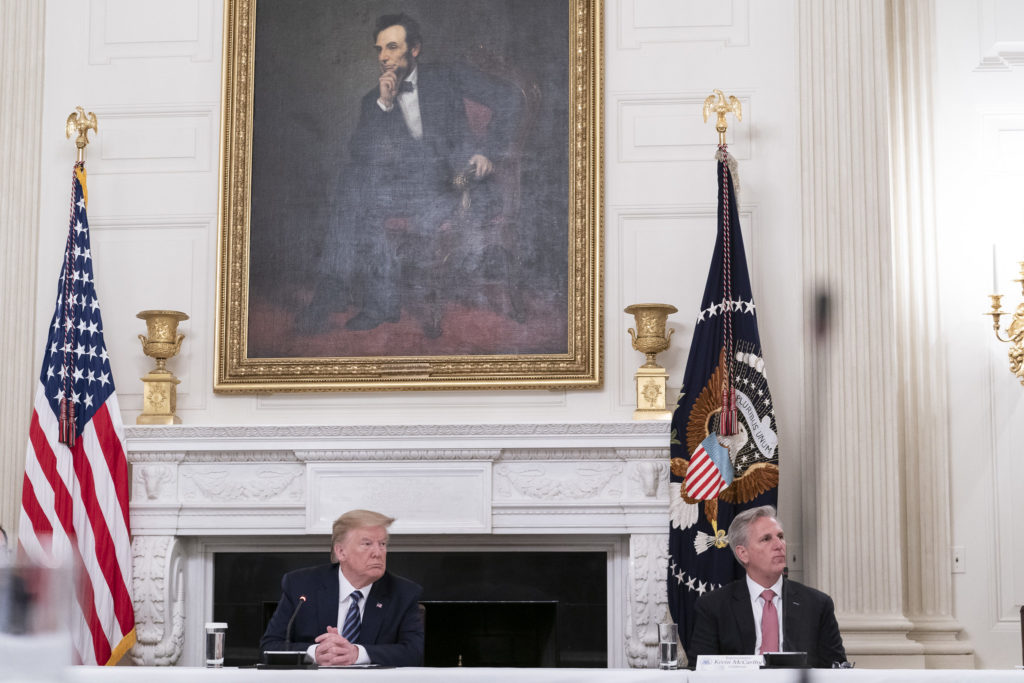 To, no doubt, everyone's relief, Breitbart has an exclusive: Exclusive – Trump Backs McCarthy for Speaker, Tells Opponents to Stand Down: 'I Think He Deserves the Shot'. Well, perhaps to Kevin McCarthy's relief, anyway. After all, if he couldn't at least get an anemic endorsement from Trump, what else was his trip to Mar-a-Lago for? (The interview linked above mostly quotes Trump criticizing Paul Ryan and talking about his winning percentage in endorsements, which includes some delusional math, which I am sure is a shock to the reader).
A quick reminder, in case it is needed. We know that right after the January 6th attack on the US Capitol, McCarthy was angry and blamed Trump. This was all in private, of course (but was recorded for posterity). But not long thereafter he flew down to Florida to kiss the ring of the former President because he clearly saw that as a necessary act of public obeisance on his road to the speakership.
All this is a prelude to the following from Politico: McCarthy's ongoing speaker battle paralyzes House.
Kevin McCarthy's imperiled speakership bid is threatening to incapacitate Republicans during a crucial planning period, virtually guaranteeing a sluggish start for the new House majority.

The GOP leader on Thursday took the unusual step of punting conferencewide races for committee leadership slots until after his speaker election on Jan. 3, a maneuver that could help insulate him from disgruntled members who fall short in those contests and their allies.

[…]

Not to mention, if the speakership battle does extend beyond Jan. 3, government employees in the House who are enrolled in the 10-year student loan forgiveness program may face breaks in service, which can affect both retirement and whether they qualify for loan forgiveness. And if the speakership vote goes as long as the 15th, committee staff essentially lose their jobs and their pay.
Meanwhile, sayeth the WSJ editorial board: Republican Party Masochists in Congress