McChrystal Fired, Petraeus to Afghanistan
President Obama has relieved General Stanley Chrystal of command of ISAF.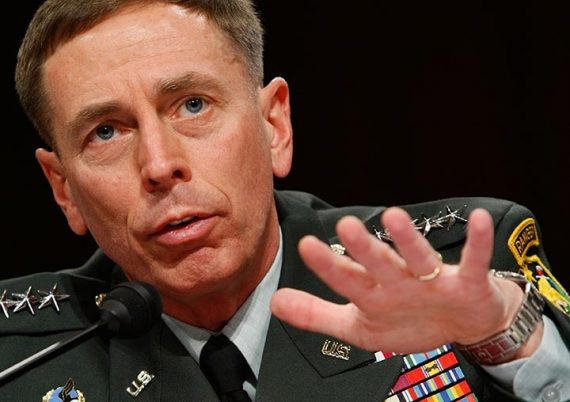 BREAKING: Pretty much every news outlet known to man is reporting that President Obama has relieved General Stanley Chrystal of command of ISAF.  He'll make a formal announcement at 1:30 Eastern.
NBC is reporting that General David Petraeus will replace him, which makes no sense whatsoever but could nonetheless be true.
Updates to follow.
UPDATE (1:30):  CNN is also reporting Petraeus will take over.  Still waiting for Obama's speech.
UPDATE (1:50):  Okay, just watched the speech.    Obama struck all the right notes:
McChrystal's service has been honorable and we should thank him
His actions in this case can't be tolerated
This is not a change in policy but in personnel
It's time for the team to come together; disunity can not be tolerated
Petraeus can step right in and keep up the momentum, such as it is.
It's not clear to me why Petraeus, who is running CENTCOM, needs to be confirmed by the Senate for a role under his own command but Obama has urged them to confirm him nonetheless.  That's a formality.
More thoughts later.  I need to run to a meeting.
UPDATE (3:28):  I've done a more extensive reaction to the speech at New Atlanticist:  "McChrystal Out, Petreaus In."  The money 'graphs:
It was inconceivable this morning that McChrystal's replacement would be seen as anything other than a setback for the mission.  But with this audacious move, the president actually upped the profile of the Afghanistan commander.  There's simply no one in the American military who commands greater respect around the world than Petraeus.

All that being said, some caveats remain.  The Rolling Stone article pointed to some serious disconnect between ISAF and the US Ambassador, Karl Eikenberry.  Was that personal or policy?  If the latter, it needs to be ironed out or Eikenberry replaced.   Additionally, it's rather clear that there is tremendous dissension in the ranks of American forces in Afghanistan over the counterinsurgency strategy and the attendant rules of engagement.   Petraeus will need to address that issue, pronto.