Meghan McCain: Who Are You Calling a 'Blue Blood'?
Meghan McCain doesn't know what a "blue blood" is but doesn't want to be called one.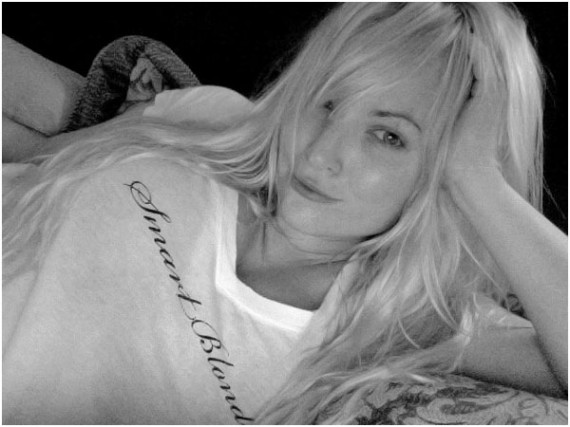 Meghan McCain didn't know what a "blue blood" was when Sarah Palin used it to dismiss a criticism from former First Lady Barbara Bush, but she was pretty sure it wasn't a good thing.
I actually had to Google what the meaning of "blue bloods" was, although I could surmise that it was some kind of knock against education and coming from a family of some success. Yes, in essence that is what this statement meant. Families that work hard and achieve a long line of successful people are "blue bloods" and thus, she implied the opinions of said people are jaded and elitist, even if that family lineage has a long history of public service and leadership within Republican Party. Of course, Sarah Palin is also living the American dream, albeit a different one without the help of any kind of family lineage. She has a successful career that probably most Americans would want by earning millions for her reality show, appearances on Fox, and getting paid to go places and speak her mind. Both of these narratives exemplify why this country is still as Ronald Reagan famously put it "a shining city upon a hill." America is a place where people can create their own success so their children can have more opportunities than they did. Neither the Bush family's success nor Sarah Palin's are relevant to the political conversation regarding who is best suited to be the next GOP leader.
I'm not sure what version of Google Ms. McCain used but mine comes up with a definition more like "an aristocrat, noble, or member of a socially prominent family."
Now, I hate to break it to you, Meghan, but you most certainly qualify, having grown up in the lap of luxury thanks the your mom's inheriting part of the Miller Beer fortune and your pop being a United States Senator.  Also, that superfluous "h" in your name.
Whatever criticisms one might level at Sarah Palin — and I might level plenty — among them is not that she got to where she is through family connections and a life of privilege.   Her dad was a high school science teacher and track coach and her mom a school secretary and she grew up in places like Sandpoint, Idaho and Wasilla, Alaska.  She won a scholarship through the Miss Alaska pageant, where she finished third and garnered Miss Congeniality honors, and managed to get a communications degree from the University of Idaho, with several stops at less prestigious schools along the way.  She worked her way up from the Wasilla City Council to mayor to governor. Meghan's dad picked her as his running mate out of sheer desperation, needing someone with charisma, appeal to the conservative base, and women.  The campaign turned out to be something of a disaster but it launched Palin into national prominence and not inconsiderable financial success.
Meghan McCain's path to success was much shorter:  Born rich. Get degree (but apparently not an education) from great university. Capitalize on dad's name and good looks to launch media career.   Booyah!
One of those stories plausibly illustrates that America is a land of opportunity.  It's not Megan's.    (Also, "shining city upon a hill" neither means what she thinks it does nor originated with Reagan.  What are they teaching at Columbia these days?)
Ace,  Stacy McCain, and Monique Stuart pile on.
Despite her unintentionally demonstrating that Sarah Palin is smarter than she is, Meghan McCain's actual point in all this is a good one:  The fact that Barbara Bush grew up in and then married into prominent families does not disqualify her from the public discourse.  She's a great lady and eminently qualified to opine on the credentials that qualify one for the presidency.
For that matter, I don't begrudge Meghan McCain's taking advantage of the opportunities that fell into her lap.  Okay, so maybe I resent that a young snot born shortly after I graduated high school is a more prominent political commentator than I am simply because she has a famous dad, is good looking, and is willing to say outrageous things about her dad's party.   And, sure, I find it mildly grating that she's got a national column despite not being able to write coherent paragraphs or knowing the definition of common words.   But, hey, she's presumably generating the pageviews and TV ratings to justify all that.
But, damn, she could use an editor.