Michele Bachmann Gives Up The Fight Over FY2011 Budget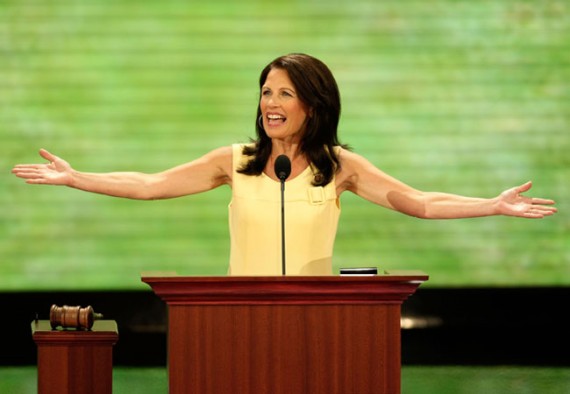 David Frum picks up on this tweet from Michele Bachmann sent just under an hour ago: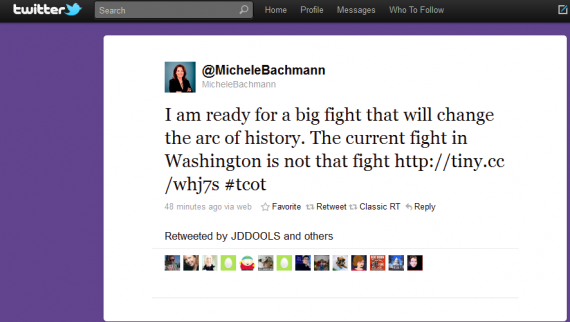 The link goes to this Bachmann post at Red State:
Our federal government spent $3.5 trillion last year, and is on a similar pace this year. On average, our spending adds about $30 billion to the deficit every week. Yet Washington is now embroiled in a pitched battle – that could lead to a government slowdown – over possible spending cuts of just $40 billion. Even the best case scenario would be cuts of $61 billion.

Don't get me wrong, cuts in spending are a move in the right direction. House Republicans have brought about a change from the spending binge of the last two years. But it's time to face the facts. This is the "small ball" battle that House leadership has chosen to engage. The current battle has devolved to an agenda that is almost too limited to warrant the kind of fighting that we're now seeing in Washington.
With about 6 1/2 hours to go, this may be one of the most significant signs so far that there really will be a deal.