Michele Bachmann: Hurricane Irene A Message From God, Or Something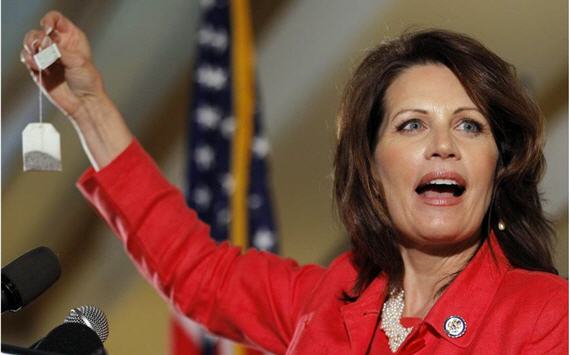 Apparently, Michele Bachmann thinks that Hurricane Irene was some kind of message from her God:
She hailed the tea party as being common-sense Americans who understand government shouldn't spend more than it takes in, know they're taxed enough already and want government to abide by the Constitution.

"I don't know how much God has to do to get the attention of the politicians. We've had an earthquake; we've had a hurricane. He said, 'Are you going to start listening to me here?' Listen to the American people because the American people are roaring right now. They know government is on a morbid obesity diet and we've got to rein in the spending."
Of course, I'm not sure how this computes given the fact that the storm largely spared Washington, D.C. and New York, while hammering a red states like North Carolina and a heavily Republican area like Virginia's Tidewater region.
It means nothing, of course. It's where the storm happened to hit. Trying to extract divine will, or a political message, from such an event is both dumb and offensive.
Update: Bachmann's campaign now says that her comment was a joke:
Michele Bachmann's press secretary characterized comments by the Republican presidential candidate, when she said Hurricane Irene was a message to Washington, as a joke.

"Obviously she was saying it in jest," Alice Stewart told TalkingPointsMemo Monday.
Sometimes I wonder if that isn't true of everything she says.