Michele Bachmann Renounces Swiss Citizenship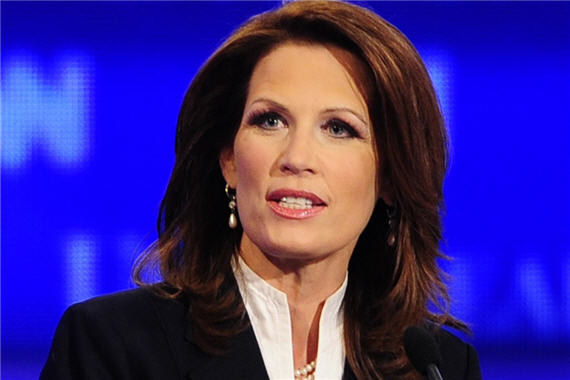 Only days after it became public that she had obtained Swiss citizenship through her husband, Michele Bachmann has walked the entire thing back:
Michele Bachmann no longer wants to be a Swiss miss.

The Minnesota congresswoman asked the Swiss government Thursday to withdraw her citizenship, saying she wanted to make it clear that she was a proud U.S. citizen.

"Today I sent a letter to the Swiss Consulate requesting withdrawal of my dual Swiss citizenship, which was conferred upon me by operation of Swiss law when I married my husband in 1978," said Bachmann in a statement.

"I took this action because I want to make it perfectly clear: I was born in America and I am a proud American citizen. I am, and always have been, 100 percent committed to our United States Constitution and the United States of America. As the daughter of an Air Force veteran, stepdaughter of an Army veteran and sister of a Navy veteran, I am proud of my allegiance to the greatest nation the world has ever known," she added.

POLITICO, along with Swiss TV, reported Tuesday she was granted Swiss citizenship on March 19.

On Wednesday, Bachmann's office insisted she'd been a dual citizen for much longer.

"I automatically became a dual citizen of the United States and Switzerland in 1978 when I married my husband, Marcus. Marcus is a dual American and Swiss citizen because he is the son of Swiss immigrants. As a family, we just recently updated our documents," the Minnesota Republican and former presidential candidate said in a statement. "This is a non-story."

But her claim that she has been a Swiss citizen since 1978 raised questions about why, if that's true, she didn't disclose this while running for Congress and president of the United States.

Her office said she didn't need to.

"It wasn't necessary to disclose, because she is an American citizen and always has been. She has a United States birth certificate and a United States passport," Bachmann spokesperson Becky Rogness told POLITICO on Wednesday evening.
My guess is that Bachmann did this because she started getting negative feedback from her Tea Party supporters and donors. Like I said when the story first came out, I didn't necessarily have a problem with it but the hyper-patriotic crowd quite possibly did.