Michelle Obama Vacation Scandal
The First Lady takes a lot of days off from her unpaid "job."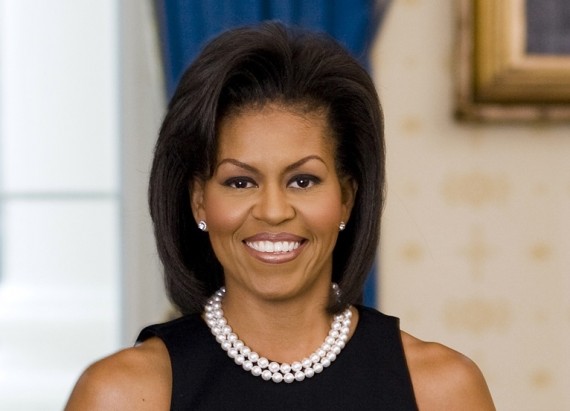 Keith Koffler, proprietor of "the only 24/7, independent, and totally unauthorized White House blog," has unearthed a scandal: Michelle Obama takes a lot of vacation.
First Lady Michelle Obama over the last year has spent a total of 42 days on vacation, or a little more than one out of every nine days, according to a White House Dossier analysis of her travel.

Her vacations, the cost of which are mostly borne by taxpayers, include trips to Panama City, Fla., Martha's Vineyard, Hawaii, South Africa, Latin America, Vail, Colo., and her visit this week to her brother in Corvallis, Ore.

The total does not include a nine day sojourn in Martha's Vineyard that the Obamas will enjoy this month. Nor does it include a trip she made to Ireland and Great Britain in May, which I'm counting as official travel.

The total vacation time would have been slightly higher had the Obamas gone as planned for an April weekend in Williamsburg, Va. The trip was cancelled due to an extended stalemate between President Obama and Congress over the budget.
Honestly, I'm not sure how she finds time to do her job! Oh, wait: She doesn't have a job.
Additionally, Koffler is attributing anything that might conceivably be pleasurable as "vacation."
Mrs. Obama's vacations began in August 2010 with a two day weekend trip to Panama City, Fla., where the Obamas stayed overnight at a Gulf of Mexico hotel in a symbolic effort to show that the Gulf area was safe for travel in the wake of the disastrous BP oil spill.

[…]

In December 2010, with President Obama delayed because Congress was still in town, Mrs. Obama decided to leave without him for their annual Hawaiian vacation, racking up at least $63,000 in additional costs because she travelled alone. Since the president arrived late, he decided to leave Hawaii in January two days later than scheduled – resulting in a 17 day vacation for the first lady.

[…]

In March, Mrs. Obama travelled to Latin America for a five day trip. I'm counting two days of this as vacation, though, because she took her children and her mother along, performed some sightseeing, and went to the beach.

The first lady went to southern Africa in June for six days in what was partially an official visit. Since Mrs. Obama took her mother, her children and their cousins along, since the trip was billed in advance as having personal significance for her, and since the travel included several tourist destinations and a safari, I'm counting half of the journey as vacation, or three days.
It's pretty standard for first ladies to accompany their husbands on trips. And it's not exactly unheard of for them to incorporate some fun into the process (to the extent one can have fun constantly followed around by the Secret Service and a gaggle of reporters).
So, what's the problem?
Presumably, Koffler's complaint is this:
Taxpayers pick up most of the cost of transporting the first lady and her extensive entourage – including Secret Service and her staff – to her various destinations. While she may in some cases pay some of the tab for her personal expenses and travel, the amount is dwarfed by the overall cost to the public.
But I'm not sure we should blame Michelle Obama for this. Her husband is president and, by virtue of that, she and her daughters are high value targets for various nutbags. So, everywhere they go, they're transported in the most expensive way possible and preceded, accompanied, and followed by some of the world's most elite security forces. That it's incrementally cheaper to protect her in DC than in Hawaii or Vail is perhaps something the Obama's should keep in mind; but surely it shouldn't be the driving force behind their actions.