Mitch Daniels: Social Issues Truce Is Necessary To Keep The GOP United
Mitch Daniels says that the GOP needs to get beyond its obsession with social issues if it's going to survive. He's right.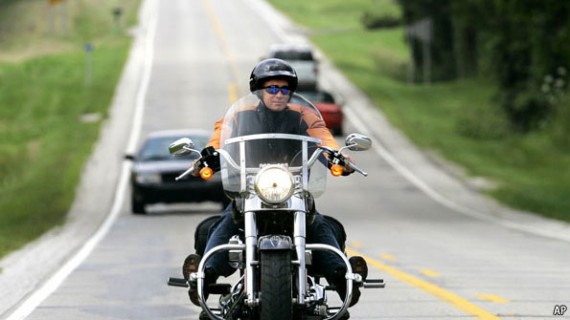 Indiana Governor Mitch Daniels has been giving mixed signals lately about his Presidential ambitions, but he's just as strident as ever in his call for a truce on social issues within the GOP:
In a new web video released Thursday potential 2012 Republican presidential candidate Mitch Daniels called his suggestion that potential Republican candidates declare a truce on social issues in the next election "a tactical suggestion."

In an interview with "Uncommon Knowledge," a webcast in conjunction with the Hoover Institute at Stanford University, the Indiana governor said avoiding moral issues during the primaries would prevent the party from alienating voters: "all I was really saying was I don't want to lose one person."

Daniels has repeatedly voiced opposition to using social issues for political gain in the next election. Most recently he told radio host Laura Ingraham he wanted to "mute" topics like abortion and gay marriage for awhile while the country confronts the economic crisis.

(…)

In Thursday's video Daniels said the country needs to make the kind of changes that will "restore America's greatness."

"All I was saying was we're going to need to unify all kinds of people and we're going to need, freedom's going to need very friend it can get."
Video:
In some ways, Daniels seems to be echoing the "big tent" ideas of people like Lee Atwater, who emphasized, correctly I think, that in order to win nationally the GOP needs to appeal to a wide array of voters. Daniels takes it one step further, though, by arguing that our fiscal issue are so urgent that the GOP needs to build a coalition of fiscal conservatives, which will, of necessity, include people who are not social conservatives and who do not believe that it is business of government to be imposing religious morality on the populace.
It makes perfect sense, really. It's the kind of thing that might actually get me to vote Republican again. It is, in the end, the only way, the GOP is going to preserve the majorities in won in 2010. Which is exactly why the GOP won't listen.