Moral and Legal Culpability are not the Same (A Trip Back to the Beginning)
Going back to the very beginning can be useful.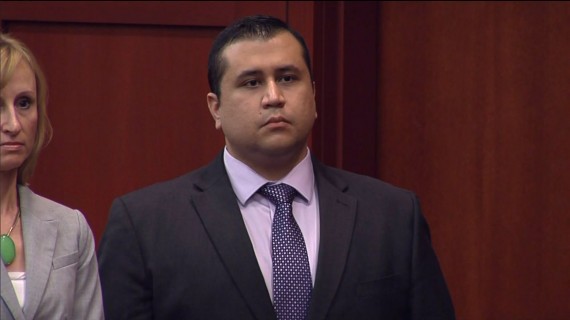 Yes, this is old ground, but based on ongoing commentary here, there, and everywhere on the Zimmerman case, it seems worthwhile to revisit the transcript of the Zimmerman call to 911 (here is the key portion):
Zimmerman

Somethings wrong with him. Yup, he's coming to check me out, he's got something in his hands, I don't know what his deal is.

Dispatcher

Just let me know if he does anything, ok?

Zimmerman

(unclear) See if you can get an officer over here.

Dispatcher

Yeah we've got someone on the way, just let me know if this guy does anything else.

Zimmerman

Okay. These (expletive) they always get away. Yep. When you come to the clubhouse you come straight in and make a left. Actually you would go past the clubhouse.

Dispatcher

So it's on the lefthand side from the clubhouse?

Zimmerman

No you go in straight through the entrance and then you make a left, uh, you go straight in, don't turn, and make a left. (expletive) he's running.

Dispatcher

He's running? Which way is he running?

Zimmerman

Down towards the other entrance to the neighborhood.

Dispatcher

Which entrance is that that he's heading towards?

Zimmerman

The back entrance…(expletive)(unclear)

Dispatcher

Are you following him?

Zimmerman

Yeah.

Dispatcher

Ok, we don't need you to do that.
If Zimmerman had simply complied with that last quoted statement, none of this would have happened.  This is a rather important fact to remember.
Actions have consequences.  And some actions have more consequences than others.
We really do not know exactly what happened between Martin and Zimmerman between the time Zimmerman left to pursue Martin and the time Martin was shot save that a fight took place.  Maybe Zimmerman was properly engaged in self-defense at the end of the confrontation, maybe he wasn't.  But I am amazed that so many continue to ignore (or, at least, severely discount) the fact there would have been no confrontation had Zimmerman not created it.
I can understand if one thinks that the jury reached the right legal conclusion (I must confess, second degree murder seemed a legal bridge too far to me).  However, I cannot understand making Zimmerman into some sort of victim or a prime example of proper self-defense.  The self-defense position in particular strikes me as problematic if anything because it is reasonable to think that Martin likely thought he was acting in self-defense as well.  When assessing moral culpability we have to keep in mind the following:  Martin was walking home from a trip to a convenience story, seemingly minding his own business.  Zimmerman was armed and looking to stop "(expletive) [that] always get away."
Zimmerman created the situation and Martin is dead.  Kibitzing about how the fight between the two went down does not change this basic set of facts.
Ultimately, I can understand why many think that Zimmerman should not be held legally culpable for the outcome of those events, but what I cannot understand is any suggestion that he does not have moral culpability for what happened.  This was not a sporting contest in which one side won and another lost.  If George Zimmerman had simply let the police do their job, Trayvon Martin would still be alive today.  This should be the ultimate take away from this story, regardless of one's views on the rest on the outcome.