George Zimmerman Files Defamation Suit Against NBC
George Zimmerman's attorneys have filed a defamation lawsuit against NBC News.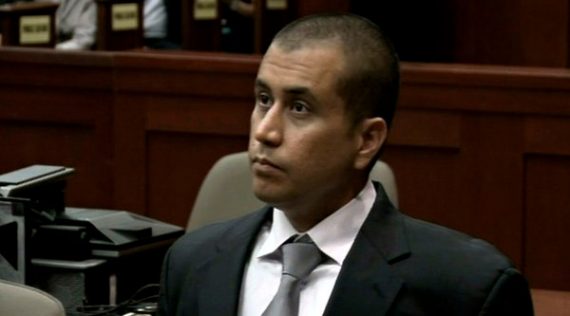 George Zimmerman, who is still awaiting trial on second degree murder charges in the Trayvon Martin shooting, has filed a defamation suit against NBC Universal and two individuals related to an incident in March when NBC aired a version of Zimmerman's conversation with 911 operators that was deceptively edited to make it appear that Zimmerman was following Martin solely because he was black:
George Zimmerman,accused of second-degree murder in the shooting of Trayvon Martin earlier this year, filed suit against NBCUniversal on Thursday, alleging that news reports that edited his voice on a 911 tape constituted defamation and intentional infliction of emotional distress.

The suit, filed in circuit court in Seminole County, Fla., asked for a jury trial. A spokeswoman for NBCUniversal said in response to the suit: "We strongly disagree with the accusations made in the complaint. There was no intent to portray Mr. Zimmerman unfairly. We intend to vigorously defend our position in court."

The edits of a 911 audio recording — which removed an intervening question from the operator directly asking Mr. Zimmerman what race Mr. Martin was — aired three times on NBC's "Today" show: first on March 20, in a report by Lilia Luciano; on March 22, in another report by Ms. Luciano; and again on March 27, in a report by Ron Allen. The killing of Mr. Martin, on the night of Feb. 26 in Sanford, Fla., spurred a national debate about self-defense, crime and race.

In Ms. Luciano's first report, Mr. Zimmerman's words to the 911 operator were: "This guy looks like he's up to no good or he's on drugs or something. He looks black." In fact, Mr. Zimmerman told the operator: "This guy looks like he's up to no good or he's on drugs or something. It's raining and he's just walking around, looking about." When the dispatcher said, "O.K., and this guy — is he white, black or Hispanic?" Mr. Zimmerman then said, "He looks black."

The suit charges that journalists at NBC News intentionally edited Mr. Zimmerman's statements to make him appear to be a "racist, predatory villain."

When the omissions were noticed at the end of March, NBC News conducted an investigation and concluded that the edits were mistakes, not deliberate distortions. Ms. Luciano subsequently left the network, as did a producer who worked with her. Mr. Allen remains at the network.
NBC ended up firing two of the three people involved in this incident and issuing what they called an apology to Zimmerman, but neither of those actions constitute defenses to a defamation claim. At the very least, it's rather clear that the NBC producers and reporter involved in this incident edited the 911 recording in a manner that made it appear, incorrectly, that Zimmerman was obsessed with Martin's race on the night of the shooting. Consider, for example, this excerpt from the 911 tape, which is included in the Complaint filed this week:
Zimmerman: Hey we've had some break-ins in my neighborhood, and there's a real suspicious guy, uh, [near] Retreat View Circle, um, the best address I can give you is 111 Retreat View Circle. This guy looks like he's up to no good, or he's on drugs or something. It's raining and he's just walking around, looking about.

Dispatcher: OK, and this guy is he white, black, or Hispanic?

Zimmerman: He looks black.
Here is what NBC broadcast on March 19:
Zimmerman: There is a real suspicious guy. Ah, this guy looks like he is up to no good or he is on drugs or something. He looks black.

Dispatcher: Are you following him?

Zimmerman: Yeah.

Dispatcher: OK, we don't need you to do that.

Zimmerman: OK.
In the original and accurate tape, Zimmerman mentioned that Martin was black in response to a specific question from the 911 dispatcher, information you'd expect the dispatcher to ask someone calling 911 so that they could pass sufficient identifying information along to the police officers that were being sent to the scene. In the NBC version, it seems as though Zimmerman volunteered the information about Martin's race out of the blue, something which potentially would make it seem like he was pursuing Martin solely based on race.
The next day, a second report aired on Today that included yet another edit of the 911 conversation:
Zimmerman: This guy looks like he's up to no good or on drugs or something. He's got his hand in his waistband. And he's a black male.

Dispatcher: Are you following him?

Zimmerman: Yeah.

Dispatcher: OK, we don't need you to do that.
Then, on March 22 another Today report by featured these edited portions of the call:
Zimmerman: This guy looks like he's up to no good. He looks black.

Dispatcher: Did you see what he was wearing?

Zimmerman: Yeah, a dark hoodie.
Finally, a March 27 Today report included just the first purported sentence, omitted all of the intervening 25 words.
Zimmerman: This guy looks like he's up to no good. He looks black.
In addition to this, NBC aired a report claiming that at another point in the call, Zimmermann used a racial epithet to refer to Martin, but this portion of the tape is so garbled that it's not at all clear what Zimmerman is saying and, subsequently, there's been no evidence presented to indicate that there was any kind of racial motivation on Zimermann's part in this entire tragic incident. At the very least, though, it is clear that the NBC reporters and producers involved in this affair edited the 911 tape in a manner designed to create a false impression of what it was the Zimmerman actually said that night in February as well as the impression that his actions were motivated primarily by racism.  In addition to the problems that this creates for Zimmerman regarding pre-trial publicity, problems that the trial court will have to be careful to avoid when jury selection begins, it seems pretty clear that the facts alleged here, none of which are really in dispute, are more than sufficient to give rise to a defamation claim. Additionally, given the amount of editing that had to be done to the 911 tape to make it come out the way it did on the NBC broadcasts and that fact that the Zimmerman/Martin case was already racially charged, it beggars belief to accept the argument that these were innocent mistakes on the part of the people involved. They were very clearly deliberate and done with little or no regard for what the consequences might be for Mr. Zimmerman's reputation or his right to a fair trial.
However, while the facts are on Zimmerman's side here there are several unresolved questions that will guide the future of this case.
First, there's the question of what damages Zimmerman has suffered here. NBC will no doubt argue that given the fact that Zimmerman was already the subject of a national story in which he was accused of shooting another man, he didn't have much of a reputation to damage to begin with. Indeed, in most cases, it's next to impossible for people charged with or convicted of a crime to maintain defamation actions because of the damage that their reputations have already suffered. However, it's worth noting that Zimmerman was not formally charged until several weeks after the NBC reports aired and, more importantly, to date he hasn't been charged with any bias related crimes at all. The Justice Department jumped into this case rather early to determine if Federal civil rights charges might be appropriate and the FBI spent much time down in Zimmerman's neighborhood investigating but, to date, no charges have been filed and they are unlikely to be filed until at least after the state criminal proceedings have been completed. At the time the NBC reports were aired, Zimmerman had not been charged with any crime at all so the argument that he could not have suffered any reputational damage doesn't seem to hold up.
The second question is what Zimmerman's burden of proof would be in this case. In an ordinary defamation case involving private parties, the fact that the statement is false and has caused damage to the reputation of the party bringing the suit is generally sufficient to make out a prima facie case. However, beginning with New York Times v.  Sullivan, the Supreme Court has carved out a First Amendment exception to defamation that requires a Plaintiff who is considered a public figure has to prove that the person making the defamatory statements acted with actual malice, meaning essentially that they must establish by a preponderance of the evidence that to prove not only that the statements were factually untrue, but that they were made with the knowledge that they were false or with reckless disregard as to their truth. In all honesty, I would argue that this malice is something that a reasonable jury can infer from the facts alleged. You've got the original 911 tape and you've got the heavily edited versions that NBC aired, and they are totally different. It strikes me that there isn't much of a reasonable journalistic explanation for what they did other than sensationalism and blatant disregard for Zimmerman.
Finally, of course, there's the outcome of the criminal trial itself. This civil lawsuit quite obviously was filed in order to toll the running of any applicable statute of limitations, and it's clear that the civil case will not advance far at all before the criminal trial is resolved. If Zimmerman ends up being convicted, then it's going to be difficult for him to maintain this claim with any credibility. If he's acquitted, though, and there's a better than even chance that this will happen, this case will most assuredly go forward and NBC will have to make the choice of either defending the indefensible or settling.