NBC Deceptively Edits George Zimmerman's Words On 911 Tape
The media circus around the shooting of Trayvon Martin is getting worse.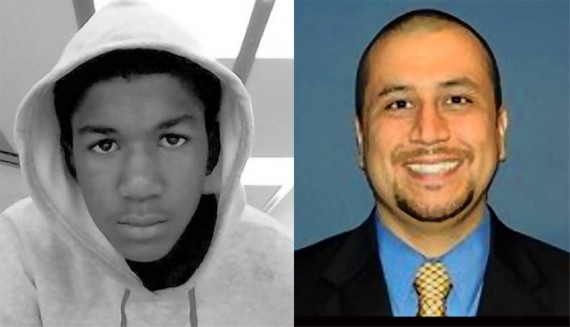 I don't ordinarily buy into "media bias" arguments from either side of the political playing field, but this strikes me as irresponsible journalism on the level of the Stephen Glass affair:
NBC told this blog today that it would investigate its handling of a piece on the "Today" show that ham-handedly abridged the conversation between George Zimmerman and a dispatcher in the moments before the death of Trayvon Martin. A statement from NBC:

"We have launched an internal investigation into the editorial process surrounding this particular story."

Great news right there. As exposed by Fox News and media watchdog site NewsBusters, the "Today" segment took this approach to a key part of the dispatcher call:

Zimmerman: This guy looks like he's up to no good. He looks black.

Here's how the actual conversation went down:

Zimmerman: This guy looks like he's up to no good. Or he's on drugs or something. It's raining and he's just walking around, looking about.

Dispatcher: OK, and this guy — is he black, white or Hispanic?

Zimmerman: He looks black.

(…)

The difference between what "Today" put on its air and the actual tape? Complete: In the "Today" version, Zimmerman volunteered that this person "looks black," a sequence of events that would more readily paint Zimmerman as a racial profiler. In reality's version, Zimmerman simply answered a question about the race of the person whom he was reporting to the police. Nothing prejudicial at all in responding to such an inquiry.
There is almost  no way you can put this in the "innocent mistake" category. Somewhere in the offices of 30 Rockefeller Plaza, where the Today Show is produced, a decision was made by a producer and reporter to alter the 911 tape in a way that both completely removed the context in which Zimmerman speak and made it appear that he was making a remark that tended to suggest he may have been acting out of racist motives. In any potential Federal case against him this would be the central point that the prosecution would be required to prove in the case against him. So, in essence, they were falsely accusing him of having committed a Federal crime when, at the moment, there isn't any real evidence that he did so. I'm no real fan of Bozell or the Media Research Center, but I have to wonder if NBC would be launching this investigation if his group had not brought this egregious violation of journalistic standards to light.  Somehow, I  cannot say that I believe that they would have.
This episode is just the worst example of what we've been seeing, from both sides of the political world, with regard to this case. We've got people purporting to do frame-by-frame analysis of the video of Zimmerman arriving in the garage of the Sanford Police Department to either prove or disprove the assertion that he had been injured during a fight with Trayvon Martin prior to firing his gun. This morning, a Florida newspaper published a story about a "voice analysis expert" purporting to examine the screams heard on one of the 911 calls even though he has absolutely no exemplars of Trayvon Martin's voice and only old, recorded exemplars of George Zimmerman's voice. In all likelihood neither of these analyses would be admissible in Court because of the dubious science behind them. In the case of the jail video, there's considerable doubt that it would be admissible for any purpose because it is generally considered that photographs of the Defendant in handcuffs or prison garb are prejudicial and not to be shown to the jury except under extraordinary circumstances (even if it is shown, the "analysis" would have to be a lot more scientifically rigorous than any of the nonsense I've seen in the blogosphere). This case is being tried in the court of public opinion and, for the most part, people are making judgments about George Zimmerman's guilt or innocence, or Trayvon Martin's possible aggressiveness, based on their preconceived political notions and not on anything close to objective fact.
What NBC did is egregious, and one would hope that the persons responsible will be disciplined appropriately, but in the end it's not any different from what the rest of the media is doing in this case. As I've said before, here and here, it's time for everyone to step back, stop rushing to judgment about either George Zimmerman or Trayvon Martin, and let the criminal justice system handle this case. The alternative is to hand this over to the Al Sharpton's of the world, who have already tried and convicted Zimmerman and appear ready to carry out sentence on their own if given the chance.