George Zimmerman, Trayvon Martin, And Rushing To Judgment
It's time to let the legal system do its job.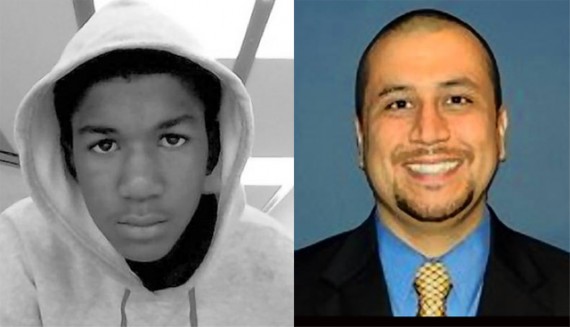 Late last night, I ended up getting in an extended discussion on Twitter with Steven Taylor, as well as several others, regarding the George Zimmerman/Trayvon Martin case and the question of making judgments about Zimmerman's criminal culpability based on the evidence that is available to the public, and before an investigation has been completed. As I said in the post that I wrote about this case last week, the reason that the case concerned me was primarily the fact that the local police had apparently conducted a fairly limited investigation of what happened on that night one month ago and let Zimmerman go seemingly based solely on his own word that he shot Martin in self defense after being attacked. Subsequent information that came out, specifically the transcripts of the 911 calls that Zimmerman made when he saw Martin walking through the neighborhood, suggested that there was much more to the story and that Zimmerman had possibly been pursuing Martin through the neighborhood even after being told not to do so by the 911 operator. That, combined with the fact that Zimmerman had apparently made nearly 50 calls to 911 over the course of a year regarding the presence of young black men in his neighborhood raised at least the suspicion that there may have been more than self defense at play here, and that the Sanford Police may have swept a case under the rug.
As I noted in the closing paragraph of that post:
It now appears that the national attention that the case has gotten will result in further investigation of any potential crimes. Last night, the Department of Justice announced that it was opening a civil rights investigation into the incident, and this morning it was announced that a Seminole (FL) Grand Jury will be investigating the matter under the supervision of the State's Attorney. This is exactly what should happen, although I must say that I'm somewhat bothered by the idea of the Federal Government intervening in what is clearly a state matter before the state has even finished its investigation. Not to mention the fact that Zimmerman faces the possibility of being charged twice for the same crime, but that's a separate issue for now.  It's far too early now to say whether or not George Zimmerman is guilty of any crime at all, none of us were there that night to witness what happened, but there are questions that need to be answered and it's good that someone will be looking into them.
Of course, it hasn't stopped there, not that I actually thought that it would. There have been almost daily protests in Sanford, elsewhere in Florida, and around the country calling for Zimmerman to be arrested even before the Seminole County Grand Jury has convened or the Justice Department has concluded its investigation. Various sides of the political divide have latched on to one aspect of the case or another to promote their own political agenda. The President's political opponents have attacked him for making a relatively innocuous statement about the case in response to a question from a reporter. Some conservative bloggers spent the weekend trying to make the case that Trayvon Martin was some kind of thug by posting pictures from Facebook that turned out to be of an entirely different person. Race hustlers like Al Sharpton have rushed down to Florida to wrap their own (lack of) credibility around the case and fan the flames of racial tension as only they can. And, legal commentators on cable news who ought to know better have made judgments about whether there is probable cause to arrest Zimmerman, or even about his guilt, despite the fact that the only evidence they have access to is what is reported through the often inaccurate filter of the media.
There are some facts we know about this case, of course. We know, quite obviously, that Trayvon Martin was shot after some kind of altercation with Zimmerman on February 26th. We know that Martin had been walking through the neighborhood on the way back to the home where he and his father were visiting after buying iced tea and Skittles.  We know that Zimmermann spotted Martin while driving through the neighborhood in his SUV, that he called 911 to reported what he considered a suspicious person, and that the 911 operator told him that a patrol car was on the way and to not pursue Zimmerman Martin. We know that Zimmerman did in fact pursue Martin, thus leading to a course of events and confrontation that led to the shooting.
Today, the Orlando Sentinel reports that Zimmerman told police that Martin had attacked him from behind after he got out of SUV and that the two ended up on the ground fighting at which point Zimmerman says he shot Martin in self-defense. This would seem to be consistent with a statement that police apparently took from a witness who is at yet unnamed who says that he saw Martin attack Zimmerman first, after which the two men ended up fighting on the ground before a gun went off.  However, it is inconsistent with a story related by lawyers for the Martin family from Martin's girlfriend, who says she was talking to Martin while he was walking through the neighborhood and that he was trying to get away from a strange man who was following him. This girlfriend has apparently not yet spoken to police or Federal or State prosecutors, but she will need to if they are going to consider her testimony (and for those who might ask, there are likely a few exceptions to the Hearsay Rule that would permit her testimony about what Martin said on the phone to be admissible in Court). There are also apparently statements from a few other neighbors who saw the incident, although all of them seem to have only seen what happened after Zimmerman and Martin were on the ground so they can't necessarily testify as to how the confrontation started.
That's all we know.
There may be more evidence out there that has not been made public, which is the primary reason why making judgments based only on what's in the media is a mistake. Sadly, because the police work here was pretty shoddy, there is likely some crucial forensic evidence (such as pictures of Zimmerman immediately after the incident, the clothing he wore that night, results of blood work for drugs and alcohol on Zimmerman, and physical (blood) evidence that was on Zimmerman after fighting with Martin) that prosecutors are never going to have access to, and that's unfortunate. Perhaps there's enough here to get an indictment, and my guess is that if the State's Attorney who has been appointed by Governor Rick Scott to take over this case wants to get an indictment for Manslaughter or 2nd Degree Murder she will get it. But that's where we should leave things, in the hands of the legal system.
There is a disturbing tendency in high profile criminal cases for the public, egged on by the constant media coverage and the incessant drone of the talking heads, to rush to judgment long before it's warranted. We saw it happen in the Dominique Strauss-Kahn case only to see those charges dismissed when the accuser's credibility collapsed like a house of cards. We saw it happen in with Richard Jewell, who was hounded, tried, and convicted, by the media of the Centennial Park bombing in Atlanta in 1996 only to be completely cleared of all charges. It happened to former Reagan Administration Labor Secretary Raymond Donovan, who was charged on multiple racketeering counts only to be acquitted, at which point he famously asked "Where do I go to get my reputation back?" It happened to the parents of Jon Benet Ramsey, who spent years being accused int he public of their daughters brutal rape and murder even though the evidence linking them to the crime was as flimsy as possible. It's happened to people who aren't famous too, of course. Just ask Cory Maye or Cameron Todd Willingham. Of course, Willingham might not answer because Texas executed him for a crime he didn't commit.
Rather than rushing to judgment in this case, or any other, we ought to be letting the legal system do its work instead of allowing the Al Sharpton's of the world to exploit a young man's tragic death for their own nefarious agendas. For nearly a month, of course, the legal system wasn't working for Trayvon Martin's parents, which is why sometimes it is necessary to raise a protest in order to get action to be taken. But, we're at the point now where action is being taken. The Justice Department is investigating, there's a Grand Jury being convened. And until there's a trial and a jury reaches a verdict, George Zimmerman is innocent until proven guilty beyond a reasonable doubt. Shouldn't we all just back off on judging the guilt or innocence of George Zimmerman based on incomplete evidence and let the system do its job?
I think the answer has to be yes, because the only other alternative is mob justice.
Photo montage via Gothamist