A Moderate Dissent on the Question of Judgment and the Martin Shooting
While I do not support a rush to legal judgment or mob justice, I see no problem in forming opinions.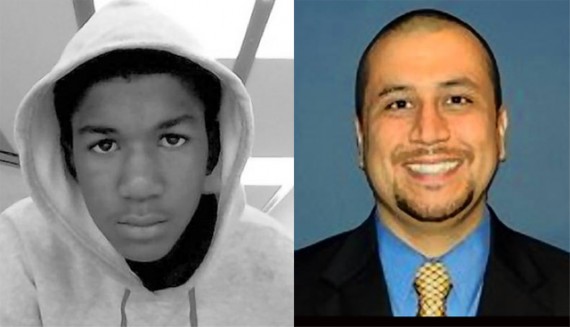 Let me state a couple of quick things:
1.  I agree with Doug Mataconis that in terms of legalities, the system must run its course.  I make no assertions about the legal guilt of George Zimmerman.  However, I do think that comparisons of Zimmerman to Richard Jewel or the Duke Lacrosse team are ill-founded as they are simply poor comparisons.  Jewel was publically accused of actions he did not partake of, and likewise there was no evidence of a rape in the Duke case, only accusations.  There is no dispute that George Zimmerman shot Trayvon Martin.  That fact alone makes this different from the other cases.  The issue, therefore, is not who shot whom, but rather the question remains as to what Zimmerman may be guilty of (morally and legally) that needs to be established.
2.  I find things like the New Black Panther Party's call for the capture of Zimmerman to be reprehensible and I presume that that they are, in fact, illegal.
3.  My fundamental problem with this case is described in the following the Orlando Sentinel:
On Feb. 26, when Zimmerman first spotted Trayvon, he called police and reported a suspicious person, describing Trayvon as black, acting strangely and perhaps on drugs.

Zimmerman got out of his SUV to follow Trayvon on foot. When a dispatch employee asked Zimmerman if he was following the 17-year-old, Zimmerman said yes. The dispatcher told Zimmerman he did not need to do that.
If this account is accurate (and it is one that has been widely reported) then I cannot come to any other conclusion that had Zimmerman made his report and stayed in his car (if not driven home) then there would have been no fight and a 17 year old young man would not be dead.  This make Zimmerman morally culpable for the events that happened that night—based at least on the above account.
Other facts that appear to be widely accepted:
-Zimmerman considered himself a neighborhood watchman, although, did not follow the rules of the neighborhood watch program (source):
Chris Tutko, director of Neighborhood Watch for the National Sheriffs' Association, said Zimmerman broke some cardinal rules.

First, he approached a stranger he suspected of wrongdoing.

"If you see something suspicious, you report it, you step aside and you let law enforcement do their job," Tutko said. "This guy went way beyond the call of duty. At the least, he's overzealous."

Second, Zimmerman carried a handgun. Police departments and sheriff's offices that train volunteers advise them never to carry weapons — though Zimmerman broke no laws by doing so because he has a concealed-weapons permit.

"There's no reason to carry a gun," Tutko said.
-Zimmerman appeared to have made it a habit of reporting "suspicious" persons to the point that it leads me to wonder about his judgment (source):
Records show Zimmerman, 28, called the cops 46 times between January 2011 and Feb. 26.

Many of the calls appear related to his crime-watch volunteer role. The most frequent reason for his calls — nine times — was to report a suspicious person, according to Sanford Police Departmentrecords released last week
-Zimmerman went around armed and this appears to have emboldened him in terms of following and perhaps confronting "suspicious" persons.
4.  I do not think, therefore, that it is a "rush to judgment" to assigned substantial moral culpability to Zimmerman.  Again:  if he stays in his car and lets law enforcement do their job then no one is dead and we would have all gone through our lives likely never hearing of either of these individuals.
5.  I am open to changing my opinion if new fact come to light that persuade me as such.