More Hackery: This Time from Hugh Hewitt
His colum in WaPo isn't very good.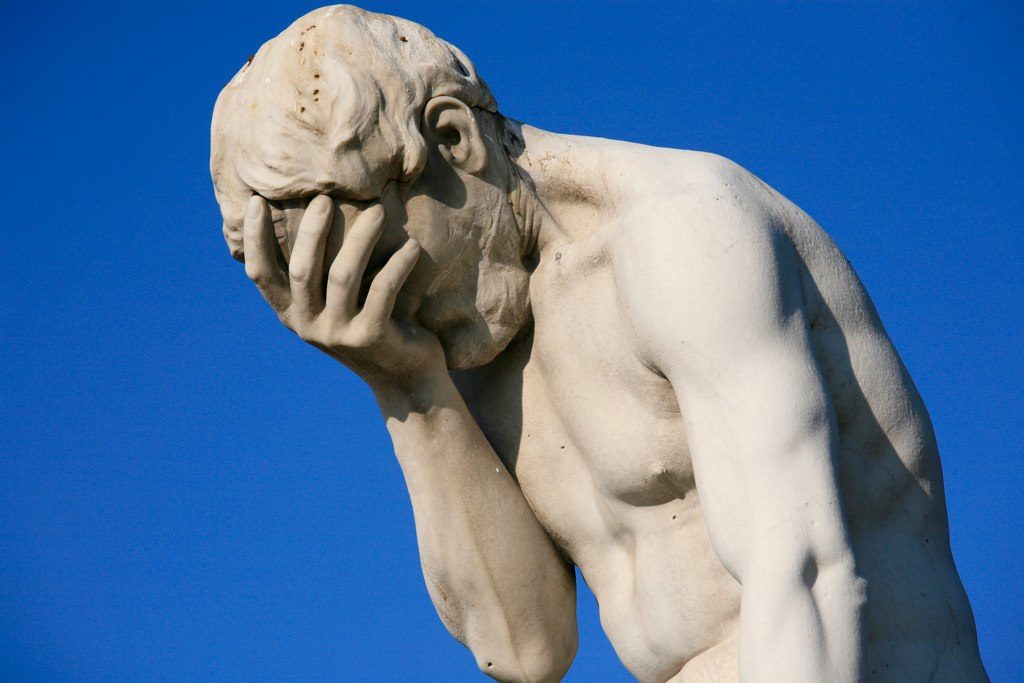 I guess bad political commentary is the theme of the weekend, at least for me. Next up for discussion, Hugh Hewitt's column in WaPo: America's enemies are on notice about this president. It starts thusly (lest one think the headline-writer is exaggerating):
America's enemies are on notice: The president is no longer an eloquent pushover professor-president but a ruthless real estate developer and television network brawler-president whose principle weapons are blunt candor and walking away from the table.
First, let me note that despite the constant cries from Trump's defenders that the mainstream press (including the "Jeff Bezos Washington Post") is out to get him, such outlets regularly publishes defenses of his action.
Second, it is odd that in a week that included both an announced tariff on Mexico and a promise to hold off on tariffs on Japan that Hewitt is talking about Trump's hard line tactics and "America's enemies." Is everyone an enemy now?
Hewitt continues:
There are four real crises in the world, and the most important one is reaching boilover status. It would be useful if we all would put aside our views on 2020 and focus on them.

The first emanates from Beijing. "If the U.S. goes ahead with its tariff measures against China, China will have to resort to necessary countermeasures," a spokesperson for the Chinese government warned on May 8. More and more warnings, increasingly ominous, from various sources have followed. Alongside this abrupt and sinister ratcheting up of rhetoric from China is the second crisis: a series of acts of war believed to have been ordered by Iran against Persian Gulf shipping and Saudi pipelines, acts bordered with bellicose rhetoric from the Islamic Republic's "Supreme Leader."



Without getting into whether there are only four real crises in the world at the moment, I will grant that the four areas he identifies are real (I will get to the others in a minute). But the above is galling beyond measure because the current growing crises mentioned have been caused by Trump's own actions.
China isn't threatening countermeasures to nothing (that is, sort of by definition, impossible). The measures that might be countered are Trump's tariffs. It is right there in Hewitt's column.
Also: is China an adversarial power? Sure. An enemy? No. And why characterize it as such?
In regards to Iran, we definitely have a closer-to-enemy posture, but the current crisis with Iran is the result of a) the Trump administration unilaterally withdrawing from the JCPOA (ie., the Iran nuclear deal) and its very public increase of US military presence in the Gulf. The Iranians are very much reacting to our actions.
On to crisis three:
The third crisis is the long-running Russian assault on the West's open social media platforms. Russia's attack on our election in 2016 used new weapons in a far broader confrontation that has more or less raged since 1917 and that will continue unabated. As with China, it's a tense relationship that can be managed short of open conflict. These 2016 cyberattacks foreshadow more to come; thank goodness, not a single American, much less the president, his campaign or family, conspired with Vladimir Putin to sow hatred and divide our country so deeply.


Had special counsel Robert S. Mueller III's team declared these simple truths with anything approaching President Trump's level of candor on everything, that would have been a genuine public service. Sadly, the would-be Javerts on Team Mueller lost their balance and the chance to sound a loud alarm. That alarm has been silenced by endless Trump-bashing and Trump's obligatory counterattacks. But the Russian menace remains, and is probably dwarfed by a far more subtle campaign of espionage by a great power of far greater capacity in China.



I agree that is is a real crisis. I am amazed, however, to learn that lack of attention to this issue is Special Counsel Robert Mueller's fault, rather than being the responsibility of the President of the United States.
A slight digression down memory lane (via the BBC):
After face-to-face talks with Russian President Vladimir Putin, Mr Trump contradicted US intelligence agencies and said there had been no reason for Russia to meddle in the vote.

Mr Putin reiterated that Russia had never interfered in US affairs.
The two men held nearly two hours of closed-door talks in the Finnish capital Helsinki on Monday.

At a news conference after the summit, President Trump was asked if he believed his own intelligence agencies or the Russian president when it came to the allegations of meddling in the elections.

"President Putin says it's not Russia. I don't see any reason why it would be," he replied.

US intelligence agencies concluded in 2016 that Russia was behind an effort to tip the scale of the US election against Hillary Clinton, with a state-authorised campaign of cyber attacks and fake news stories planted on social media.
Emphasis mine.
So, sure, it is all Mueller's fault. Because there is no reason why we should expect a US president to take the attacks, that Hewitt himself acknowledges, seriously. Mueller was too mean, so Trump can't act.
I would note, too, that Mueller indicted 12 Russians for election interference, and Volume I of the Mueller report details the systematic attempt of Russian agents to interfere with our elections. It also details some problematic behavior by people connected to Trump. The lack of a criminal conspiracy does not make that go away.
The fourth crisis, at least, is neither caused by Trump nor somehow linked to him:
The fourth crisis is the catastrophe in Venezuela. Regime change is Trump's objective there: Nicolás Maduro must go. Crippling sanctions but not regime change for Iran could force behavior changes. But Venezuela needs regime change. Trump has been clear.



Venezuela is, as I have repeatedly said, a man-made disaster of epic proportions. Maduro is one of the men who helped make said disaster, and I agree he should go. I also know, however, that the US should stay out of fomenting regime change.
To be honest: the more support the US gives for an ouster of Maduro, the more Maduro can point to the yanqui imperialists as the real cause of Venezuela's woes. We need to let that situation evolve naturally. We have little chance of making it better, and a huge chance of making it worse.
Hewitt provides his over-arching theory of Trumpness:
Trump is responding to both his domestic political opponents and America's actual enemies with the same tactics: blunt, repetitive messaging and use of the walk-off. He is sometimes rude, often full of unnecessary slashes, but always direct. (It often seems as if Trump answers more questions from reporters in a walk to the helicopter than President Barack Obama did in formal press conferences.) And there is a transparent candor — what he actually is thinking at that moment — combined with a willingness to walk out of a charade.
Oh yes, the candor! What has it gotten us?
A trade war with China.
No progress of substance with North Korea.
Increased tensions with Iran (and of a military, not just rhetorical, nature).
Russia fully empowered to behave in 2020 as it did in 2016.
Rhetorical tools for Maduro.
But, hey, at least we have "a ruthless real estate developer and television network brawler-president whose principle weapons are blunt candor and walking away from the table" as that is clearly producing positive results.
Let me end with this tweet from Tom Nichols, which (unfortunately) led me to this column in the first place:
Indeed.