More Legal Troubles For News Corporation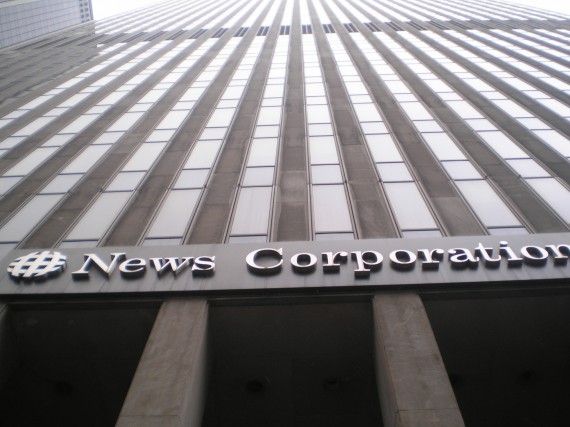 Britain's Channel 4 is reporting that the legal troubles for News Corporation and its subsidiaries are getting worse:
First there was the Metropolitan Police investigation into phone hacking. Then it was an investigation into the payment of police officers for information.

But now, and potentially most concerning to Newscorp shareholders, the focus has moved to the company finances. Channel 4 News has learnt that the Serious Fraud Office (SFO) is making preliminary inquiries into News International.

Investigators are looking at many cases involving News International to establish whether a full formal investigation is required.

The former minister Tom Watson, wrote to the SFO's Director urging him to investigate alleged breaches of Company Law at News International, relating to payments made after the phone hacking scandal. He said the payments were a "gross misuse of shareholders' money".

Mr Watson's letter raised questions about the secret payments made to hacking victims.
An SFO investigation would appear to be similar to an investigation here in the U.S. by the Securities And Exchange Commission, and the specific allegations involve misuse of corporate funds in the payment of hush money to hacking victims and bribes to public officials. This side of the investigation could prove to be an even bigger headache for the Murdoch than the hacking investigation itself because it could lead to similar investigations, and possibly shareholder lawsuits, elsewhere in the world. Murdoch is already facing a major shareholder derivative lawsuit in Delaware over the company's purchase of an entity owed by his daughter Elizabeth and, just last week, and Rebekah Brooks's fate was sealed when News Corp.'s No. 2 shareholder said she had to go.
A shareholder revolt at News Corporation is not beyond the realm of possibility, especially as the company's stock continues to fall.