More on ICU Beds in the South
Policy matters.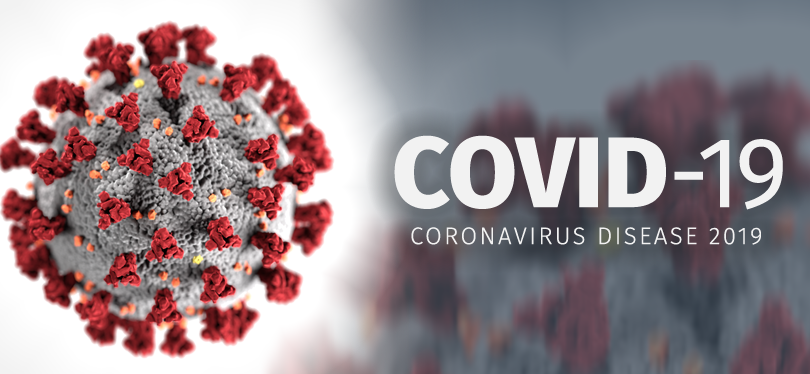 The NYT has some instructive data visualizations of the current surge in the need for ICU beds in the southeastern United States. For example: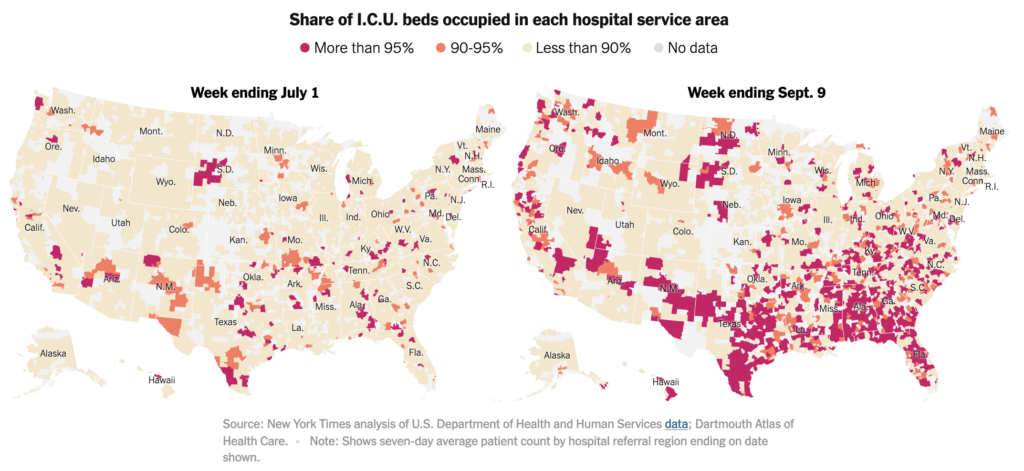 This is the direct result of rhetorical politics and policy choices made. It is not a coincidence that the parts of the map that are covered in red are mostly in states with a combination of low vaccination rates and some combination of patchwork mitigation rules and/or policies that are proactively blocking mitigation practices.
Here's a CDC map of vaccination rates by county (percentage of those fully vaccinated):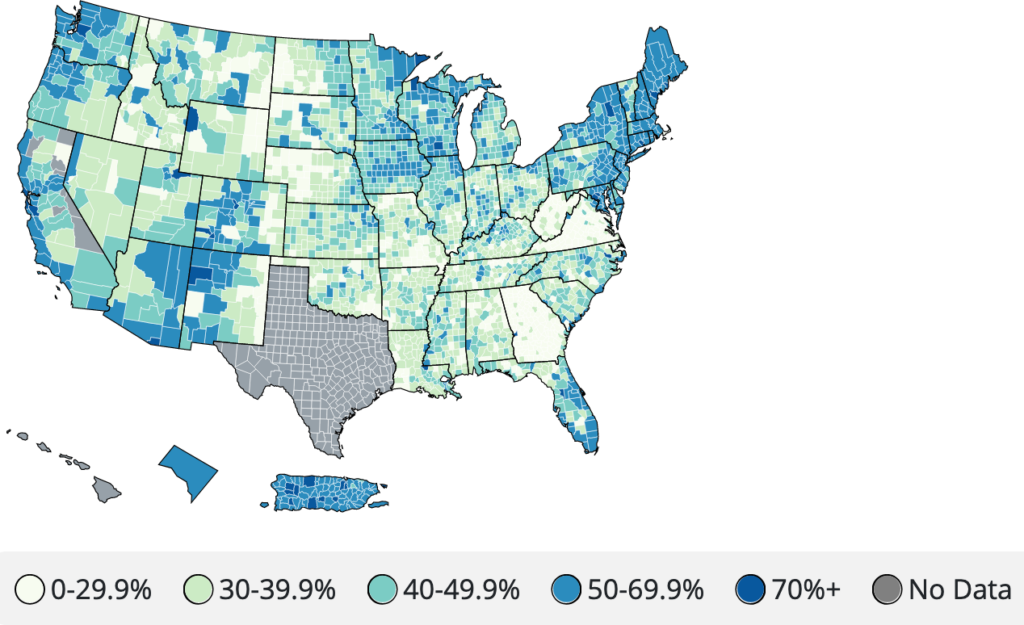 From the NYT piece:
"Our biggest concerns are our low vaccination rates," said Dr. Scott Harris, Alabama's state health officer. "That's the reason we're in the situation that we're in. Virtually all of our deaths are people who are unvaccinated."
Those who want to argue this is somehow just a weather-driven phenomenon need to look a bit more closely at some of those counties across the whole country from both maps. And let's also not forget that as long as large numbers of people are unwilling to get vaccinated and engage in simple mitigation efforts like masking indoors, the disease can continue to live in the population with ease, including infecting some of the vaccinated.