More on NATOME
More on presidential nonsense with a brief diversion into blogging philosophy.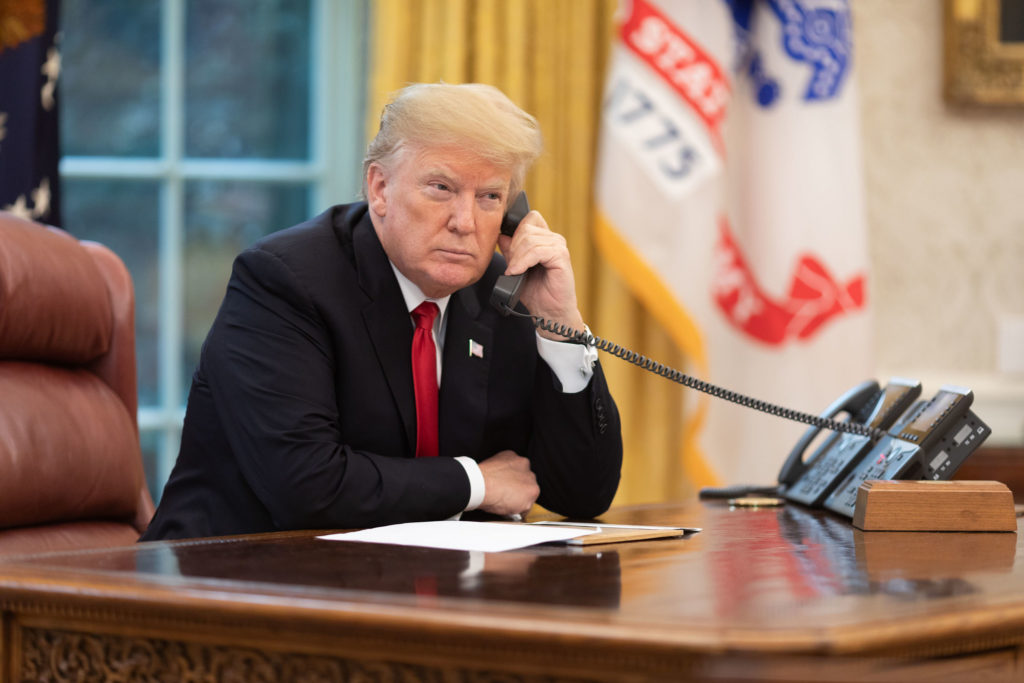 To continue a conversation from my previous post (because, why not?–this is a blog, after all), why write about nonsensical statements like Trump's suggestion of marrying NATO and the Middle East? After all, there are more nonsensical statements in a given day than one could comment on and there are real things happening, right?
One on level the answer to "why?" boils down to this: whatever I blog about is something that I wanted to say at a given moment in time. That is, ultimately, part of the appeal of this medium and it why I will have been at it for what will be 17 years next month. Whenever someone asks why did I write about a certain things (as opposed to something else), I think back to (of all things), the radio serial version of the Hitchhiker's Guide to the Galaxy and a bit of dialog with the old man in the shack who, unbeknownst to him, governs the universe:
ZARNIWOOP: How long have you been ruling the Universe?
MAN: Ah, this is a question about the past is it?
ZARNIWOOP: Yes.
MAN: How can I tell that the past isn't a fiction designed to account for the discrepancy between my immediate physical sensations and my state of mind?
ZARNIWOOP: Do you answer all questions like this?
MAN: I say what it occurs to me to say when I think I hear people say things. More I cannot say.
So, look, I blog what it occurs to me to blog.
And, really, that is a huge appeal: I can write about whatever I want to write about when I am thinking about it (and have the time to do so). Sometimes the topics are theoretical or philosophical and sometimes they are a reaction to the news of the moment. I appreciate the fact that others read this stuff and comment (especially since I am well aware that I could use a copy editor).
At any rate, back to NATOME.
I think this particular bit of nonsense is more noteworthy than other bits because it is so plainly ridiculous and because it impacts policy-making in the moment.
No, there isn't going to be a NATOME. That's not the point. The point is that we were actually on the brink of war with Iran just over a week ago. The reason we aren't at war right now is not because of some great maneuver by the United States. We aren't at war right now because the Iranians purposefully chose not to escalate.
NATOME underscores for anyone who is paying attention that Trump honestly and clearly does not understand some very basic political facts on the ground. He doesn't understand what NATO is, what it does, or why it exists. And, he doesn't understand even rudimentary Middle Eastern politics. Only a fool would suggest anything like NATOME.
But, I hear many of you shout, we already knew all of this!
Sure. But, of course, it is always useful to have clear, empirical evidence to back one's position. It also provides a somewhat frightening amount of insight into how he thinks (or, more accurately, how shallowly he thinks) about the region.
Again: only a fool would make this kind of suggestion. That means we have a fool making key decisions about US national interests. Not to put too fine of a point on this, but there we are. But, as per the previous paragraph, this is clear proof of his foolishness and not the result of partisan or policy differences.
I also think that it is the kind of statement that has the potential to make some supporters pause. It has to affect the thought processes of some of the more serious members of the Republican caucus in the Senate. And, it is the kind of thing that I would like to think would penetrate the minds of educated, marginal supporters who are continually talking themselves into the notion that putting up with Trump's nonsense is worth the trade-offs for judges or tax cuts or whatever.
Do I expect a lot of minds to change over this? No. Maybe none, but it is another chip away at the notion that he is just a regular politician who happens to use some weird syntax.
Indeed, it seems to me that if critics of Trump are willing to throw a bunch of his words into a "that's just nonsense, pay it no attention" pile, then those critics are empowering the marginal supporters to do the same thing. If it really is just nonsense, then it doesn't matter, right?
But, I would argue that it matters tremendously that the President of the United States thinks that it might be possible to outsource the problems of the Middle East to NATO (as if, by the way, that would extricate the US from the situation, which it wouldn't). It matters greatly that POTUS does not understand what NATO "expansion" means or that it might in some way be possible to expand it into the Middle East.
It really is tantamount to him saying things like his Middle East policy going forward will be to expand the Super Soldier Program and then deploy the Terminators. It is fantasy.
Having a president who talks is fantastical terms about an area of the world where he almost started a war is a newsworthy. It actually deserves more attention than it has received, not dismissal into the Nonsense Pile.
Treating it like just some nonsense like covfefe or hamberders is to give the most powerful man in the world a pass in a way that gives supporters a way to keep deluding themselves that the man in the White House is really just another politician and that the judges are worth it.
Early on in this administration some critics warned of the normalization of this presidency. It is actually amazing the degree to which we have normalized and accepted, because of the deluge, a huge amount of foolish nonsense.