More Stupid Poll Tricks
Corrupt and crazy versus old and confused.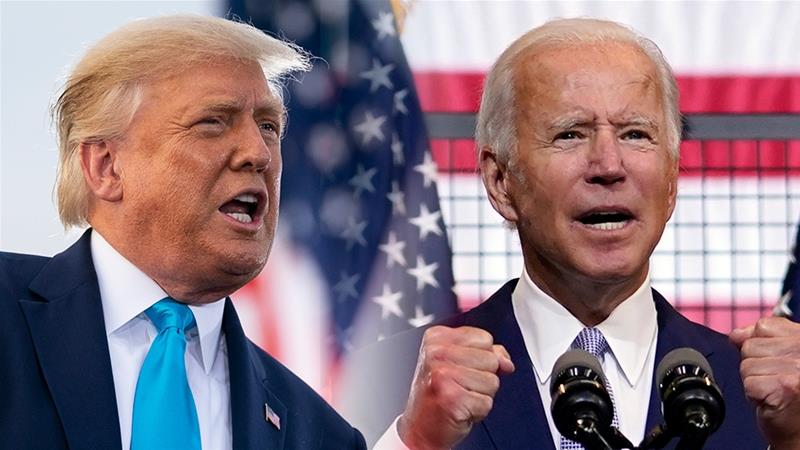 AP ("Biden is 'old,' Trump is 'corrupt': AP-NORC poll has ominous signs for both in possible 2024 rematch"):
President Joe Biden is "old" and "confused," and former President Donald Trump is "corrupt" and "dishonest." Those are among the top terms Americans use when they're asked to describe the Democrat in the White House and the Republican best positioned to face him in next year's election.

Unflattering portraits of Biden and Trump emerge clearly in a new poll by The Associated Press-NORC Center for Public Affairs Research, which asked an open-ended question about what comes to mind when people think of them.

For Biden, the largest share of U.S. adults — including both Democrats and Republicans — mentioned his age. At 80, Biden is just three years older than Trump, but many Americans expressed real concerns about his ability to continue as president.

Trump, meanwhile, has been indicted in four cases featuring 91 total criminal counts and elicits words such as "corrupt" and "crooked" (named by 15%), along with "bad" and other generally negative comments (11%). Not far behind are words like "liar" and "dishonest" (8%). Another 8% offered generally positive comments like "good," though.

A deeper look doesn't improve things much for Biden or Trump. And while many of the criticisms reflect a familiar partisan divide, the poll shows neither man is immune to criticism from within his own party.

[…]

Fully 26% of respondents use words like "old" or "outdated" to describe Biden, and another 15% mention things like "slow" and "confused."

Another 10% give generally negative comments about the president, and 6% use words like "corrupt" and "crooked." Just 6% offer words like "president" and "leader," and 5% use those like "strong" and "capable" — the top positive comments made about Biden.

Biden's age was referenced frequently even among Democrats, 28% of whom mention it — a significantly higher percentage than those who point to the presidency or leadership (11%) or strength and capability (11%).

Trump's negative comments center not on age but on his moral standing and conduct, along with things like "loudmouth" and "angry" (6%), "crazy" and "dangerous" (6%) and "narcissist" (6%). Some 5% use words like "strong" and "capable."
Aside from the point I made yesterday morning about these sort of surveys—that they really offer no meaningful insights, since both of these men are incredibly likely to be their party's nominee and thus present the public with a binary choice—this one is especially frustrating in its equivalency.
"You're corrupt, crooked, crazy, dangerous, and a narcissist!"
"Yeah, well, you're old!"
Sick burn, bro.