More Troubling Economic Signs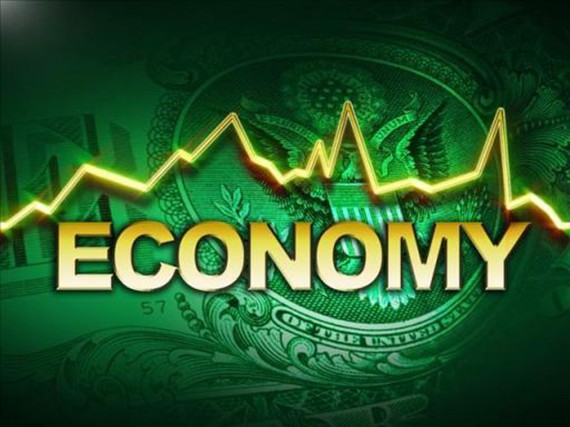 Lost amid the news coverage of the Supreme Court was another round of troubling economic statistics from the government:
U.S. consumer spending and export growth were not as robust as previously believed in the first quarter, suggesting less momentum in the economy.

The Commerce Department confirmed on Thursday that the economy grew at a 1.9 percent annual pace in the January-March period, but the mix of growth was not encouraging for the current quarter.

A separate report showed the number of Americans filing new claims for jobless benefits fell last week, but remained too high, indicating the job market was struggling to gain traction.

(…)

Consumer spending, which accounts for about 70 percent of U.S. economic activity, increased at a 2.5 percent rate in first quarter, rather than the previously reported 2.7 percent pace.

There are signs that consumer spending slowed in the second quarter, with retail sales falling in April and May.

Exports grew at a 4.2 percent rate instead of 7.2 percent. The loss of momentum in both consumers pending and exports bodes ill for second-quarter growth.

Second-quarter growth is forecast around 2 percent, but with global demand cooling amid Europe's debt woes and an uncertain fiscal policy path at home forcing households to be cautious, even that estimate might be too optimistic.

Business inventories increased $54.4 billion, instead of $57.7 billion, adding only 0.10 percentage point to GDP growth compared with 0.21 percentage point in the previous estimate.

Excluding inventories, the economy grew at a revised 1.8 percent rate in the first quarter, rather than 1.7 percent and up from 1.1 percent in the fourth quarter.

The careful of management of inventories could be a boost to second-quarter growth, but if domestic demand weakens further, businesses might be forced to scale back on restocking.

That is a likely prospect as the labor market struggles to find momentum.

Initial claims for state unemployment benefits fell 6,000 to a seasonally adjusted 386,000, the Labor Department said. The four-week moving average for new claims, considered a better measure of labor market trends, slipped 750 to 386,750.
All of this is pointing to signs that the Second Quarter is likely to be just as weak as the first, which raises interesting questions for job growth and the election. This is hardly the kind of news an incumbent President wants to receive only five months away from Election Day.