Most College Graduates Have Jobs Unrelated To Their Major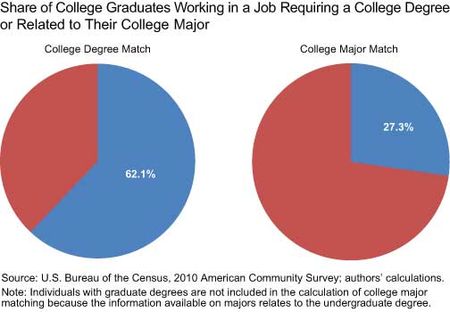 Ezra Klein links to a New York Federal Reserve Bank study that shows that few college graduates are working in a field related to their major:
Here's some interesting new data from the Federal Reserve Bank of New York. The vast majority of college grads work in jobs unrelated to their major:

In 2010, only 62.1 percent of U.S. college graduates had a job that even required a college degree. And just 27.3 percent of college grads had a job that was related to their major at all.
On some level, this isn't entirely surprising. Large numbers of people graduate with degrees in Communications and Political Science and, if they're not moving on to graduate school, it's unlikely you'll find most of them working in the communications or political fields.