Most of West Africa Now Qualifies for Combat Pay
Service members deployed to Algeria, Burundi, Cameroon, Chad, Congo, Djibouti, Egypt, Eritrea, Ethiopia, Kenya, Libya, Mali, Niger, Somalia, Sudan, South Sudan, Tunisia, and Uganda qualify.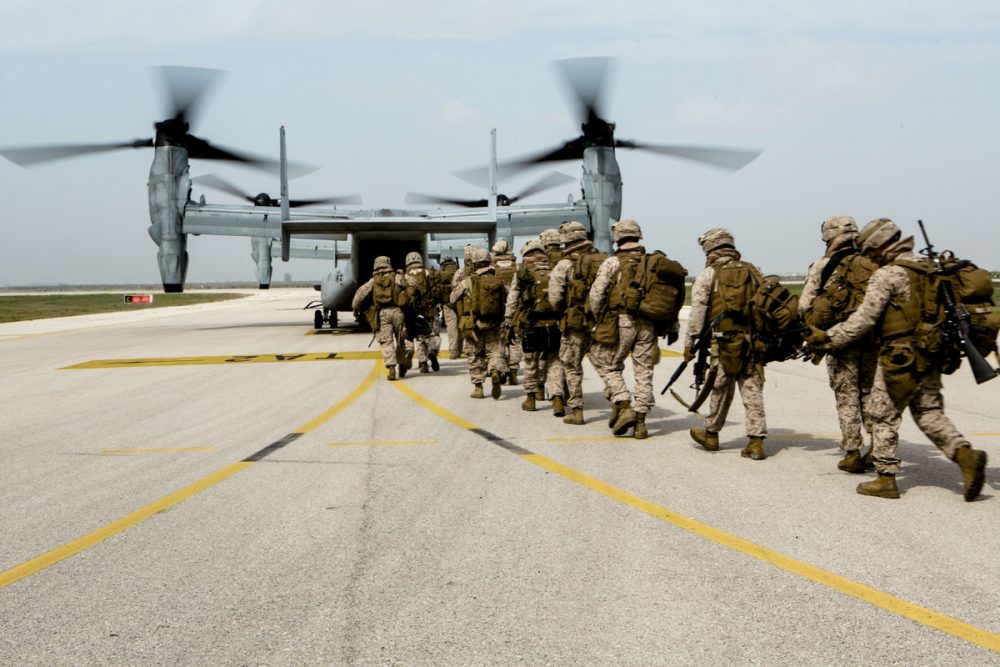 Some news I missed last week from WaPo ("Pentagon adds Niger, Mali and parts of Cameroon to areas where U.S. troops receive imminent danger pay"):
The Pentagon has added Niger, Mali and parts of northern Cameroon to the list of areas where U.S. troops receive imminent danger pay while deployed, a move that reflects the evolving dangers in West Africa and follows the deaths of four U.S. soldiers in Niger last year.

[…]

The pay — $225 per month deployed, or $7.50 per day for partial months — was approved as Defense Secretary Jim Mattis reviews final drafts of an investigation of the Oct. 4 ambush in Niger. The final report is expected to be released this month, detailing what went wrong and recommendations for change.

[…]

The issue of danger pay has been scrutinized in the aftermath of the ambush, in which a force of about 50 armed militants attacked a unit of 11 American and about 30 Nigerien soldiers. U.S. troops deployed in Algeria, Burundi, Chad, Congo, Djibouti, Egypt, Eritrea, Ethiopia, Kenya, Libya, Somalia, Sudan, South Sudan, Tunisia and Uganda already qualified, according to Pentagon pay guidelines.

Troops in Niger, Mali and northern Cameroon previously qualified for $150 in "hazardous duty location pay." That incentive for U.S. troops was reduced to $100 with the approval of imminent danger pay to meet a Pentagon cap on the incentives when combined.

The issue came up at a House Armed Services Committee hearing on Tuesday, with Rep. Joe Courtney (D-Conn.) asking why Niger and other countries in the area did not qualify while other nations like Algeria and Egypt did. Marine Gen. Thomas D. Waldhauser, the chief of U.S. Africa Command, said a packet submitted to the Pentagon several months ago was still awaiting approval.

Waldhauser was not aware at the time that imminent danger pay for Niger already had been approved, the New York Times first reported Wednesday. A Pentagon spokeswoman, Air Force Maj. Sheryl Klinkel, said the approval was backdated to June 7, before the Niger ambush, because that is when Africa Command initially requested it.

The countries were added to the list as West Africa grapples with militants who have re-branded themselves as Islamic State-West Africa. Al-Qaeda in the Islamic Maghreb (AQIM) also has had a presence in nations including Mali, Niger, Nigeria and Mauritania. Waldhauser said that AQIM groups have consolidated into a group with a new name, Jama'a Nusrat ul-Islam wa al-Muslimin (JNIM), and move freely around northern Mali.
In increasing order of importance:
This was obviously the right call; these places are obviously combat zones, so troops risking their lives there should be duly compensated.
Our military pay structure is incredibly skewed. During the Global War on Terror, we raised base pay—which is permanent and is the basis for determining retirement pensions—at rates well above inflation to entice people to join and remain in the service. We should instead have relied on bonuses and, especially, vastly increased the amount we pay for deployment to combat zones. $225 a month is absurdly low. (There are other benefits, such as exemption of salary up to a certain amount from taxes while deployed; still, it's not enough.)
There's something wrong with a system where, not only does the informed public not know where their military is in harm's way but even the combatant commanders and the Pentagon bureaucracy can't keep track.