Mother Charged For Leaving 11 Year Old In A Car: Protecting Children, Or Paranoia?
To some extent, we seem to be becoming overprotective.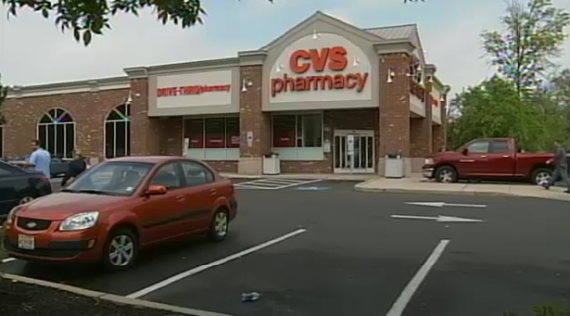 A mother in Connecticut is charged with leaving her 11 year-old daughter in her car on a hot day:
BRISTOL, CT (WFSB) - A Bristol mother was charged with leaving her 11-year-old child alone in a vehicle that was not running, and had the windows up, police said.

Officers were sent to 60 Middle Street on Tuesday where they said Christina Williams, 30, allegedly left her 11-year-old child inside a vehicle.

Police said the interior temperature of the car was about 85 degrees at the time they got to the scene.

When officers opened the car doors, they said the child was responsive and not in distress, and that the car was not "excessively hot."

Police said the child requested to stay inside of the car while her mother went inside a store, and Williams was located in the store and said the same thing.
The law that this woman is charged under, like similar laws in other jurisdiction, was obviously intended as a response to the seeming rash of young children, typically two years old or younger, who have died after being left in a hot car for a long period of time. As hard as it may seem to believe, in most cases these things happen not due to malevolence but due to extreme forgetfulness. An example of this can be seen in this piece by The Washington Post's Gene Weingarten, for which he won a Pulitzer Prize. That's not to say that malevolence doesn't play a role, of course. The case currently pending in Atlanta involving a man named Justin Ross Harris and the death of his 22 month-old son Cooper seems to have all the markings of a case where something other than forgetfulness is responsible for the fact that a young boy died after spending  nine hours in a car seat in his father's SUV on a broiling hot day in Georgia. It was in the wake of what seemed like an uptick in these reports about young children being left in hot cars that laws like the one at issue in this case were passed.
It strikes me, though, that there is a huge difference between the typical "child locked in hot car" case and what happened here. For one thing, quite obviously, the child at issue is far older than an infant. Theoretically, if she became uncomfortable she could get out of the car or open a window. That is far different from an infant or toddler in a car seat or a child who may be physically unable to get out of the car on their own, but that does not appear to be the case in this situation. In an extreme case, if she couldn't get out of the car she could bang on a window until someone came to her aid. The giveaway, though, is the fact that the child wanted to stay in the car. Now, obviously 11 year-olds don't always make the best choices but they're not completely unable to take care of themselves alone for a short period of time either. Perhaps the statute in question is worded in such a way that the police had no choice but to charge the mother once they were brought to the scene, but the rather obvious differences between very young children and one just a few years short of being a teenager are so obvious that the law ought to recognize those differences to avoid stupidity like this.
Stories like this bring to mind just how much things have changed since I was a kid. When I was eleven, I regularly waited in the car while my Mom went into a store for a short shopping trip. Most of the time, it was far more interesting than walking around some boring store, although I'm sure the current generation of kids would wonder what you'd do with yourself in the car if you didn't have a iPod, smartphone, or some such other electronic device. I regularly rode a bicycle without a helmet, would spend the better part of a summer day away from home going from one friend's house to another as we kept ourselves busy during the day, and (shocking) even rode in the car without a seat belt on sometimes. Several years a go when I went to a Babies r Us to shop for friends who had just had a child, my reaction at seeing all the different varieties of "safety" items was "Wow, my parents must have really hated me." I was kidding, obviously, but it came to mind when I read the linked story, which epitomizes the ways in which things people took as a matter of course just a couple decades ago are, now, seen as exceedingly dangerous. In some respects, much of it seems to be quite silly.
Note: The photo accompanying this post has been changed, as the original was inadvertently misleading.