My Two Cents on a 1/6 Commission
We need what we aren't going to get.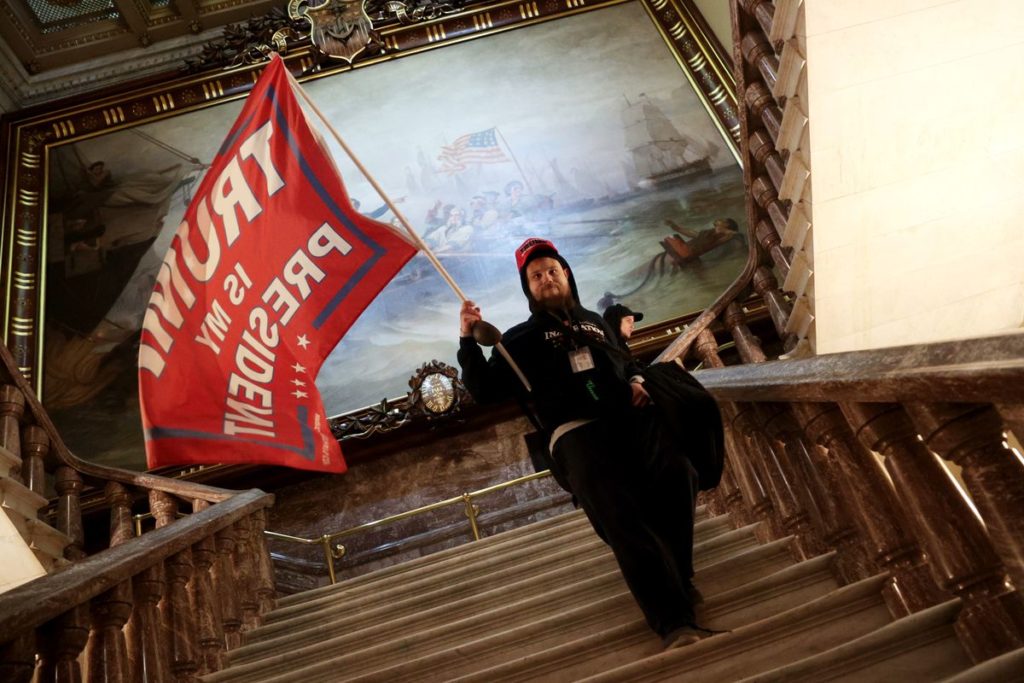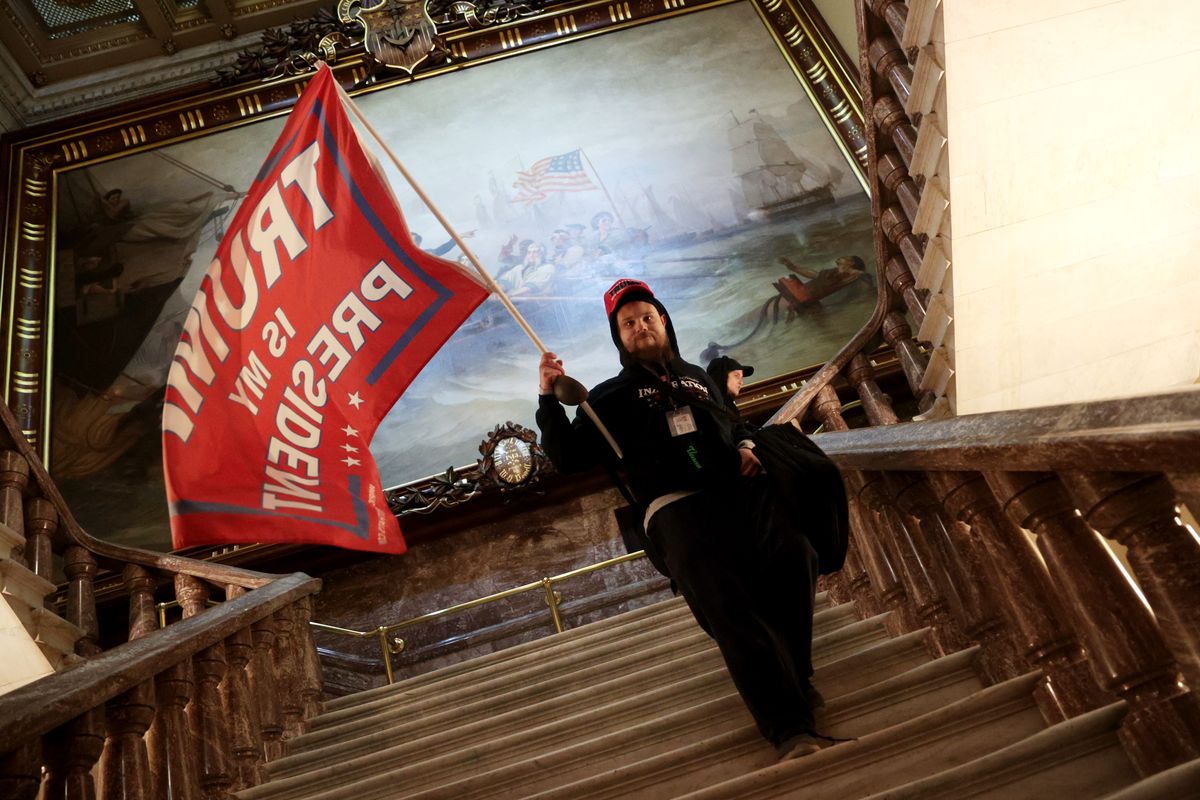 Not surprisingly, I have thoughts on a 1/6 commission and so let me follow on from James Joyner's post this morning. I will say this: James is correct that the stated goal, a "bipartisan, 9/11-style commission," is an impossibility. By this, I mean that that formulation assumes a commission somewhat above daily politics that would be treated equally by both parties and their adherents. The nature of 1/6 makes that impossible, even if the Democrats do away with the filibuster to move forward. He is also correct that both sides (dare I use that formulation) are voting with partisan intent. There is no way that Dems voting for this don't know that it is to their electoral advantage to have a "bipartisan, 9/11-style commission" and Reps, well they full well know talking about this is not to their advantage in the least.
Now, I also think that most/all Dems also want a commission because we (as in the country) need one (the same reason a handful of Rs crossed over). I also think that all Reps voting against it are doing do to save their own partisan skins and are not taking the country's interest into consideration. That may sound harsh to some, but show me evidence otherwise if your ire is raised by my statement. I am ever persuadable, but only with evidence.
At the end of the day, such a commission is never going to be treated as bipartisan by most Republicans, should it even come to exist (although I do think it would be better to play that game than the route we are likely going to take which is some kind of investigation that can be tagged as partisan).
So, let's be serious about exactly what such a commission will produce. It will not produce a report that everyone is going to accept. (Although to be clear, I am not saying that that matters–whatever such a mythical commission would produce would be superior to whatever we are going to get). It is not going to produce something like the Warren Report or the 9/11 commission's report that is largely accepted as a serious set of conclusions to accepted in some consensus fashion.
Let's stop making the 9/11 comparison. It simply isn't apt. There is joke based on an old horror movie that "the call is coming from inside the house" and that is what we saw on 1/6 (but you should capitalize the "h" in House). The Republican Party is complicit in the 1/6 attacks and they know it and they don't want to talk about it (would you?).
Look, the reality is that the US Capitol was attacked with, at a minimum, the tacit approval of the President of the United States, the Republican Donald Trump who is still the nominal head of the party. Further, even after the building was assaulted, 147 members of the Republican Party voted to not accept the results of some state's electoral votes. That vote was a brazen rejection of democracy that was in perfect thematic concert with the insurrectionists. They did so because they thought it was to their electoral advantage–and that was in the context of the insurrection just having happened! As time passes it has become even clearer to them (and many other co-partisans) that ignoring 1/6 is to their advantage.
Mitch McConnell, to his short-lived credit, gave a speech on the floor of the Senate not long before the assault and stated, as it pertained to voting not to certify the election:
It would be unfair and wrong to disenfranchise American voters and overrule the courts and the states on this thin basis.

And I will not pretend such a vote would be a harmless protest gesture while relying on others to do the right thing.

I will vote to respect the people's decision and defend our system of government as we know it.
And yes, I understand that he helped give oxygen to Trump and his allies' efforts in a cynical way between Election Dy and 1.6. And yes, I fully understand that speech was an attempt to distance himself, and the GOP, from Trump going forward.
Now he realizes he can't do that, so we are getting this lame position from the Minority Leader:
At the heart of this recommendation by the Democrats is that they would like to continue to debate things that occurred in the past. They'd like to continue to litigate the former president into the future.
On the on hand this is true: there is a desire to debate the past.
On the other, this is what those in the wrong often assert: that we should move beyond the past because they know that in said past is where their malfeasance dwells.
Seriously: by this kind of logic we could never have trials because they are, by definition, focused on the past.
McConnell wants to act like some weird Doctor Who alien who only exists in the present and cannot see its own past.
It is clear that he has no principled position on this issue save whatever he thinks is best for his party at the ballot box. As such, Senator Murkowski (R-AK) is correct when she asks "Is that really what this is about, one election cycle after another?" Yes, it is (and is always part of the equation, and also why a 2-year cycle is a bad idea).
Both parties understand the electoral implications of the situation. The Democrats simply have the advantage of having their electoral needs align with the country's overall needs–and that is the goal of representative democracy. The problem is: the current rules of the Senate preclude the Democrats from doing so in the now (although, it is worth noting that it is ultimately division within their own caucus that is stopping them). Worse, however, the various flaws in our system, which I will not list now, give the Reps advantages going into the 2022 mid-terms that they are not willing to risk by having an open inquiry into 1/6 that can be called "bipartisan."
Look, it seems to manifestly obvious to me that a physical attack on the US Capitol requires a serious inquiry. We, as a country, need to understand how we got to that point and what roles were played, if any, by persons in power. We also need to simply better understand how to prevent such outcomes in the future.
The best outcome could be: a truly bipartisan commission passed by large numbers of both parties.
The second best would be: the Democrats set aside the filibuster and pass this legislation.
The third best: House and Senate hearings (or a presidential panel).
The worst: nothing.
Let's be clear: a mob overran security at the seat of federal legislative power in an attempt to disrupt the constitutionally mandated process of the formal selection of the chief executive of the United States. If that doesn't deserve a serious inquiry, I am not sure what does. And it is highly problematic, in my view, that a counter-majoritarian body using further counter-majoritarian rules within that chamber, is the roadblock to such an inquiry. What's worse is this is not happening because of some deep principle in the population that needs protecting (like, say, using counter-majoritarian rules to protect a religious or ethnic minorities' rights). No, this is being done to protect the minority political party from having its own guilt exposed as it pertains to an insurrection aimed at the US Capitol.