Nate Silver's Blog Is A Huge Traffic Driver For The New York Times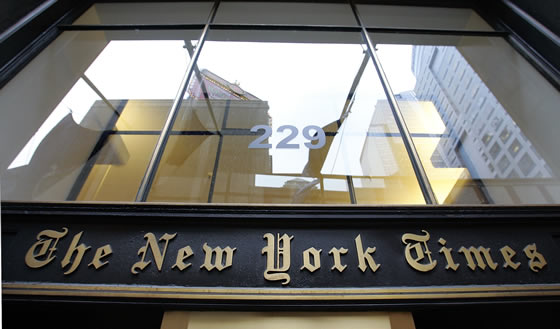 Nate Silver's FiveThirtyEight blog is bringing lots of eyeballs to The New York Times:
The Times does not release traffic figures, but a spokesperson said yesterday that Silver's blog provided a significant—and significantly growing, over the past year—percentage of Times pageviews. This fall, visits to the Times' political coverage (including FiveThirtyEight) have increased, both absolutely and as a percentage of site visits. But FiveThirtyEight's growth is staggering: where earlier this year, somewhere between 10 and 20 percent of politics visits included a stop at FiveThirtyEight, last week that figure was 71 percent.

But Silver's blog has buoyed more than just the politics coverage, becoming a signifiant traffic-driver for the site as a whole. Earlier this year, approximately 1 percent of visits to the New York Times included FiveThirtyEight. Last week, that number was 13 percent. Yesterday, it was 20 percent. That is, one in five visitors to the sixth-most-trafficked U.S. news site took a look at Silver's blog.

According to Alexa, a Web information company, "538" is the eighth-most searched-for term that led visitors to the Times last month. And over the previous month, it grew more than any other referral term; other increasingly relevant terms were "nate silver" and "538.com." Notably, no other Times staffers or brands appear on Alexa's lists of top referral terms or rising referral terms.
Obviously, this is likely due both to interest in the election itself and to the attention that has been drawn over the past several months to Silver and his election forecasts. One would expect that traffic will drop off after the election ends. Nonetheless, I hope he's getting paid well for all this traffic his bringing in for his bosses.