Netflix's Online Business Model: A Mistake, Or The Future Of Entertainment?
Does encouraging binge watching make sense for Netflix?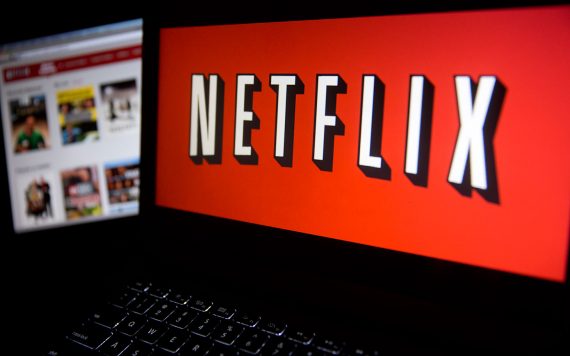 The rise of Netflix as a source not only of movies and television shows that were previously either unavailable or only available on DVD, but also a source of original programming such as House of Cards and Orange Is The New Black has led to the rise of the phenomenon of binge watching. Since Netflix releases new seasons of its original shows all at once, mostly recently the second season of OITNB which was released last week, its possible for a subscriber to watch the show however they wish. You can watch one show at a time at whatever pace you wish, kind of like the way traditional television shows are released, you can watch a few at time, or you can watch them all at once in a sleep-deprived weekend-long marathon. It's the last option which has become the cultural phenomenon, its seems, especially this past February when the second season of House of Cards was released at the start of what was, at least for most people who work in Washington, D.C., a three day weekend.
Obviously, the binge watching option wouldn't be possible if Netflix released new episodes over a longer period, and Jazz Shaw thinks they may be missing out on something by not doing that:
[T]here does seem to be a clear disadvantage, though it may not relate directly to immediate revenue. One of the chief drivers for movies and television programs is word of mouth. You need to generate buzz and get people talking if you want to get large numbers of viewers. It's a commodity that no amount of advertising dollars can match. And the television shows that really generate this buzz do it week after week. One of the first shows that comes to mind currently is Game of Thrones. It's a huge success for HBO, and every Monday morning I wind up talking to people about what happened on this week's episode. Later in the week, speculation often crops up over what will or won't happen next, who will get killed off or how Tyrion is going to get his butt out of a jam this week.

That sort of continual speculation leads to huge in-person and online fan bases spreading the word and attracting new viewers. Fan forums crop up where strangers from around the world can debate, praise or curse the show in posts which go on for hundreds or thousands of comments. And this is precisely what's missing with Orange is the New Black, Lilyhammer and the other shows mentioned above. People binge watch the entire season as fast as they can and then it's done. They may go into the office and chat about it for a few days, but after that, what's left to say? The show is over for at least a long span of months or perhaps permanently.
Matt Lewis had similar thoughts last year when Netflix released the long delayed new season of Arrested Development:
Netflix has decided to release their original series' all-at-once. This encourages binge watching, which I enjoy. But it also serves to undercut the buzz they might otherwise garner as viewers anticipate the release of new episodes each week. As a consequence, their original shows debut to much fanfare, but then fail to sustain the type of ongoing commentary that, say, HBO's Girls, elicits each week.

Had Netflix release the episodes on a weekly basis, reviewers and cultural critics might have held out hope for the show to fix its problems. In this case, that's not an option. The verdict seems to be that the only reason to see this is for the sake of nostalgia.

The new model also creates some challenges for anyone who wants to write about a show. Aside from the problem of spoiling episodes, it's hard to write about any given episodes if you haven't watched all of the episodes (because someone will always point out a plot twist two episodes later that seems to undercut your point). Having not yet watched the entirety of season four, I am entering in dangerous territory with this critique. So if you disagree, let me know (I know you will.)
The best answer to the question of why Netflix follows the "release everything at once" strategy, of course, is that they have made some determination that this is model that best suits their business interests. Unlike traditional television, even pay networks like HBO and Showtime, Netflix doesn't have to worry about a particular shows ratings from week to week. Instead, the numbers that matters most to them is subscribers. The more subscribers they have, the more revenue their bringing in. There are no advertisers to please. There isn't the same kind of competition for nightly viewers that even networks like HBO no doubt pay attention to on a regular basis. Given all of that, there's no reason for Netflix to play the "come back next week" game the way traditional networks do. Instead, one of the benefits that it offers to subscribers is the ability to watch these new series on their own schedule, and it really doesn't matter if that happens all at once or a little bit at a time.
Instead, Netflix, like Amazon Instant Video, is aiming for any entirely different model of "television" — and I'm not even sure that's the right word anymore — viewing where what you watch isn't connected to the time of day, the time of year, or even where you happen to be any any given time of the day. Want to watch a few episodes ofMad Men, or an entire season of The West Wing? No problem, it's right there waiting for you. You can get your Frank Underwood fix all at once, or spread out on a weekly basis if you want. Thanks to Netflix and Amazon, viewers are no longer at the mercy of network schedules, time zones, or remembering to program the DVR. It's possible, as Shaw and Lewis point out, that they are losing out on some of that buzz generation that a weekly series brings, but they've decided that they want to move in a direction that doesn't require that kind of publicity.  It represents a small portion of "television" viewing today, but it's only likely to expand in the future. While we may never actually see the end of the scripted network drama, it seems inevitable that viewing habits are going to change even more than they already have, and the more traditional networks are going to change the way that they present their programming as well. Netflix and Amazon are simply on the leading edge of that new trend.
There is, perhaps, something that we'll be losing with this new type of programming, and Jazz and Matt both hit on it with their discussion about the way in which shows like Game of Thrones generate publicity for the show online on a weekly basis. It used to be the case that television viewing was, in some sense, a communal exercise. Especially in the days before cable became a big thing, most Americans were watching the same things on the same networks at basically the same time. That's the kind of programming model that created mega-hit shows like M*A*S*H, All In The Family, Cheers, and The Cosby Show as well as miniseries like Roots as well as a whole host of national news events from the Kennedy Assassination to 9/11. Those days are gone, though. The M*A*S*H finale in 1982 had 105 million views, for example. The Friendsfinale in 2004 had just under 52.5 million viewers. (Source) More recent finales had even fewer viewers, like The Office's 5.69 million viewers, or How I Met Your Mother's12.69 million viewers. By comparison, Game Of Thrones is averaging  just 6.5 million viewers per episode in its current season.
There was something to be said for the days when we were all watching basically the same things. These were shared cultural experiences that helped define the eras that they were a part of, from I Love Lucy to Ed Sullivan's Toast Of The Town, to Archie Bunker, Hawkeye, and Alex P. Keaton. That's where the water cooler talk that Jazz Shaw refers to comes from. Today, it's a lot harder to have those consersations because we're no longer watching basically the same stuff. That world is gone, though, and there's no bringing it back. We're all watching different things now, and Netflix and Amazon are simply following that trend.