New York City's Police State
The NYPD is wantonly violating the 1st Amendment.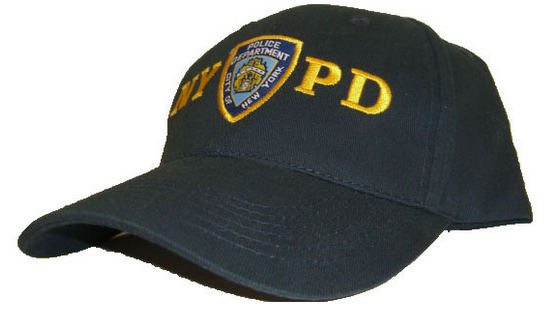 Michael Powell's NYT city section essay "Reporters Meet the Fists of the Law" deserves national attention.
Over several days, New York cops have arrested, punched, whacked, shoved to the ground and tossed a barrier at reporters and photographers.

Reporters with The Associated Press and The Daily News were arrested while taking notes. A radio reporter was arrested as she recorded several blocks from the park.

All of this behavior "allegedly" occurred "on the streets of New York."

[…]

At least since the Republican National Convention of 2004, our police have grown accustomed to forcibly penning, arresting, and sometimes spraying and whacking protesters and reporters. On Monday, The New York Times and 12 other organizations sent a letter of protest to the Police Department. "The police actions of last week," the authors said, "have been more hostile to the press than any other event in recent memory."

Their letter offered five examples. I'll mention one: As the police carried off a young protester whose head was covered in a crown of blood, a photographer stood behind a metal barricade and raised his camera. Two officers ran at him, grabbed the barrier and struck him in the chest, knees and shins. You are not permitted, the police yelled, to photograph on the sidewalk.

[…]

Last week, Mr. Loeser [the NYPD's press secretary] instructed his staff to compare the names of those arrested against the roster of reporters with police press passes. His resulting e-mail suggested Captain Renault discovering gambling in Casablanca.

"Imagine my surprise," he wrote, "when we found that only five of the 26 arrested reporters actually have valid NYPD-issued press credentials."

Here's the rub. A majority of the city's working reporters do not possess police passes. Leonard Levitt is a veteran reporter who writes the prodigiously well-sourced NYPD Confidential. "The police want to accredit as few reporters as possible, and they make it exceedingly hard for nonmainstream reporters to get press passes," he said.

Mr. Levitt has tried to renew his pass for a year. "Needless to say," he noted, "they are resisting."

There is another problem: a police pass has become a ticket for a quick removal. My Times colleague Colin Moynihan stood on that darkened square last Tuesday morning when a police spokesman shouted, "Who has press credentials?"

Many reporters and photographers dutifully raised their hands. With that, the police removed the "credentialed" reporters, under threat of arrest, to a press pen, out of sight of the square. Only shouts and yells could be heard.
This is a gross and consistent pattern of violating the most fundamental protections of our society from its founding. Rather clearly, the city government is not interested in dealing with it. This is, therefore, a matter for the US Department of Justice.