New York State Senate Passes Same-Sex Marriage Law
A victory for marriage equality in the Empire State.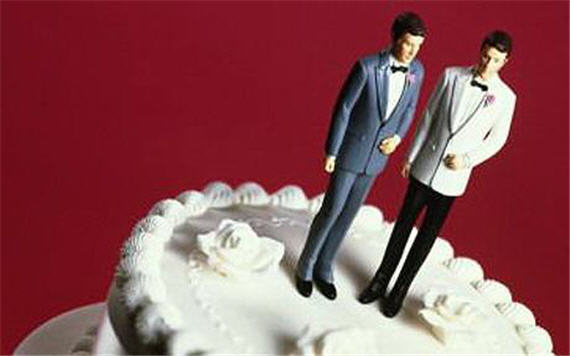 After a two-week long fight that centered mostly around assuring legislative protections for religious organizations, the New York State Senate gave final approval to a law legalizing same-sex marriages:
ALBANY — Lawmakers voted late Friday to legalize same-sex marriage, making New York the largest state where gay and lesbian couples will be able to wed, and giving the national gay-rights movement new momentum from the state where it was born.

The same-sex marriage bill was approved on a 33-to-29 vote, as 4 Republican state senators joined 29 Democrats in voting for the bill. The Senate galleries were so packed with supporters and opponents that the fire marshals closed them off. And along the Great Western Staircase, outside the Senate chamber, about 100 demonstrators chanted and waved placards throughout the night — separated by a generation, a phalanx of state troopers and 10 feet of red marble.

"Support traditional marriage," read signs held by opponents. "Love is love, Vote Yes," declared those in the hands of the far more youthful group of people who supported it.

Senate approval was the final hurdle for the same-sex marriage legislation, which is strongly supported by Gov. Andrew M. Cuomo and was approved last week by the Assembly. Mr. Cuomo is expected to sign the measure soon, and the law will go into effect 30 days later, meaning that same-sex couples could begin marrying in New York by midsummer.

Passage of same-sex marriage here followed a daunting run of defeats in other states where voters barred same-sex marriage by legislative action, constitutional amendment or referendum. Just five states currently permit same-sex marriage: Connecticut, Iowa, Massachusetts, New Hampshire and Vermont, as well as the District of Columbia.

The approval of same-sex marriage represented a reversal of fortune for gay-rights advocates, who just two years ago suffered a humiliating, and unexpected, defeat when a same-sex marriage bill was easily defeated in the Senate, which was then controlled by Democrats. This year, with the Senate controlled by Republicans, the odds against passage of same-sex marriage appeared long.

But the unexpected victory had an unlikely champion: Mr. Cuomo, a Democrat who pledged last year to support same-sex marriage but whose early months in office were dominated by intense battles with lawmakers and some labor unions over spending cuts.

Mr. Cuomo made same-sex marriage one of his top priorities for the year and deployed his top aide to coordinate the efforts of a half-dozen local gay-rights organizations whose feuding and disorganization had in part been blamed for the 2009 defeat. The new coalition of same-sex marriage supporters also brought in one of Mr. Cuomo's trusted campaign operatives to supervise a $3 million television and radio campaign aimed at persuading a handful of Republican and Democratic senators to drop their opposition and support same-sex marriage.

For Senate Republicans, even bringing the measure to the floor was a freighted decision. Most of the Republicans firmly oppose same-sex marriage on moral grounds, and many of them also had political concerns, fearing that allowing same-sex marriage to pass on their watch would embitter conservative voters and cost the Republican Party its one-seat majority in the Senate. Leaders of the state's Conservative Party — the support of which many Republican lawmakers depend on to win election — warned that they would oppose in legislative elections next year any Republican senator who voted for same-sex marriage.

But after days of agonized discussion capped by a marathon nine-hour, closed-door debate on Friday, Republicans came to a fateful decision. The full Senate would be allowed to vote on same-sex marriage, the majority leader, Dean G. Skelos, said Friday afternoon, and each member would be left to vote according to his conscience.
Or, as one Republican State Senator who voted in favor of the bill put it in his final speech, "I cannot legally come up with an argument against same-sex marriage."
Passage by the Republican controlled Senate was the final obstacle to legalization of same-sex marriage.
New York is the largest state to ever pass legislative approval of same-sex marriage, a fact which in and of itself is important. Additionally important is the fact that New York marriage laws do not require residence for a marriage license. Meaning that there are likely to be a significant number of gay and lesbian couples coming to the Empire State to get married and returning home with a marriage license. Which makes the injustice of Section Two of the Defense of Marriage Act all the more apparant.
Good for you New York.