Newt Campaign Slogan Open Thread
Gingrich 2012: He will always love America. Unless it gets cancer.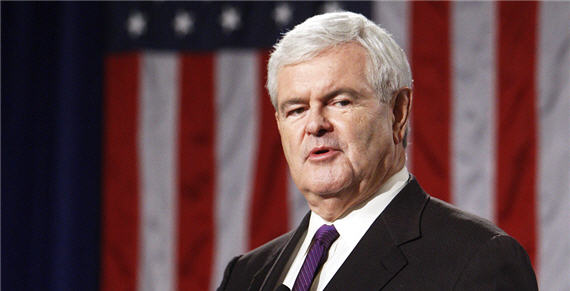 Now that it's a done deal that Newt Gingrich is running for President, the question arises: what will his campaign slogans be? Well, in a time of new media and crowdsourcing, it seems silly for Newt to go the old-fashioned route of having professionals craft them. I say we do the heavy lifting for him! It's the least we can do, right?
So consider this an open thread for developing slogans for Newt Gingrich's campaign.
I'll start:
"Gingrich 2012: He will always love America. Unless it gets cancer."