Next Up: Georgia
The next Trump indictment looks like it is coming this week.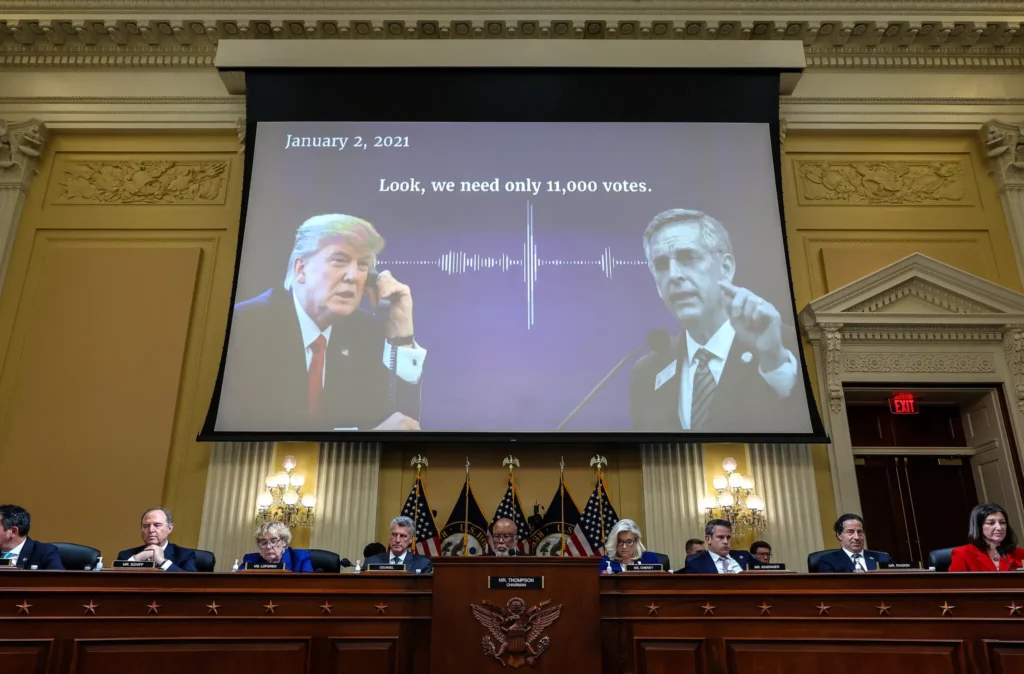 The Atlanta Journal-Constitution reports: Fulton grand jury to hear Trump case early next week.
Fulton County District Attorney Fani Willis will begin presenting her 2020 elections interference case against former President Donald Trump and his allies to a grand jury early next week.

The timeline came into sharper focus on Saturday, when former Georgia Lt. Gov. Geoff Duncan and independent journalist George Chidi separately confirmed that they received notifications they will testify on Tuesday.

[…]

Willis has long been eyeing racketeering charges against Trump and many of his allies for their efforts to overturn Georgia's election results between Nov. 2020 and Jan. 2021. Past racketeering cases Willis has prosecuted have taken roughly two days to present to grand juries.

[…]

Incidents that could end up the subject of indictments include: phone calls Trump placed to Raffensperger and other Georgia officials; the sham elector ceremony; Giuliani and others' false testimony about election fraud in Georgia; the harassment of Fulton County poll workers Ruby Freeman and Shaye Moss; and the accessing of sensitive elections data from Coffee County in South Georgia.
CNN has more details on the Coffee County situation here: Exclusive: Georgia prosecutors have messages showing Trump's team is behind voting system breach.
I recommend reading that whole thing, as there is no simple excerpt. The bottom line is that it appears that Willis will be pursuing a case based on a complex set of facts involving many persons. It goes beyond simply the call that Trump made demanding votes be found and includes fake elector activity in Georgia and access to electoral data in Coffee County.