No, Biden Shouldn't Name His Cabinet Now
There's very little upside.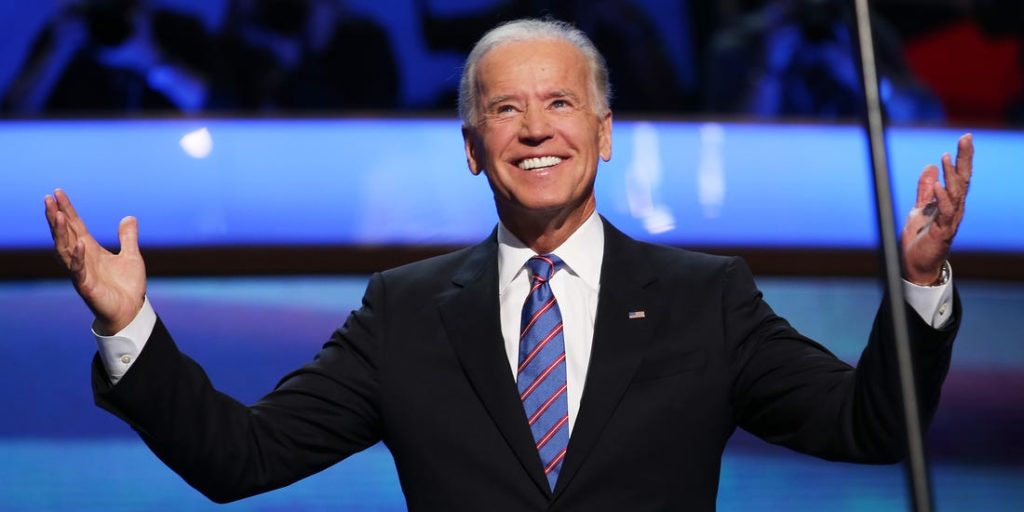 Philadelphia Inquirer columnist Will Bunch argues "Joe Biden needs to say now who'll be in his White House. It's the only way he beats Trump."
Why, pray tell, would that be helpful?
Biden's biggest problem, to be brutally candid, is … Biden. Even though he's made fewer appearances than other 2020 candidates and his speeches are shorter — a mere seven minutes at a recent big St. Louis rally — the ex-veep remains a human gaffe machine. I'm not going to join the loaded and over-wrought speculation on why he says things like anyone who doesn't like him should "vote for the other Biden," or imagines a South Africa arrest that never happened. But Democrats who pretend these gaffes aren't real are about to be buried in an avalanche of videos and memes, both from Team Trump and from Team Putin.
Okay. But announcing a cabinet won't make him less gaffe-prone. And Biden is running against Trump, who isn't exactly known for his lucidity.
The other Biden problem was dramatized by the freak-out over the unsourced Axios story that he might staff his administration with Wall Street hacks: Young voters under 30 simply don't trust him. At the start of 2020, Biden was polling in the low single digits with this youngest cohort; he's improved slightly during his recent comeback, but Sanders' huge lead with that generation speaks to concern that Biden is a status-quo candidate on pressing issues such as climate change and student debt. In 2016, enough young voters defected to the Green Party's Jill Stein to, arguably, tip the Electoral College to Trump.
Okay. But, um, Biden actually is a status-quo candidate on climate change and student debt. Or, at least, no more progressive on those issues than Hillary Clinton was in 2016. How does announcing a cabinet fix that?
Bunch suggests that Biden select a woman, preferably Kamala Harris, as his running mate for all the usual reasons. Fine.
But, wait! There's more:
— Climate czar Jay Inslee. During his too-brief and too-ignored bid for the White House, Washington state governor Inslee was a revelation, combining the fervor for clean energy of a 19-year-old Sunrise Movement protester with the get-things-done know-how of the button-down 69-year-old former Congress member that he is. Putting Inslee in charge of climate policy or, perhaps, the U.S. Environmental Protection Agency, would go a long way toward reassuring the youth vote that Biden takes the climate crisis seriously.

— The women who stood up to Trump. The day after Biden wins the Florida primary, imagine him standing on a stage with Sally Yates — the former acting attorney general fired after warning about future felon Michael Flynn — and former Ukraine ambassador Marie Yovanovitch and former top Russia aide Fiona Hill and announcing that all three will have high-level jobs in the Biden administration. These three came to epitomize the patriotic public servant who was steamrolled by Trumpism, and their return would be a powerful statement.

— Commerce Secretary Pete Buttigieg. A cabinet post for the over-performing 38-year-old former South Bend mayor would be one more signpost to see Team Biden as a bridge to the future and not just one rambling old dude, and Commerce would be a good place for the McKinsey (sigh) alum to prove he can bring jobs to the Rust Belt. (And a reminder that Biden was a key ally is the fight for people like Buttigieg to gain the right to get married.) Stacey Abrams and Andrew Gillum — who like Buttigieg have struggled to win statewide in their red states — should also get pre-certified as Cabinet members, if they want those jobs.

— Put progressives over the financial sector and other white-collar crooks. Yates, as noted above, would be a popular and experienced choice for Biden's AG, but if the would-be POTUS 46 is serious about uniting the Democrats in Milwaukee he needs to somehow show he won't pull a Barack Obama and put the wolves of Wall Street in charge of the chicken coop.

Yes, Warren would be a fantastic Treasury secretary — imagine serving consumers and not the bankers — but like most observers I think she'd rather stay in the Senate and carry on the legacy of the man who once filled the same seat from Massachusetts, Ted Kennedy. There's also the complication that the liberal bastions of Massachusetts and Sanders' Vermont both, bizarrely, have GOP governors who would pick their replacements.
The column goes on for a few more paragraphs without offering any more names, so we'll stop there.
I personally like some of these picks and hate some of the others. But announcing them would do nothing to motivate me to vote in November.
I can't imagine the 22-year-old who would otherwise sit out the election but is going to turn out because Inslee is going to be appointed to a job that doesn't exist. Or because Buttigieg is the Commerce Secretary-in-waiting.
I doubt many of them could name the current Commerce Secretary. Or Obama's Commerce Secretary.
Meanwhile, there are rather obvious downsides to naming a cabinet early.
From a coalition-building standpoint, there are more people who want a plum job in a prospective Biden administration than there are vacancies to fill. Right now, Amy Klobuchar might think she's going to be VP. Why tell her otherwise any sooner than necessary?
And, of course, naming a dozen people just gives the opposition a dozen people to attack. Why give the opposition the ammunition?