No, the Army Isn't Refusing to Treat Combat Wounds as Combat Wounds
Fox News' Catherine Herridge is creating a scandal where none exists.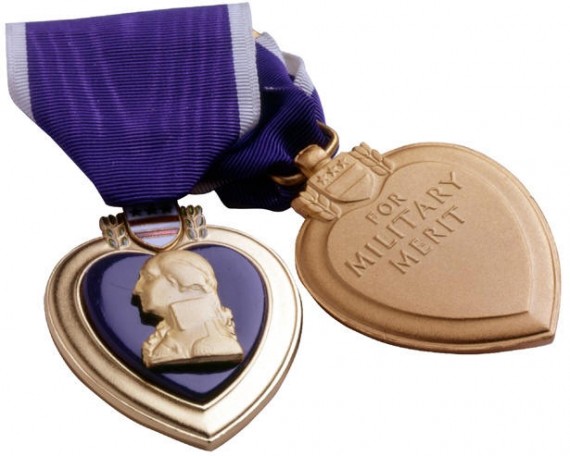 In her report "Fort Hood shooting victim denied benefits, despite Purple Heart decision," Fox News' Catherine Herridge is creating a scandal where none exists.
Fox News has learned as part of its ongoing investigation of the 2009 terrorist attack that the military, at least in one case, is still denying benefits for injuries sustained in the attack.

"I think it's almost unheard of for someone to receive the Purple Heart but not have their injuries deemed combat-related," Shawn Manning, who was seriously injured in the 2009 attack, told Fox News. "I know that was not what Congress intended to have happen, but it is what currently the Army has determined is going to happen."

On Nov. 5, 2009, then-Staff Sgt. Manning was shot six times by Maj. Nidal Hasan. Two bullets are still in his body — one in his leg, the other in his back — and he suffers from PTSD.

The 2015 defense budget — known as the National Defense Authorization Act, or NDAA — included language that meant Fort Hood victims were eligible for the Purple Heart honor because the attack was inspired by a foreign terrorist group, and not workplace violence, as the Defense Department initially labeled it.

Manning submitted new paperwork so the Army would recognize his injuries were sustained in the line of duty. But his appeal was rejected by a physical evaluation board, apparently based on a narrow interpretation of the law.

"Section 571 of the 2015 National Defense Authorization Act addresses both the awarding of the Purple Heart to service members killed or wounded in attacks inspired or motivated by foreign terrorist organizations and the Defense of Freedom Medal for those members and civilians killed or wounded during the Fort Hood attack on 5 November 20009," the April 6 letter states.

"Nowhere in the act, however, does it offer combat benefits for service members permanently disabled in attacks inspired or motivated by foreign terrorist organizations. Although subsequent legislation and guidance may change, currently, the Board has no authority to award V1/V3 (service related) designation to soldiers disabled during the Fort Hood attack. "
My initial response to the report was the intended one: outrage at the thoughtless Army bureaucracy. Despite my continued ambivalence over whether Manning and others wounded by Hasan should have been awarded the Purple Heart, there's zero question in my mind that their injuries are service-connected and that they're entitled to medical care.
Thankfully, contra Herridge's alarmist report, that is not remotely in question. Clicking through the linked memo from the physical evaluation board, all they are finding here is that the award of the Purple Heart doesn't impact their previous finding that Manning does not merit a V1/V3 designation. I have no idea what those designations are, and neither, apparently, do a lot of people as a Google search for the terms return lots of pages of people asking what the terms mean and no answers. The memo refers to Army Regulation 635-40, Physical Evaluation for Retention, Retirement, or Separation, but it doesn't contain any references to V-codes.
Regardless, all the memo in question states is that Congress' declaration that Manning is eligible for a medal awarded for combat-related wounds does not change his disability rating. Offhand, that strikes me as a perfectly sensible finding. Given that there's no question that an active duty soldier shot by another soldier while on duty—or, indeed, while other than absent without leave or otherwise engaged in criminal activity—received his injuries in the line of duty, there's no obvious reason why the Purple Heart changes anything.