No, The Iranian Nuclear Program Deal Isn't Like Munich
The opponents of the temporary deal reached in Geneva have been making some ridiculous historical analogies.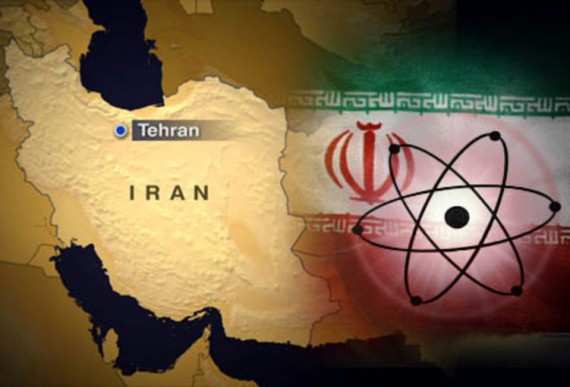 In the three days or so since the world was informed of the temporary deal reached in Geneva regarding Iran's nuclear program, the reactions here in the United States from various political commentators has been about what you'd expect. Conservatives seem to have rejected the deal out of hand, of course, but as I noted on Monday, many Congressional Democrats are also expressing skepticism about the deal and openly talking about using Congressional action to force new sanctions on Iran either at the end of the six month period covered by the deal, or possibly even before it ends. Of all the reactions, though, there have been few more absurd than those that have repeated, seemingly mindlessly, that this temporary deal is an historical twin of the 1938 deal that British Prime Minister Neville Chamberlain reached with Adolf Hitler in Munich that resulted eventually in the Nazi subjugation of Czechoslovakia and, in the end, did little to delay the onset of the Second World War by six months to a year.
Among the first to raise the analogy was The Heritage Foundation's James Jay Carafano in a piece at National Review:
What just went down in Geneva is, in fact, a replay of the greatest diplomatic tragedy of the 20th century.

The Munich deal rested on the ridiculous notion that Hitler could be satiated. The new pact builds on the equally ludicrous idea that Iran would give up the means to build a nuclear weapon that will serve as the tip of its foreign-policy spear.

The saddest part of this negotiated fiasco is that everyone agrees why Iran came to the bargaining table. The sanctions worked; the mullahs had run out of cash, and Tehran determined that the easiest way to get the funds flowing was to get the West to back off.

This is where the realists and the idealists part company. Realists knew that the sanctions were good for only one purpose: to weaken the regime to the point where it would collapse or be overthrown.  They crossed their fingers, hoping that would happen before Tehran got a nuke it could turn on the West. Regime change remains the only realistic option to bombing or bearing the danger of living with a nuclear-armed Iran.

(…)

The cold fact about the Iranian nuclear freeze is this: Any diplomatic deal that is not grounded in shared interests or a common sense of justice will surely fail. There is no evidence Iran shares either with the West. The negotiations with Iran bear too many similarities with the most spectacular failures in diplomatic history to leave any hope for optimism.
Over at The Wall Street Journal, Bret Stephens takes things one step further by arguing that the Geneva deal is actually worse than both Munich and the Paris Peace Accords that ended the Vietnam War:
Britain and France's capitulation to Nazi Germany at Munich has long been a byword for ignominy, moral and diplomatic. Yet neither Neville Chamberlain nor Édouard Daladier had the public support or military wherewithal to stand up to Hitler in September 1938. Britain had just 384,000 men in its regular army; the first Spitfire aircraft only entered RAF service that summer. "Peace for our time" it was not, but at least appeasement bought the West a year to rearm.

The signing of the Paris Peace Accords in January 1973 was a betrayal of an embattled U.S. ally and the abandonment of an effort for which 58,000 American troops gave their lives. Yet it did end America's participation in a peripheral war, which neither Congress nor the public could indefinitely support. "Peace with honor" it was not, as the victims of Cambodia's Killing Fields or Vietnam's re-education camps can attest. But, for American purposes at least, it was peace.

By contrast, the interim nuclear agreement signed in Geneva on Sunday by Iran and the six big powers has many of the flaws of Munich and Paris. But it has none of their redeeming or exculpating aspects.

(…)

What they have in common is that each deal was a betrayal of small countries—Czechoslovakia, South Vietnam, Israel—that had relied on Western security guarantees. Each was a victory for the dictatorships: "No matter the world wants it or not," Iranian President Hasan Rouhani said Sunday, "this path will, God willingly, continue to the peak that has been considered by the martyred nuclear scientists." Each deal increased the contempt of the dictatorships for the democracies: "If ever that silly old man comes interfering here again with his umbrella," Hitler is reported to have said of Chamberlain after Munich, "I'll kick him downstairs and jump on his stomach."

And each deal was a prelude to worse. After Munich came the conquest of Czechoslovakia, the Nazi-Soviet pact and World War II. After Paris came the fall of Saigon and Phnom Penh and the humiliating exit from the embassy rooftop. After Geneva there will come a new, chaotic Mideast reality in which the United States will lose leverage over enemies and friends alike.
Charles Krauthammer has also claimed that the Geneva deal is "worse than Munich" in an appearance yesterday on Fox News Channel, as has Ben Shapiro. at the increasingly shrill and nonsensical Breitbart family of websites.
Much like the arguments that equated the latest hated dictator (or even President of the United States) of the moment to Hitler, Mussolini, Stalin, or Mao, the analogies to Munich are useful to the partisan bombthrowers because they bring up an historical example that pretty much everyone is familiar with. For good or ill, the agreement that Chamberlain reached with Hitler in Munich in 1938, which was originally intended only to address German claims to the Sudetenland, a predominantly ethnic German territory that had been stripped from Germany as part of the Treaty of Versailles, is seen through the lens of history as having been a massive capitulation. Rather than limit himself to recapturing land that Germany arguably had legitimate claims again, Hitler used the agreement to conquer all of the young nation of Czechoslovakia in short order. It was only a relatively short time later, of course, that the Nazi dictator set his sights toward Poland and set in motion events that eventually led to World War II. While some have argued that Chamberlain was acting prudently at the time given that the United Kingdom was hardly in a proper military posture to fight a war against a rearmed Germany, the course of events has led "Munich" to become a synonym for appeasement. Even assuming for the sake of argument that this is a correct historical assessment, though, the idea that what happened this past weekend in Geneva comes even close to being Munich-style appeasement is simply absurd.
As both Daniel Larison and Matt Welch point out, neither Carafno nor Stephens offer up any actual evidence to support their arguments. Instead, what we are faced with is pure rhetoric from two people who, quite clearly, would have opposed any deal on the issue of the Iranian nuclear weapons program that didn't involve complete and immediate capitulation by Tehran while the United States and the West gave up absolutely nothing.  As I explained in my initial reaction to this deal on Sunday morning,though, that simply isn't the way that diplomacy works. Much like any negotiation, whether its the settlement of a lawsuit, complex corporate negotiations, or negotiations on domestic legislation on Capitol Hill, one of the key ideas about any kind of diplomatic negotiation outside of total and abject surrender is that both parties end up getting less than they might have wanted, but more than they would have gotten had they not negotiated in the first place. If you're not willing to accept that simple fact, then you're basically rejecting the entire idea of diplomacy to resolve international disputes.
Of course, the rejection of diplomacy is seemingly exactly the game that many of the conservative critics of the Geneva deal are playing. Many of them, such as formerBush era U.N. Ambassador John Bolton and Israeli Prime Minister Benjamin Netenyahu have been pushing for military action over diplomacy for years now, so it's unlikely that there is any deal, temporary or long term that they could possibly bring themselves to support. To this crowd, there's really only one solution to the "Iran problem," and that would be not just military action against Iran's nuclear program, which according to most estimates would likely only setback the program by two to three years, but wholesale regime change in the Islamic Republic, by military force if necessary. To some extent, then, their opinions about any diplomatic developments regarding Iran probably ought to be rejected entirely out of hand. Unfortunately, though, they and others who have expressed similar sentiments have a tremendous amount of influence not just among conservatives but among many opinion leaders and politicians.
In the end, equating diplomacy to appeasement is an argument that any rational person ought to reject. Furthermore, equating that diplomacy to the appeasement with which Munch has come to be, rightly or wrongly, associated with in historical memory is as much of a phony argument as bringing up Hitler or Nazism in the context of a domestic political argument. Each act of diplomacy, and each agreement that results from diplomatic discussions, ought to be judged on its own merits, and if you do that with respect to the temporary deal reached in Geneva, the idea that it is equal to the act of "appeasement" that Munich has come to be associated with is clearly quite absurd.
Even if you accept the argument that the Munich of reality was as bad as the legend of "Munich" has made it out to be, there's simply no way that the agreement reached in Geneva even comes close to being equal to it. Anyone making such an argument either doesn't know what they're talking about, or is arguing based on a bias that would cause them to reject anything other than abject surrender. In either case, there's no reason to take them seriously.