No, We Can't Withhold Congressional Pay During A Government Shutdown
While it has an admitted populist appeal. the idea of Congressional pay being withheld during a shutdown is a non-starter due to the Constitution.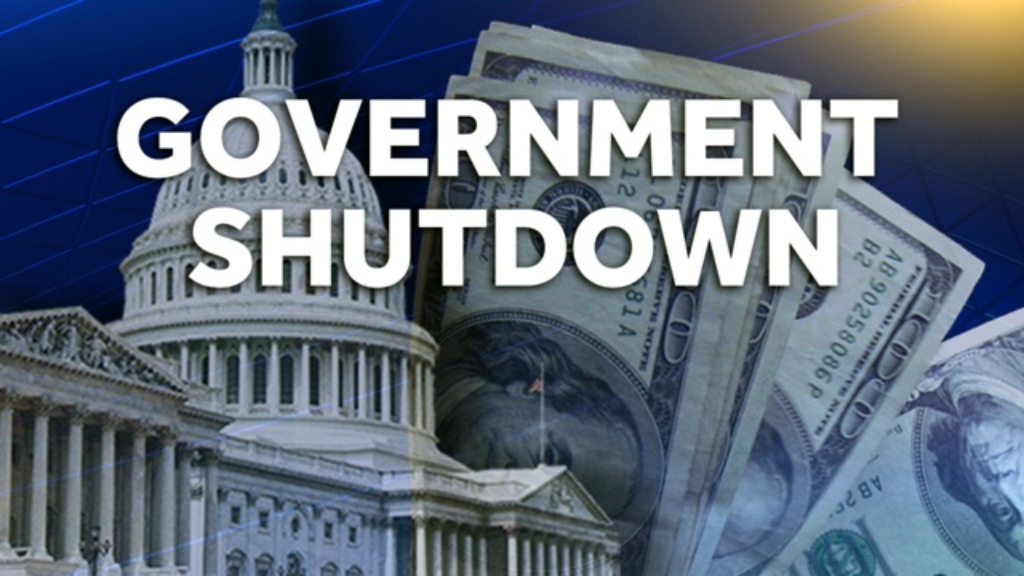 Alexandria Ocasio-Cortez, the upstate Democratic Congresswoman-Elect who shocked the political establishment by defeating long-serving New York Congressman Joe Crowley back in June, argues that Congressional pay should be withheld when there are government shutdowns:
Rep.-elect Alexandria Ocasio-Cortez (D-N.Y.) on Saturday called for congressional salaries to be furloughed during the next government shutdown.

Roughly a quarter of federal agencies closed when Congress failed to meet a midnight funding deadline on Friday. Lawmakers arrived Saturday at the Capitol as congressional negotiators try to find a path forward on a deal to end the funding lapse.

"It's completely unacceptable that members of Congress can force a government shutdown on partisan lines & then have Congressional salaries exempt from that decision," Ocasio-Cortez wrote on Twitter.

"Have some integrity," she added, calling for salaries to be furloughed for the next shutdown.

Salaries for both members of the House and the Senate are written into permanent law, with most members making $174,000 a year.

Government shutdowns only affect agencies and employees that are funded through annual appropriations.

Thousands of federal employees in "nonessential" government functions are told to stay home and may be prohibited from showing up to work.

Congress in the past has acted to pay those employees as part of deals to reopen the government after previous shutdowns.

Federal workers will still be paid for the pay period ending Dec. 22, the White House Office of Management and Budget has said. But if the shutdown extends past Jan. 5, they will miss their next paycheck.
This is, I'll admit, a tempting idea. After all, it's typically the case that these shutdowns are due to the fact that members of the House or Senate are being petulant over minor issues and the idea that they continue to get paid even while the rest of the Federal workforce is either furloughed without pay or, if they are considered an "essential" employee, forced to work without getting paid. Even if it's just a symbolic matter, the prospect that members of the House and Senate could be forced to go without pay in the same manner as other workers seems as though it's only fair given the fact that they actually have the power to do something about the shutdown while Federal workers are largely at the mercy of the negotiators on Capitol Hill and the White House, who are basically just posturing at this point.
Unfortunately, though, it turns out that this isn't possible:
A federal government shutdown means that thousands of government employees — from Washington bureaucrats to park rangers — go without paychecks until the standoff in Washington resolves.

But there are 535 federal employees who still get paid: members of Congress.

Unlike other federal employees, senators and House members continue to get paid through a government shutdown. That's because their salaries are literally written into the Constitution. Article 1, Section 6 specifies, "The Senators and Representatives shall receive a Compensation for their Services, to be ascertained by Law, and paid out of the Treasury of the United States."

What's more, the 27th Amendment actually prevents Congress from changing its own salaries between elections. It states that "No law varying the compensation for the services of the Senators and Representatives shall take effect, until an election of Representatives shall have intervened."
The wording of the 27th Amendment is pretty simple, but it's meaning is exceedingly clear:
No law, varying the compensation for the services of the Senators and Representatives, shall take effect, until an election of Representatives shall have intervened.
What this means in combination with the aforementioned provision of Article I is that, absent a law that says otherwise (and there is none), Congress will continue to get paid during a shutdown and that a law that attempted to restrict Congressional pay during a shutdown would not take effect until the next Congress takes office in January 2019. As a matter of policy, I'm not sure that such a law really matters one way or another given that the amount of money that pays Members is a relatively partial portion of the Federal Budget as a whole, but the symbolism of such a law, and the act that Congress is continuing to get paid now, is rather apparent. That's why you see some Congressman and Senators over the past several days who have announced that they would donate their salary during a shutdown to charity, or ask that the monies be withheld during the time that the government is shut down.
There's an obvious populist argument here, but it can easily be a distraction. We're not in the situation that we're in because the Constitution prevents Congressional salaries being withheld during a shutdown. Indeed, even if the 27th Amendment did not exist, or if there was a law that mandated that Congressional pay is withheld during a shutdown, it's pretty clear that we'd be in this same situation and that the odds of it being resolved quickly would be just as long. We're here because a minority in the House and Senate, working along with the President, have decided to use something that ought to be rather mundane like the budget process as a bludgeon to make ideological points using a strategy that, in the end, cannot possibly succeed and will likely end up damaging their own political party. I sincerely doubt that the prospect of a couple weeks without pay would change their motivations very much.
That being said, some members of Congress have directed that their pay be withheld or donated to charity during the shutdown period:
I cannot take a salary during a government shutdown knowing that so many federal workers in Nevada and across the country will go without pay. I'll be donating my salary to a Nevada charity for every day of the Trump shutdown.

— Senator Cortez Masto (@SenCortezMasto) December 22, 2018
I submitted a letter today requesting that my pay be withheld during this partial government shutdown: pic.twitter.com/9glqRgmlCG

— Rep. Elise Stefanik (@RepStefanik) December 22, 2018
It's also worth noting that this shutdown is unlikely to impact the salaries of Congressional and Senate staffers or the support personnel that work for Congress and must be at work when Congress is in session, or in the case of the Capitol police even when it is out of session, whether they are paid or not. This is because Legislative Branch operations are not impacted by this shutdown since that is one of the Appropriations Bills that Congress passed prior to the end of the Fiscal Year in September. Congressional operations therefore continue as usual.