Nord Stream Pipeline Sabotaged; EU Blames Russia
The CIA warned of his months ago but the Biden administration is being cautious.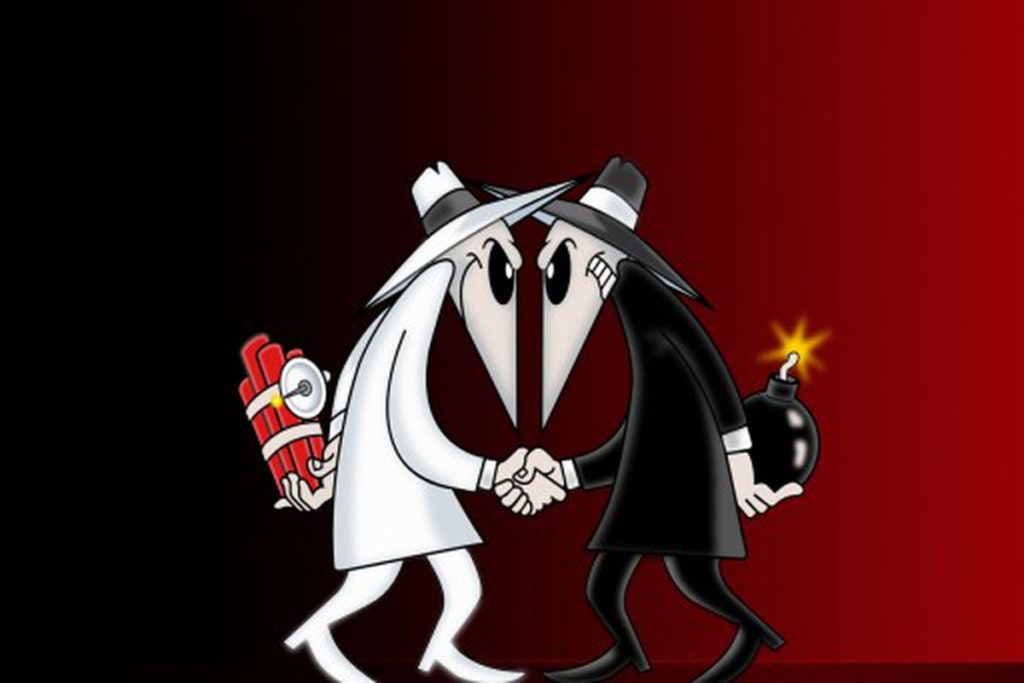 Reuters ("EU vows to protect energy systems after 'sabotage' on Russian gas pipelines"):
Any deliberate disruption to the EU's energy infrastructure would meet a "robust and united response", its top diplomat said, after several states said two Russian pipelines to Europe that have been churning gas into the Baltic had been attacked.

It remained far from clear who might be behind the leaks or any foul play, if proven, on the Nord Stream pipelines that Russia and European partners spent billions of dollars building.

Russia, which slashed gas deliveries to Europe after the West imposed sanctions over Moscow's invasion of Ukraine, has also said sabotage was a possibility and that the leaks undermined the continent's energy security.

The European Union believes sabotage probably caused the leaks detected on Monday in the Nord Stream pipelines, Josep Borrell was reported as saying by German broadcaster ntv, echoing views aired by Germany, Denmark and Sweden on Tuesday. The EU has not named a potential perpetrator of the suspected sabotage or suggested a reason behind it. "Any deliberate disruption of European energy infrastructure is utterly unacceptable and will be met with a robust and united response," Borrell said, according to ntv.

A statement issued by Russia's embassy in Denmark said that any sabotage on Nord Stream's pipelines was an attack on both Russia's and Europe's energy security. "The unsubstantiated accusations and assumptions that are now being made everywhere are intended to create information noise and prevent an objective and impartial investigation," Russia's statement said.

Denmark's defence minister, meanwhile, said on Wednesday there was reason to be concerned about the security situation in the Baltic Sea region following a meeting with NATO General Secretary Jens Stoltenberg in Brussels. "Russia has a significant military presence in the Baltic Sea region and we expect them to continue their sabre-rattling," Morten Bodskov said in a statement.

In a sign of how long it might take to ascertain the full extent of the damage and the cause of the leaks, Bodskov also said it might take a week or perhaps two before the areas around the damaged pipelines were calm enough to be investigated.
WaPo ("European leaders blame Russian 'sabotage' after Nord Stream explosions"):
European leaders said Tuesday they believed dual explosions that damaged pipelines built to carry Russian natural gas to Europe were deliberate, and some officials blamed the Kremlin, suggesting the blasts were intended as a threat to the continent.

The damage did not have an immediate impact on Europe's energy supplies. Russia cut off flows earlier this month, and European countries had scrambled to build up stockpiles and secure alternative energy sources before that.

But the episode is likely to mark a final end to the Nord Stream pipeline projects, a more-than-two-decade effort that deepened Europe's dependence on Russian natural gas — and that many officials now say was a grave strategic mistake.

The pair of explosions Monday produced leaks in all three of the underwater Nord Stream pipelines that connect Russia and Germany, causing massive plumes of gas bubbles to break the surface of the Baltic Sea.

"These are deliberate actions, not an accident," Danish Prime Minister Mette Frederiksen told reporters Tuesday. "The situation is as serious as it gets."

Frederiksen said the explosions, just off the coast of the Danish island of Bornholm, were not "an attack on Denmark," since they took place in international waters. But Danish military leaders on Tuesday dispatched the Absalon, one of their top-of-the-line frigates, along with other patrol ships, to guard the island. Danish Foreign Minister Jeppe Kofod was calling other NATO counterparts to discuss the situation, according to a senior European diplomat who was familiar with the conversations and who, like others, spoke on the condition of anonymity to talk frankly about internal security.

"We do not know the details of what happened yet, but we can clearly see that it is an act of sabotage," Polish Prime Minister Mateusz Morawiecki told reporters Tuesday.

The act "probably marks the next stage in the escalation of this situation in Ukraine," Morawiecki said. He was speaking at a ceremony to open the new Baltic Pipe undersea pipeline that gives Poland and its neighbors access to Norwegian natural gas. The project was intended to reduce dependence on the gas that once flowed from Russia.
NYT ("The C.I.A. had warned European governments of potential attacks on pipelines."):
The C.I.A. issued a vague warning in June to a number of European nations, including Germany, that the two Nord Stream gas pipelines that carry natural gas from Russia could be targeted in forthcoming attacks, three senior officials familiar with the intelligence said on Tuesday.

The warning was not specific, the officials said, and they declined to say whether Russia itself was identified as a possible attacker. American officials said that while it appeared likely that the damage to the pipelines was the result of sabotage, they had reached no conclusion about who might have been responsible. Both pipelines suffered a sudden loss of pressure and released gas into the sea, European officials reported, and the chances that both suffered accidents nearly simultaneously seem low.

The German publication Der Spiegel was the first to report that the U.S. had provided what intelligence officials call "strategic warning" of a possible attack — a warning that came with no specifics about the likely time or place or manner of a potential strike.

The C.I.A. declined to comment on the warning.
Unlike the EU, the US Government is being publicly cautious:
The Biden administration, which in the run-up to the war often accused Russia of planning attacks on Ukraine, was careful on Tuesday not to blame Moscow — or anyone else. At a White House news briefing on Tuesday, Karine Jean-Pierre, the press secretary, said she was not going to "speculate on the cause of this."

"Our partners are investigating this, so we stand ready to provide support to their efforts once they have completed their investigation," she said. Several officials cautioned that because the warning was three months old, it may not be connected to the most recent incidents.

Ms. Jean-Pierre noted that the pipelines were not actively pumping gas into Europe when the pressure loss occurred. The older pipeline, Nord Stream 1, has not moved gas into Europe for weeks, with the Russians claiming they needed to do maintenance and repair work. That was widely seen in Europe as a warning that President Vladimir V. Putin could turn gas off as winter approaches, depending on whether Europe abandons the Western-led sanctions imposed after the Feb. 24 invasion of Ukraine.

The newer pipeline, Nord Stream 2, has never been operational and Germany said it was canceling its part of the project shortly after the invasion.
And avoiding blaming Russia seems smart here:
Officials cautioned that it would be premature to conclude that Russia was behind the episode. Precisely because Mr. Putin seeks to show he has his finger on the gas valve, they noted, he may well want to keep the pipeline in good working order. A breach of the pipelines, if hard to repair, could hamper how he can control his leverage.

While some European governments were quick to charge Russian sabotage, American government officials said other possibilities also existed that could explain what happened.

Mr. Putin's government could have been trying to manipulate the pipeline somehow and inadvertently caused an accident, or, potentially, another country could have caused the leak in order to prevent Russia from profiting from the elevated energy prices. Nongovernmental actors could be behind the sabotage.

It also remains possible, even if unlikely, that no sabotage was involved and a pure accident caused the leak.
Given that the CIA apparently had intelligence of a possible attack months ago, "pure accident" seems highly implausible. But, yes, sabotaging one's own pipeline in this case is a bizarre move, indeed.
Earlier this week, the main directorate of the Ukrainian intelligence service posted a warning on Facebook that "the Kremlin is planning to carry out massive cyberattacks on the critical infrastructure facilities of Ukrainian enterprises and critical infrastructure institutions of Ukraine's allies. Attacks will be aimed at energy sector enterprises." But it noted that those could also be combined with physical attacks.
Coming from the Ukrainians, it's hard to distinguish "intelligence" from propaganda. Obviously, it's in their interest to portray Russia in the worst possible light.