Not Baffling at All (Headline Reaction)
Trump's pardon offer is just another way to propagate the big lies about the election and 1/6.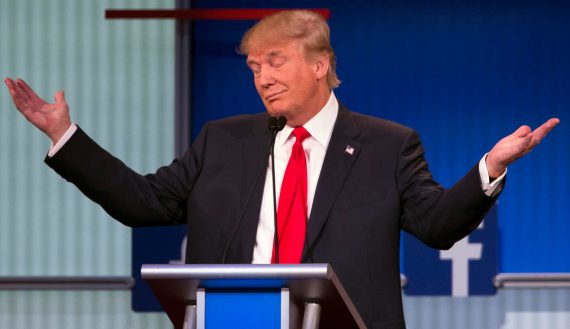 Via CNN: Trump's January 6 pardon pledge baffles some attorneys:
Donald Trump's pledge to pardon January 6 rioters may help fire up his supporters, but several defendants facing federal charges say they no longer believe the former President's promises.

Even defendants who are holding out hope for clemency are clinging to a false hope. Most of their cases are likely to be resolved in court long before the 2024 presidential election. This week alone, following Trump's comments, seven people have cut guilty plea deals. "What we have learned from the year that has gone by, is that my clients, apart from their families and their lawyers who are representing them, is that no help is coming," Joe McBride, a lawyer representing five riot defendants, including ones in jail, told CNN.

"It is us, and we're going to have to make do with what we've got," he added.
Clearly, the headline writer didn't soak up the clarity in the first paragraph of the story quoted above. Trump is floating this idea not because he has any intention of carrying out such pardons should he find himself in the White House again. It is all for show and to hype up the crowds.
Although the piece still contains this rather remarkable line:
The idea that Trump could pardon January 6 defendants doesn't even make logical sense to some of the attorneys.
You don't say? Indeed, the suggestion that it might make logical sense to any attorney strains credulity.
But, more significantly, these promises are part of the wider web of lies being spun about 2020. Lies that are corrupting our politics. For example, a candidate for the Republican nomination for governor in Alabama is explicitly claiming in a commercial that the election was "stolen from Trump" as opposed to more coded calls for "election integrity." That is pure corrosion.
As is this:
In the past week, Trump said the January 6 defendants are being treated unfairly, while teasing a 2024 presidential run and suggesting he would pardon rioters if he were reelected.

"If it requires pardons, we will give them pardons because they are being treated so unfairly," Trump said during a Texas rally over the weekend.

Trump repeated the promise in an interview with Newsmax on Tuesday, saying, "I would absolutely give them a pardon" and calling the punishment "20 times out of proportion. These people are being persecuted."
Self-serving cynicism that does nothing but inculcate baseless lies and embed distrust of valid electoral processes will damage us all. (And while I recognize most everyone who reads this understands this, it seemed worth noting just in case someone hasn't caught on yet).