Four Turkeys, Zero People: The Case Of Barack Obama's Missing Pardons
After 1 1/2 years in office, President Obama has yet to grant a single request for a pardon or clemency, continuing a thirty year trend in which the Presidential pardon power has nearly fallen in to disuse.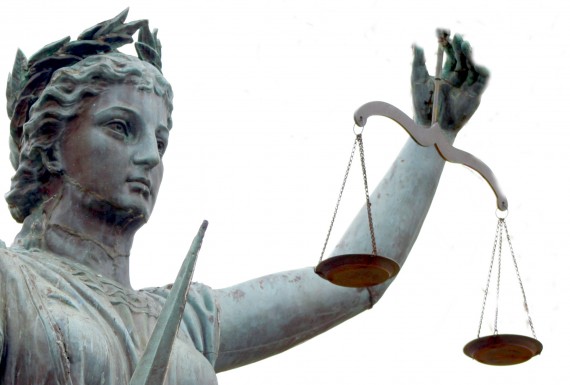 Last week in The New York Times, George Lardner notes that President Obama has yet to exercise his power to pardon or commute the sentence of a single human being:
LAST February, after long delays, the Justice Department sent President Obama hundreds of recommendations on requested pardons, each one carefully selected for a quick decision under standards for clemency that presidents have followed for decades.

Under these standards, no pardon can be recommended unless a petitioner has been out of prison and law-abiding for at least five years.

Most of the recommendations President Obama received called for a no, but some, according to people who recently left the administration, strongly favored a pardon. Nevertheless, Mr. Obama has yet to judge a single person worthy of his grace.

If by tomorrow he pardons no one but turkeys, President Obama will have the most sluggish record in this area of any American president except George W. Bush. He'll have outdone George Washington, who granted a pardon after 669 days. And he will also have outlasted Bill Clinton, who took three days longer than Washington to grant his first pardons. If Mr. Obama waits until Christmas Eve, he will make even his immediate predecessor, who waited until Dec. 23, 2002, seem more generous.

Last month, President Obama turned down 605 requests for commutations — from prisoners who wanted their sentences shortened — and 71 for pardons.

It's difficult to understand why the president has been so unwilling to grant any clemency. As someone who has taught constitutional law, he knows that the founders gave him, and him alone, the power "to grant reprieves and pardons for offenses against the United States except in cases of impeachment." It is likely that he also knows that a disproportionate number of federal prisoners are black, that mandatory sentencing guidelines have left many of them with excessive sentences0 and that at least a few of them deserve clemency, whether they've asked for it or not.
Obama's reluctance to exercise the Presidential pardon power isn't unique to him, of course. Over the past several decades Presidents have been far more reluctant to issue pardons than their predecessors were, as this breakdown shows:
Franklin Roosevelt — 3,687 pardons over 13 years (average 284 pardons/year)
Harry Truman — 2,044 pardons over 7 years (average 292 pardons/year)
Dwight Eisenhower — 1,157 pardons over 8 years (average 145 pardons/year)
John F. Kennedy — 575 pardons over 2 1/2 years ( average 230 pardons/year)
Lyndon Johnson — 1,187 pardons over 6 years (average 198 pardons/year)
Richard Nixon — 926 pardons over 6 1/2 years (average 143 pardons/year)
Gerald Ford — 409 pardons over 2 years (average 205 pardons/year)
Jimmy Carter — 566 pardons over 4 year (average 142 pardons/year)
Ronald Reagan — 406 pardons over 8 years (average 51 pardons/year)
George H.W. Bush — 77 people over 4 years (average 19 pardons/year)
Bill Clinton — 459 pardons over 8 years (average 58 pardons/year)
George W. Bush — 200 pardons over 8 years (average 25 pardons/year)
For a good part of the modern era, Presidential pardons and grants of clemency, while uncommon, were at least numerous enough to cover several hundred requests per year. Then, with the Reagan Administration, the exercise of the pardon power suddenly became rarer and in some cases, the first Bush Administration comes to mind, so rare as to look ungenerous to say the least. There are, I think, several reasons for this.
For one, the exercise of the pardon power has become far more political than it was in the past. Today, pardon and clemency lists are scrutinized for political favoritism and the selections often lead to political headaches for incoming and outgoing administrations. Bill Clinton's 2001 pardon of financier Mark Rich led to allegations that political favoritism led to Rich's pardon request receiving preferential treatment, for example, George H.W. Bush was criticized for his December 1992 pardon of Casper Weinberger for his role in the Iran-Contra affair, Ronald Reagan was criticized for pardoning New York Yankees owner  George Steinbrenner, and the waning days of the George W. Bush Administration saw the President under scrutiny over what he might decide to do about former Vice-Presidential aide Scooter Libby. To the extent that pardons and grants of clemency have become potential political landmines, it's meant that Presidents have typically delayed those decisions till the end of their term, and that they are far more reluctant to use their Constitutional power than they otherwise might be.
Another factor that likely also serves to limit the number of pardons and commutations is the fact that a large number of the people in prison on Federal crimes today are there on charges related to illegal drugs. People in that position don't necessarily make sympathetic cases, or at least their cases are such that it's harder for the White House to spin them in a positive way. No President wants to be hit with the "soft of crime" charge, and a list of pardoned drug offenders would be an easy target for the opposition.
It's possible that Presidents would exercise their pardon power more frequently if there were some degree of political insulation in the decisions. In many states, Governors work together with an independent pardon board to come up with appropriate cases for review and decision. If there were such a body on the Federal level, then perhaps Presidents would feel more free in exercising the one great power that they Constitution gives them, the power of mercy.
H/T: The Liberty Papers