NSA Data Mining: It Doesn't Matter If It's Legal
Just because NSA data mining is legal, that doesn't mean it's proper or that the American people should tolerate it.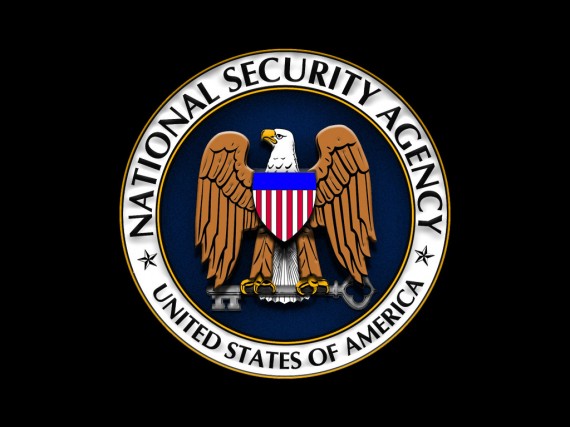 One of the recurring comments I'm hearing from defenders of the NSA data mining operations that have been unveiled over the past several days, both from politicians on Capitol Hill and pundits out in the field, is that there was nothing illegal about what was done in any of these cases. Based on on a preliminary review, it would appear that they are correct in this assertion. Indeed, the powers granted to law enforcement and intelligence agencies by the PATRIOT Act and other laws are so broad that it's hard to wonder what form of surveillance wouldn't be permitted under current law, assuming we ever found out about it of course. Legality, however, is really only half of the equation here. There are many bad laws out there that allow the government to do things that they probably shouldn't, and and some "good" laws that go to far in the kind of authority they give to the  government. More importantly, though, as J.D. Tuccille argues at reason, it really doesn't matter if the NSA data mining program is legal:
Perhaps the most overused word in the English language, at least when it comes to government officials justifying their actions, is "legal." The word merely means that government officials jumped through the nominally appropriate rituals required to authorize themselves to do something. Itdoesn't mean the something they authorized themselves to do is respectful of the rights of others, morally upstanding, or wise. Pass a constitutional amendment (or just repeal a few laws in many countries) and you could even make rape and murder "legal." But they'd still be offenses against human rights and simple decency.

At the end of the day, when it comes to government snooping on the phone records and Internet activity of millions of Americans, it doesn't matter in the least if it's legal or if procedures were followed. What matters is that the privacy of millions of people has been violated without probable cause or suspicion of wrongdoing, simply so the government could scoop up data on the off chance of finding something interesting. Rogers and Feinstein assure us that broad snooping, without cause, "thwarted" a domestic terror plot. OK. And kicking in the doors of every American citizen would, no doubt, uncover criminal activity. That's not good enough.

Free people don't tolerate government officials who think "legal" trumps "right." We can do a hell of a lot better than the likes of Feinstein, Rogers and Holder assuring us that they did good because they gave themselves permission to do evil.
While I haven't researched the issue myself, it seems pretty clear that what the NSA is doing here is fully authorized under the law. Until the Courts say otherwise, and so far they have not, the PATRIOT Act and the other laws passed in the wake of 9/11 are the law of the land, and it's naive of anyone to think that any President would pass up the opportunity to use these powers as part of the so-called "war on terror." Indeed, just imagine if President Obama had scaled back this kind of project or some of the other Bush-era anti-terror policies. Had their been an attack, say one in Boston on the day of the Boston Marathon, the immediate criticism would have been that those changes were responsible for the first terror attack on American soil since September 11,2001. Of course, since President Obama didn't scale back those programs and that attack in Boston happened anyway, we arguably have a perfect counterfactual. All of this surveillance, even enhanced by some vague warnings from Russian authorities, weren't sufficient to stop Tamerlan and Dzhokhar Tsarnaev from pulling off an attack that killed three people, injured hundreds, and led to a standoff that brought a major American city grinding to a halt on a certain Friday in April. Of course, rather than being an argument for the ineffectiveness of the current anti-terror surveillance regime, the events in Boston have become an argument for enhancing those programs.
The fact that the programs are legal, however, doesn't mean that they are correct. The are plenty of things that are legal that are improper, and, to a large degree, these data mining programs strike me as being highly improper. Gathering large amounts of data indiscriminately and making every effort to keep it secret aren't things that the government of a free people ought to be doing even if it does  have the authority to do it. The law aside, programs like this violate at the very least the spirit of the Fourth Amendment and continue the process of turning American citizens into subject of the government rather than the government being subject to the will of its citizens. That ought to disturb everyone regardless of political party.
The blithe manner in which Senators like Diane Feinstein and Lindsey Graham, and Congressmen like Mike Rogers, have dismissed the rather obvious civil liberties and privacy concerns that these program raises should be something that offends every American. Here we have a massive operation in which the NSA is gathering all kinds of data indiscriminately and doing who knows what with it. The idea that we should simply sit back, accept it, and trust our government to do the right thing with these vast powers is, quite simply absurd. It's time to start asking questions about how this data is collected, what is done with it, and what, if any, permanent records are being created based upon it. It simply isn't enough for them, or President Obama, to say "Trust us" and expect everything to be okay. The bonds of that trust have, rightfully, been shattered and, if the American people are still awake at this point, they'll stop taking the word of their representatives and actually start demanding some answers about what's being done in their name.