Nugent Wonders Why Didn't We Shut Down for COVID 1 through 18
You know you got it when you're going insane.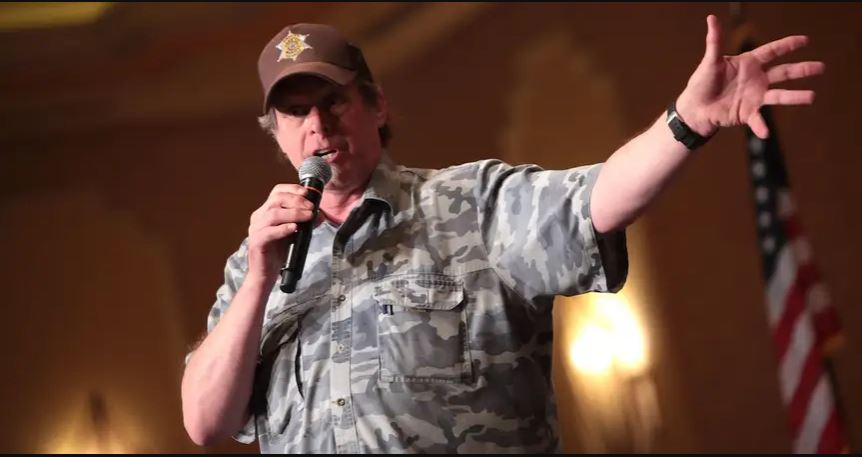 Long ago, I adopted a policy not to blog about topics that could be summarized "Known Idiot* Says Something Stupid." This one, though, is too amusing to pass up.
Snopes ("Did Ted Nugent Ask Why There Were No Lockdowns for 'COVID 1 Thru 18'?"):
In a nearly 12-minute video shared from the verified Facebook account of Ted Nugent, the musician vented his frustrations about the COVID-19 pandemic, while amplifying conspiracy theories, in a bizarre rant.

"I ain't scared. I ain't scared of nothing," said Nugent before going on a tangent about "knowing every songbird."

At about the 1:30 mark, the musician then lamented the decisions made by production companies to cancel tours in 2021.

"We are not waiting for any authorization from any bureaucratic entity to say, 'you can go ahead and tour now.' You know, this year's tour is canceled again. Are you kidding me? The production companies won't let us tour again this year," said Nugent. "Dirty, bastards, lying, scam, smoke and mirrors, COVID-19 freaks."

And at the 2:20 mark, the 72-year-old asked his viewers the following:

You know, I guess I would ask you — because I'm addicted to truth, logic and common sense — and my common-sense meter would demand the answer to why weren't we shut down for COVID one through 18?

COVID-1 — and there was a COVID 2, 3, 4, 5, 6, 7, 8, 9, 10, 11, 12, 13, 14, 15, 16, 17 and 18 — COVID one through 18 didn't shut anything down but woah, COVID-19!

He did not appear to be joking.
I enjoyed Nugent's music in my youth and still find him to be a fairly entertaining fellow, if something of a whackjob. And, honestly, I don't care much if a septuagenarian rock star doesn't realize that COVID-19 is a portmanteau for "COronaVIrus Disease 2019." But combining the gaffe with a rant about government conspiracies, dirty bastard production companies, and his own addition to "truth, logic, and common sense" is a bit much.
_________________
*Sometimes, it was literally about people who just weren't very bright. More often, though, it was about demonstrably bright people who stayed in the news by spouting outrageous and easily debunked nonsense. Posting every time that happened simultaneously gave them oxygen and made me dumber in the process.