Obama Polling Badly Against Prospective 2012 Opponents
The results of a new poll may have President Obama worrying about 2012 already.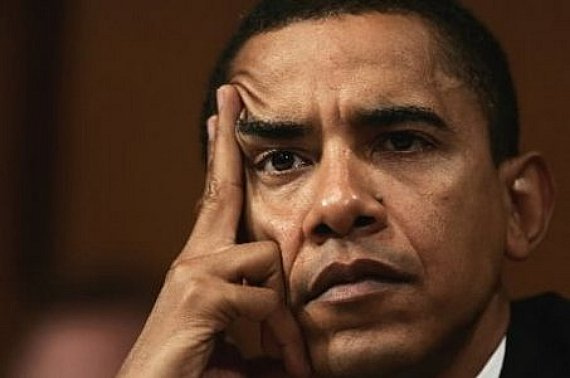 A new Public Policy Polling poll has President Obama putting in a pretty bad showing against the most commonly mentioned potential Republican nominees in 2012:
With his approval numbers hitting new lows it's no surprise that Barack Obama's numbers in our monthly look ahead to the 2012 Presidential race are their worst ever this month. He trails Mitt Romney 46-43, Mike Huckabee 47-45, Newt Gingrich 46-45, and is even tied with Sarah Palin at 46. The only person tested he leads is Jan Brewer, who doesn't have particularly high name recognition on the national level at this point.

It's not that any of the Republican candidates are particularly well liked. Only Huckabee has positive favorability numbers at 37/28. Romney's at 32/33, Gingrich at 32/42, Palin at 37/52, and Brewer at 17/20. But with a majority of Americans now disapproving of Obama it's no surprise that a large chunk of them would replace him as President if they had that choice today.

There are two things driving these strong poll numbers for the Republican candidates. The first is a lead with independents in every match up. Romney leads 48-35 with them, Gingrich is up 50-39, Huckabee has a 46-40 advantage, Palin's up 47-42, and even Brewer has a 38-37 edge.

The other thing causing the Republicans to do so well is that their party is unified around them to an equal or even greater extent than Democrats are around Obama. Huckabee's getting 85% of the Republican vote to Obama's 82% of the Democrats, Romney's at 82% in his party to Obama's 80%, Gingrich and Obama are each getting 83% of their party vote, and Palin and Obama are each getting 81% of theirs.
For the most part, it's clear that these numbers are more of a reflection of the President's declining approval numbers than they are of any particular surge on the part of any of his prospective opponents. For that reason, I don't think they have any predictive value when it comes to what the situation in 2012 will actually be. For one thing, that will depend largely on the state of the economy two years hence and, for another, as Ann Althouse notes, the situation is likely to change when voters actually have to make a decision:
I still think that once the race gets going and people really look at, say, Romney right next to Obama — really picture the other guy as President — the eagerness to oust Obama will cool off.
Is it possible that Obama will be a one term President ? Certainly, if the right factors (or wrong factors, depending on your political preferences) come into play. This poll, however, doesn't really tell us anything about that.