Obama To Name Former Proctor & Gamble Chief To Head V.A.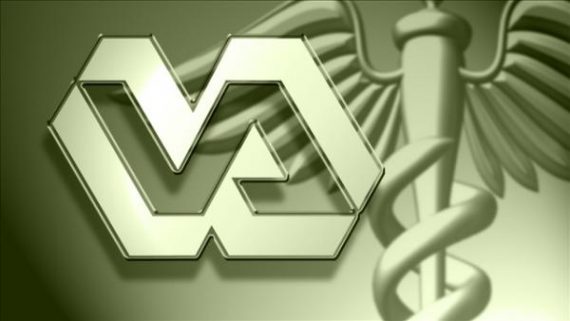 Nearly a month after Eric Shinseki resigned amid the growing scandal at Veterans Administration hospitals, President Obama will name a replacement today:
WASHINGTON — President Obama on Monday intends to nominate Robert A. McDonald, a former chief executive of Procter & Gamble, to be the next secretary of Veterans Affairs, a White House official said Sunday, betting that a global corporate officer can turn around a government health system that has been rocked by allegations of mismanagement and cover-ups of long patient waiting times.

The president last month accepted the resignation of Eric Shinseki, the retired four-star Army general he tapped in 2009 to lead the agency. By appointing Mr. McDonald, 61, Mr. Obama is turning to an outsider to overcome deep bureaucratic problems and the mismanagement that stemmed, in part, from a surge in the number of veterans needing care.

In the weeks since Mr. Shinseki's departure, White House officials had explored three kinds of potential replacements: someone with deep management experience, someone with a military background similar to the department's former leader or someone with a track record running a sprawling hospital system.

By picking Mr. McDonald, Mr. Obama signaled that he views the problems at the department as primarily a management concern, although his nominee is a West Point graduate with a military service record. A report issued on Friday by Mr. Obama's deputy chief of staff, Rob Nabors, described a "corrosive" management culture and "a lack of responsiveness and an inability to effectively manage or communicate" at the agency.

The choice is markedly different from the one Mr. Obama made five years ago, suggesting that he no longer believes that a military commander can fix the substantial problems at the country's largest integrated health care network, with over 1,700 facilities that serve more than eight million veterans a year.

"This is definitely a surprising pick," said Paul Rieckhoff, the chief executive and founder of Iraq and Afghanistan Veterans of America. "McDonald is not a name that was on anyone's radar over the last few weeks. His branding background may prove helpful because there are few organizations in America with a worse reputation toward customers than the V.A. right now."

But Mr. Rieckhoff added that because Mr. McDonald had "been away from the military for quite a while, he'll have to move quickly to show he is committed to and understands the post-9/11 generation of veterans."

From 2009 to 2013 at Procter & Gamble, Mr. McDonald oversaw more than 120,000 employees as he directed a company that had operations around the globe. Officials noted Sunday that Mr. McDonald's former company served more than five billion customers.

The president's plans to nominate Mr. McDonald were first reported Sunday by The Washington Post.

If he is confirmed, Mr. McDonald will face a beleaguered $154 billion-a-year department whose major functions are stricken with a combination of operational and technological dysfunction; serious morale problems exacerbated by what administration officials now acknowledge is a corrosive management culture and hostility to whistle-blowers; and a lack of trust among many veterans.
The instinct, of course, will be to say that someone with corporate experience such as McDonald would be a perfect fit for an agency that clearly has management problems. As we've learned in the past, though, business experience does not always translate over well to the public sector, and McDonald will find that the government bureaucracy that he would face at the V.A. is far different from what exists in the corporate world. Additionally, as many were pointing out even before Shinseki resigned, fixing the problems at the agency is going to take a lot more than just getting rid of the guy at the top of the pyramid. The problems go further down, and involve the incentives that employees face from their superiors as well as outright incompetence. If McDonald doesn't come in with the authority to clean house, and if he isn't given the power by Congress to allow him to do what needs to be done, then this could all end up being for naught.