Obamacare Employer Mandate Delayed Until 2015
On a slow news day, a major concession on Obamacare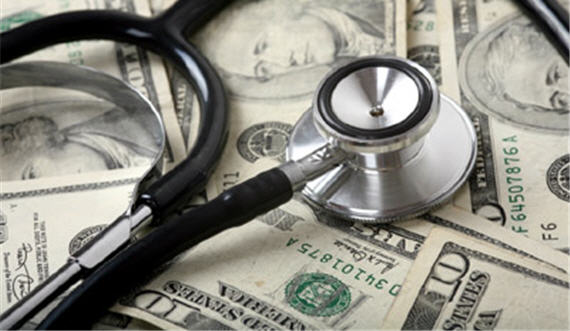 Late yesterday, the Obama Administration announced that it was delaying the deadline by which employers must certify that they are providing the required level of health care coverage to their employees by a year:
WASHINGTON — In a significant setback for President Obama's signature domestic initiative, the administration on Tuesday abruptly announced a one-year delay, until 2015, in his health care law's mandate that larger employers provide coverage for their workers or pay penalties. The decision postpones the effective date beyond next year's midterm elections.

Employer groups welcomed the news of the concession, which followed complaints from businesses and was posted late in the day on the White House and Treasury Web sites while the president was flying home from Africa. Republicans' gleeful reactions made clear that they would not cease to make repeal of Obamacare a campaign issue for the third straight election cycle.

While the postponement technically does not affect other central provisions of the law — in particular those establishing health insurance marketplaces in the states, known as exchanges, where uninsured Americans can shop for policies — it threatens to throw into disarray the administration's effort to put those provisions into effect by Jan. 1.

"I am utterly astounded," said Sara Rosenbaum, a professor of health law and policy at George Washington University and an advocate of the law. "It boggles the mind. This step could significantly reduce the number of uninsured people who will gain coverage in 2014."

At the White House, Tara McGuinness, a senior adviser on the law, disputed that.

"Nothing in the new guidance regarding employer reporting and responsibility will limit individuals' eligibility for premium tax credits to buy insurance through the marketplaces that open on Oct. 1," she said.

Under the law, most Americans will be required to have insurance in January 2014, or they will be subject to tax penalties. The announcement on Tuesday did not say anything about delaying that requirement or those penalties.

Administration officials sought to put the action in a positive light in the online announcements, and they emphasized that the existing insurance coverage of most Americans would not be affected.

"We have heard concerns about the complexity of the requirements and the need for more time to implement them effectively," Mark J. Mazur, an assistant Treasury secretary, wrote on the department's Web site. "We recognize that the vast majority of businesses that will need to do this reporting already provide health insurance to their workers, and we want to make sure it is easy for others to do so."

The 2010 Affordable Care Act required employers with more than 50 full-time workers to offer them affordable health insurance starting next year or face fines. Some companies with payrolls just above that threshold said they would cut jobs or switch some full-time workers to part-time employment so that they could avoid providing coverage.

Under the provision to set up state-based marketplaces, subsidies are supposed to be available to many lower- and middle-income people who do not have access to coverage from employers or other sources. It may be difficult, however, for officials running the exchanges to know who is entitled to subsidies if employers do not report information on the coverage they provide to workers.

Enrollment in the exchanges is to begin Oct. 1, with insurance coverage taking effect on Jan. 1. "We are on target to open the health insurance marketplace on Oct. 1 where small businesses and ordinary Americans will be able to go to one place to learn about their coverage options and make side-by-side comparisons of each plan's price and benefits before they make their decision," Valerie Jarrett, Mr. Obama's senior adviser and liaison to the business community, wrote on the White House Web site.

But even some supporters of the law dispute that the establishment of the health insurance exchanges is on schedule, especially since progress varies by state and some Republican-led states are resisting the health care law and withholding resources for putting it into effect.
The subtext of this decision is something that has been going on both behind the scenes and in public for some time now. We have seen reports from employers, especially, those that are at or near the 50 full-time employee cut off where the employer mandate kicks in. There have been several reports of employers, especially restaurant franchisees, cutting back on employee hours in a pre-emptive effort to keep their business out of the 50 employee threshold, other reports of employers consciously holding back on hiring decisions based on the existence of the mandate and the fact that hiring a new employee means taking on not only their salary, but also the cost of the benefit package the employer offered and the increased administrative costs associated with it. Meanwhile, some groups of employers managed to carve out exceptions for themselves either in the law or via administrative waivers granted after the PPACA became law for the specific purpose of avoiding the burden of the mandate and not having to worry about changing their benefits package. Finally, there have been at least anecdotal reports of employers who were seriously discussing the possibility of dropping health care coverage for employees altogether and simply pay the fines for non-compliance. Add into this the administrative headaches that many employers were complaining about, and there was apparently tremendous pressure on the Administration to do something. So, they come up with the curious choice of a one year delay.
As you can expect, the right has been positively crowing about this since the delay was announced the day before a day on which most people are beginning to leave for an extended weekend  in what The West Wing would have called "Take Out The Trash Day" style, late yesterday. The Weekly Standard calls it a purely political move linked to the 2014 elections. The Heritage Foundation calls it a tacit admission by the Administration that the employer mandate is a "job killer."  Bryan Preston wonders why we shouldn't just scrap the whole law and start over. Jennifer Rubin, meanwhile, wonders if this will increase pressure to delay the effective start date of the individual mandate:
The inequity is great here. A big employer could potentially drop insurance, sending the employee out to pay more for his coverage or face a fine. The law for the little guy will become his worst nightmare. Pressure may therefore build to delay the individual mandate so as to alleviate this problem.
Allahpundit also sees big headaches for individuals:
What happens now, without a law requiring businesses to provide insurance to full-time workers as the cost of coverage — and the cost of complying with other new O-Care regulations — rises? No one knows. We had to pass the bill to see what's in it, and now we'll have to implement the bill without an employer mandate to see what it looks like in practice. Presumably a bunch of businesses will simply drop coverage and leave workers to fend for themselves on the new ObamaCare exchanges. Assuming that those are ready by next year.
Indeed, the Administration has already delayed the deadline for the establishment of the state-based exchanges several times, both because many states are simply utilizing the option given by the law not to do so and because the states that haven't are finding that its far more difficult than originally anticipated. Given yesterday's decision, it's not too far-fetched to anticipate that this deadline will also be delayed, which means that the deadline for the individual mandate will also have to be delayed, otherwise millions of Americans would end up getting penalized for the fact that the rest of the PPACA system isn't ready. And, what happens if things have to be delayed again in 2015?
The reaction on the left has been quite different. Ezra Klein, for example, argues that the entire employer mandate should be scrapped:
It's a bad bit of policy. In fact, when it first emerged during the Senate's negotiations, Icalled it "one of the worst ideas in recent memory." The reasons are well summarized in this brief from the Center on Budget and Policy Priorities, which looks at an earlier, but structurally similar, version of the idea:

– By imposing a tax on employers for hiring people from low- and moderate-income families who would qualify for subsidies in the new health insurance exchanges, it would discourage firms from hiring such individuals and would favor the hiring — for the same jobs — of people who don't qualify for subsidies (primarily people from families at higher income levels).

– It would provide an incentive for employers to convert full-time workers (i.e., workers employed at least 30 hours per week) to part-time workers.

– It would place significant new administrative burdens and costs on employers.

By tying the penalties to how many full-time workers an employer has, and how many of them qualify for subsidies, the mandate gives employers a reason to have fewer full-time workers, and fewer low-income workers.
Matthew Yglesias agrees:
[I]n order to make this politically workable small firms with fewer than 50 employees have been exempted. That's nice, but it means that the marginal cost of hiring that 50th worker is sky-high. In the long run, you're going to see a lot of potentially promising businesses stall out at 49 employees with deleterious consequences for competition across the whole economy.
Klein and Yglesias, then, aren't too concerned by the delay because they don't think the mandate should exist at all. The problem for the White House, though, is that the mandate does exist and it will have to be implemented eventually. The only other option would be to go back to Congress and try to come up with an alternative, but the Administration is unlikely to do that because it would mean opening up the entire law to the Congressional tinkering, and would be a major admission of defeat. So, they delayed its implementation by a year. As Sarah Kilff notes, though, delaying the inevitable still makes it inevitable:
Delaying the employer mandate until 2015 essentially puts an end to those actions for one year. While the Treasury Department cited concerns about the "complexity of the requirements" as the reason for the delay, observers saw a political motivation as well.

"I think this is less about readiness and more about the fact that they're trying to be flexible in their implementation," said Rhett Buttle, vice president at the Small Business Majority, which supports the Affordable Care Act. "It does seem like an olive branch."

At the same time, health law supporters worry that the decision to delay will only advance a narrative that the administration will not be ready for October, when Americans are set to begin enrolling in the health law's new marketplaces.

"This seems like an easy thing," said Kocher, the former Obama advisor. "The fact that there might be an administrative reason why this is hard is worrisome. This is a hell of a lot easier than calcuating premium subsidies."

(…)

McDonough said he worries that the provision could be delayed even further.

"Politically, it won't get easier a year from now, it will get harder," he said. "You've given the employer community a sense of confidence that maybe they can kill this. If I were an employer, I would smell blood in the water."

Within minutes of the White House announcement,some employer groups were already making further demands. The International Franchise Association praised the delay, which it had lobbied for, but also said it did not go far enough.

"We need to make sure that we don't forget that this is still a problem," IFA's Judith Thorman said. "There is still the definition of [what constitutes] a full-time employee that we're going to try and pursue. That's a significant issue for us."
So, this decision delays the headache for a year but that's about it. Indeed, if the primary motivation for really was political, then I'm not sure it's really going to accomplish anything. A delay like this is a major concession, and the employer groups that have been pushing for relief are just going to expect more in the future. This isn't over, it's just a beginning.