Observations on Pence
Fading into the background is the appropriate end to his dance with MAGA.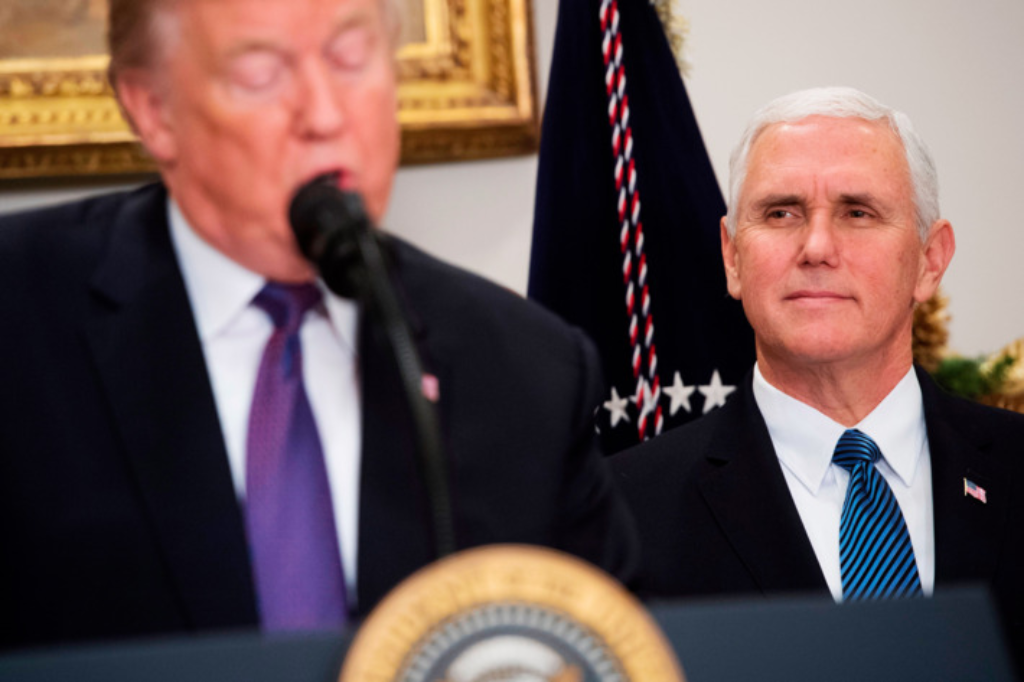 Here's what I think is true about Mike Pence.
He was, at best, a third-stringer during his heyday. Meaning, that while he was kind of in the political big leagues, he was never going to start. (As a governor he was legitimately in the conversation about being a presidential candidate, but just barely).
By the time Trump made him his running mate, Pence was on the cusp of being out of the league, so to speak.
Pence thought, cynically in my view, that despite Trump's obvious foibles, Pence could use Trump as a means of getting back in the game, with the specific hope that if Trump did win, it would position Pence to be the next in line.
Pence was a fool, or a major hypocrite (or both, really) to think that he could use Trump as a vehicle for his brand of Christian conservativism.
Pence did do the right thing in regard to Trump's attempt to steal the election, and that will put him in the history books (for various reasons, good and bad), but he emerged from all of that both tainted overall because he hitched his wagon to Trump in the first place, and damaged himself with his own supporters because he went against Trump.
Ergo: Pence is back where he started, indeed worse off, than when he decided to get on the Trump train in the first place.
All of this is to say that while, yes, Pence's inability to gain traction may well be a comment on the contemporary GOP, I think that is not the main lesson. Pence is where Pence is because he's Pence (although, maybe ironically since he was Trump's veep, there is less room in the party for Pence now than there was in 2016). I cannot imagine a scenario in which he did much better in the polls than he did during the 2024 preseason. Even if Trump had served two terms and Pence was veep for eight years, he would have, in my view, emerged from that poorly. He is not dynamic and he has no ability to appeal to MAGA. Further, no signficant anti-MAGA faction was ever going to rally around Vice President MAGA.
While I do find it a massive positive that Pence did not go along with the plan to try and steal the election, I find him mostly to be a pathetic individual who rather clearly was willing, despite his overt religiosity, to make deep compromises for the sake of power.
That his current campaign ended with a whimper is wholly appropriate and should surprise no one.