Oklahoma Republican Claims His Opponent Is Dead, Was Replaced By Body Double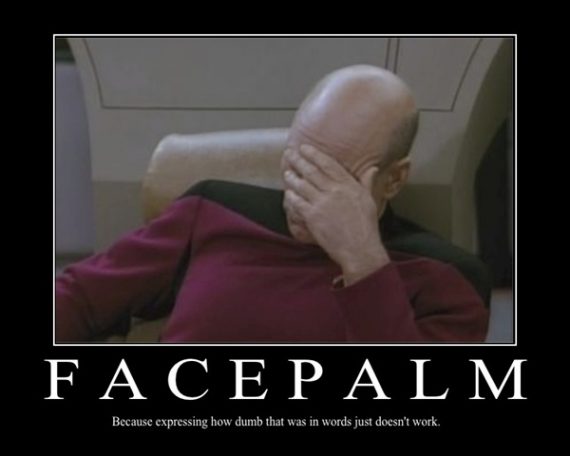 Timothy Ray Murray lost the Republican primary for Oklahoma's 3rd Congressional District by a huge margin on Tuesday, but he's not giving up because, well, he believes his opponent has been dead for the past three years:
WASHINGTON — Political opponents accuse each other of lying all the time, but one Oklahoma congressional candidate took his accusation to a new level this week when he claimed his opponent was actually dead and being represented by a body double.

KFOR in Oklahoma reports that Timothy Ray Murray believes Rep. Frank Lucas (R-Okla.), his opponent in the congressional Republican primary, was executed three years ago and is being represented by a look-alike. Because he believes Lucas is really dead, Murray said he will challenge the results of Tuesday's Republican primary, in which Murrayreceived 5.2 percent of the vote. Lucas won the primary with 82.8 percent of the vote.

"It is widely known Rep. Frank D. Lucas is no longer alive and has been displayed by a look alike. Rep. Lucas' look alike was depicted as sentenced on a white stage in southern Ukraine on or about Jan. 11, 2011," Murray said in a statement posted on his campaign website.

"I am contesting that this matter has happen [sic] since his election was blocked, because of the U.S. Defense Department's use of Mr. Murray's DNA. To my knowledge, the U.S. Defense Department has not released to the public that information, as it is their confidential information about many people," the statement said.

Brian Dean, a spokesman for the Oklahoma State Election Board, told The Huffington Post that Murray had sent the board a copy of the statement posted on his website but had not formally filed a petition asking for a recount or alleging election irregularities. He has until 5 p.m. Friday to do so.

In the statement, Murray, who did not respond to an interview request, also reassured voters that he is not a body-double.

"I, Timothy Ray Murray, am a human, born in Oklahoma, and obtained and continue to fully meet the requirements to serve as U.S. Representative when honored to so. I will never use a look alike to replace my (The Office's) message to you or to anyone else, as both the other Republican Challengers have," he said.

Lucas, who has served in Congress for the last 20 years, told KFOR that he's never been to Ukraine.

"Many things have been said about me, said to me in the course of all my campaigns. This is the first time I've ever been accused of being a body double or a robot," Lucas said. Lucas also added that Murray ran against him as a Democrat in 2012.
There are many things I could say here, but they would simply be inadequate to communicate just how completely insane this is, and yet when you read the post on Murray's campaign site, it becomes even more bizarre. Although I do wonder whether the person who designed the website is still using Geocities templates for their work.